Instagram is a good application to have on your smart phone and devices. It helps you share those awesome moments with your friends, relatives and followers.
It is one of the most used apps after Facebook and WhatsApp. Unfortunately, the official instagram app isn't available for blackberry 10 devices which actually prompted me to upload one that's tested and proven to work with a blackberry 10 devices.
Instagram for Blackberry Download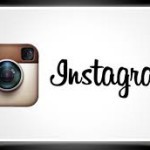 If your are still using an older version of the blackberry smartphones (lower than Blackberry 10 OS), then this post isn't particularly for you, but there's an official instagram app available on the blackberry app world.
All you need do to use instagram app on older blackberry operating systems (OS) is to open the blackberry world app and search for instagram.
Download the official app or any other client that works well with your device, sign in and start sharing the best moments of your life with friends and colleagues.
If you can't get a version that's suitable for your particular device, please do state the model below for direct download links.
Instagram for Blackberry 10 Download
There are several ways to get Instagram for Blackberry 10 devices. If you are looking for an Instagram app that's best for your Blackberry 10 smart phone or device: see the options below to select the most proper method that's easy and best for you.
Download the Official Instagram App from recommended stores: We have already discussed about the best Google Play (App) Store Alternatives for Blackberry 10 Devices, all you need do is – install one of the apps store (Amazon preferably) and search for instagram => click on download and install afterwards.
Download Alternatives from the Blackberry World: There are good instagram alternative apps for blackberry on the app world. Install any and test to see if it works well with your device.
  Use third-party apps:  Apps such as iGrann and the likes has proven to work well as an instagram app replacement for blackberry 10 devices. You can download iGrann from http://igrann.com and see how best it suits your BB 10 device.
Instagram APK for Blackberry Download
If every other options fails, I have uploaded a good instagram apk file that's already tested and proven to work well on  several blackberry 10 devices such as the Blackberry Q5, BlackBerry Porsche (P'9983), Blackberry Q10, BlackBerry Passport, Blackberry Z10, Blackberry Z3, Blackberry Z30, Blackberry Q20 Classic and BlackBerry Leap.
You can download and install it from this link or from this other one and give us feedback on how well it works for your blackberry 10 device.
How to Install Instagram APK on Blackberry 10
Installing Instagram app (raw apk) on blackberry 10 smartphone and/or device is as easy as following the steps outlined below:
Download the instagram apk (via PC or mobile) from the link provided above
Send the downloaded apk to your blackberry 10 device (if not downloaded directly from the bb 10 device)
Enable installation of "apps from other sources" by ==> going to settings ==> App Manager ==> Installing Apps and turn it on
Click on the instagram apk file to install