Whether you have an android smartphone, iPhone, blackberry or Windows phone, you are missing a lot if you are not using right apps on it. Some of the must have apps suitable for your mobile phones or tablets are provided in this article so that you can choose for organizing your fitness tools or pics on it.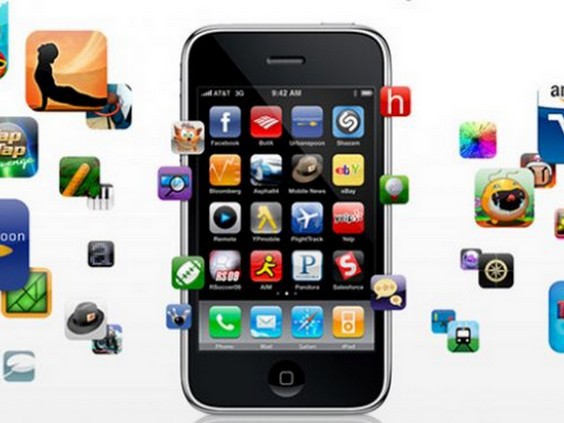 Moves: The GPS system provided in this app enables you to monitor the record of your cycling, running and walking activities even if you are not curious for tracking your physical activities. The storyline provided in it helps you in visualizing your most visited place during these activities. Nether you need to remember login settings sign in to use this app on your mobile devices.
ShieldMyTeen: This parental control app is a must-have for the parents of teenagers. Teens nowadays like to spend most of their time hanging out with friends or on the internet. In both instances, parents can't keep an eye on them.However, with the help of this parental control app, parents will be able to block any content that they deem harmful, allow/disallow certain apps, view browsing history, and always know where their kids are through location tracking feature.
Digital theatre: This must have mobile app for 2013 had revolutionized the capturing of live performances of films, music and games. You can not only use these images for your own entertainment but also for entertaining others on demand or on payment during a dramatic event.
The Car Park Finder: This app will provide you complete information about the availability if space alongwith cost of parking in more than 1000 car parks in United Kingdom. It also allows you to contact with the parking management if you can not locate your car in the lot.
SportStream: You can get updates, news and opinions form the social media networks like Twitter, Instagram and Facebook etc. regarding the graphics and visual data of some main even like Premier league games etc. through this second screen app.
T3 Player: The user interface of this music player for iPod allows you to browse your favorite music easily. Its boasted Airplay support optimizes your ability to view on iPhone 5 through its 4-inch Retina display.
THX Tune-up: This must have app allows you to optimize the viewing of films on your home theatre. You can enjoy all the settings of your system including its customized test patterns, configuring the light and sound of your TV and capability of its speakers.
CloseToYou Pro: The GPS system of this app allows you to locate yourself and have information about the thing around you if you searching for some service shops or restaurants etc. The Augmented Reality feature of this app allows you to visualize the whole information by raising up your smartphone in the air.
Lions Official: You can get official information about any of the 15 things including Australia with player interviews, Warren Gatland's squad and the tour to Hong Kong etc. through this app. Thus you can win any quiz in this regard with the help of this app.
The Marathon Runner: This must have app for 2013 allows you in increasing your endurance and strength by planning your sprints, rest days and hill attacks, whether the day of challenge is months away or is nearing day by day.
iTunes Sync: This Blackberry compatible app allows you to synchronize the music on the BB handset of your iPod.
PicMix: This app allows you to customize your photos by using its filters and frames before sharing them on a social media network like Twitter, Facebook etc.
Also see: top 9 sites to download Apps for your android phone using Opera Mini
All these apps can be easily downloaded and installed. There are over 700.000 apps in Apple App Store and Google Play Store, and the choice can sometimes be difficult. But you can start with apps listed here. Some of them you will definitely use every day.