Hard drive is an important medium to store, share or transfer files to another location. Additionally, it also helps you maintain the records of old or historical files throughout the decades or several years. The dark side is, it may eventually become inaccessible, failed or died due to of an electronic nature. Moreover, you won't get any prior notifications about your hard drive status of being failed or become inaccessible.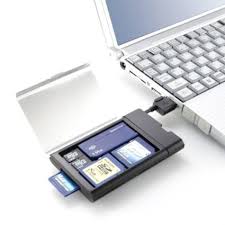 There are tools available that can predict the status of your hard drive covering over 200 parameters that contributes towards hard drive performance. Hard drive manufacturer tends to set standards of hard drive performance meters that will continue if the hard drive starts failing or facing issues while in use.
What's the need for a Hard Drive Performance Test?
Hard drive performance is an important indicator that everything is running as it should and your data is safe. Once the hard drive electronic equipment's starts degrading, it'll make the entire system freeze or hangs at mid. You'll also face issues while accessing one of your stored files or the files become corrupt/damaged/inaccessible. There are good chances that you can restore files using data recovery software from logically damaged or inaccessible hard drive.
You can also take an image of the failing hard drive to perform recovery even if the drive permanently failed
However, we do recommend to periodically test your hard drive performance to make sure that you'll get enough time to change or replace it and survive data loss circumstances.
If you are facing issue with your system like startup failure, freezing or inaccessibility etc., try running hard drive tests immediately and ask for replacement if the hard drive is in warranty.
Below listed are the hard drive attributes responsible for healthy operation of your hard disk drive:
Read Write Error Rate
Throughput Performance
Spin up time
Start/Stop Count
Reallocated Sector Count
Seek Error Rate
Seek Time Performance
Power On Hours Count
As there are over 200 factors, we had covered only major attributes that contributes in most towards long and healthy running of your hard drive. Once these parameters start showing abnormal metrics, you'll need to put your efforts on taking backup of all your important data immediately.
How do we test the failing hard drive?
As mentioned before, we can test the integrity of your hard drive and predicts its remaining lifespan. We'll need to use tools with SMART functionality enabled such as Stellar Phoenix Partition Recovery that will run an in-depth hard drive analysis and check for parameters responsible for normal operation of your hard drive. Although, it's specifically designed to perform hard drive data recovery. You can also use it to begin SMART test on the hard drive using advanced options.
You'll need to install this program on your PC to test the hard drive. Once the software is installed, you can easily start testing the hard drive using 'Advance Options '. This tool has various other important tools such as Drive Cloning and Imaging that helps you create image or clone the entire hard drive so you can recover data if the hard drive fails completely or become inaccessible.
Click on 'Drive Status' and select the drive you want to test. You'll also be able to check external hard drive (Plugged externally through USB / SATA adapter), USB, Flash drive, solid state device (SSD) etc. Click on 'Scan Disk' to start scanning your hard drive for bad sectors and blocks.
Scanning the drive will take time, depending upon the capacity of your hard drive. The test will report the number of bad sectors and blocks. The higher numbers of bad sector on your hard drive, the more possibility of drive being failed or die soon. You can place RMA requests from the manufacturer if the drive is still under warranty. Keep in mind that creating a backup copy prior to sending it for replacement would help you keeping your data safe.
How do we prevent the failure of hard disk drive?
Preventing hard drive from being failed or died is nearly impossible. However, you can extend the failure rate or improve the performance a bit so you can use it little further and get enough time to backup your data properly and carefully replace the failing hard drive.
#1. Use CHKDSK Operation
CHKDSK or Check disk is inbuilt utility used to check and repair the hard drive. Right click on specific volume or the entire drive you want to check and choose 'Properties'. Under 'Tools' tab, you'll find options to 'check now' the drive. It'll check and repair the failing hard drive and will give little boost to your system performance.
#2. Use Hard Disk Optimization Tools
Seagate has introduced Sea Tools to repair the directory structure of the failing hard drive and prevent drive from being failed immediately. Keep in mind that Sea Tools will be valid only for Seagate hard drive.
What More?
You've seen all that it is to know on hard drive performance test and tips for extending failure rate on all your hard disk drives.
You share your opinion, challenges and other hard drive tips you think will be of help to everyone.