Are you still using a free email address for your business, but needs one that's more professional? We'll help you setup a professional email account for your company, staff and associates.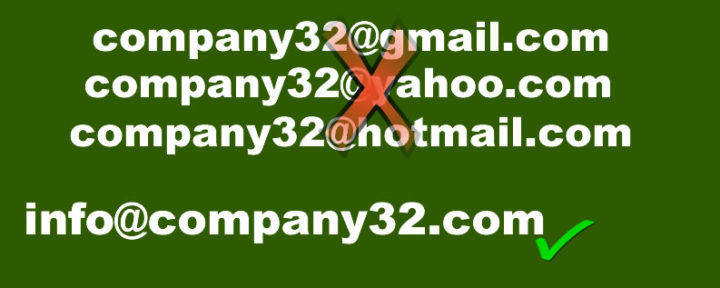 The email addresses would sit on your customized domain name, sync with your phone, PC and tablet devices. We can do this for start-ups, schools, companies and non-profit organizations.
Your old email messages would not be tampered with as we are going to take care of the migration, forwarding and email client's configuration.
What to Expect?
Zero Downtime
Professional Setup
Unlimited email accounts (on request)
Forwarding and mobile sync Setup
Email clients setup
Free tips on how to add/suspend/delete a staff's account
Easy management dashboard
Security and deep hardening
The Quality
It takes just a trial to experience a hassle-free, cheap and professional custom business email setup services from 3P Technologies Nig.
No Website/Domain Name?
Let this be our own burden! We'll take care of the research, customization, and 100% setup of your customized @company_name email address.

Once completed, you can decide to do away with the free, embarrassing @yahoomail/@gmail/@hotmail(.com) services or ask us to sync both, depending on your business needs.
What More?
We are going to teach you how to manage, review, and keep up your business email accounts for free. Our free consultation services includes: –
Tips
Recommendations
Basic tutorial on SMTP, IMAP and POP3 Email Protocols.
Sync guide for PC, phone and tablet devices.
Among other premium features.
Needs this service ASAP? Send us an email via hello(at)mirobas.com, call our support line at +234(0)7032594396, use the form at our contact page or chat us on Facebook.