Here is our list of the top 7 Best Web Hosting Companies proven for reliability, affordability, and responsive customer support. Web hosting is one crucial aspect of your business you mustn't neglect or pay less attention to. The better thing with web hosting is that you can switch to a better provider once your current host isn't serving you well.
We chose to go with Arvixe hosting a few years back and have always recommended their services to our prospective clients until a few months back; we noticed that their servers and support are now very much below par.
How we started the look-out for the best web hosting providers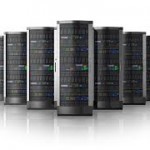 We have been in the web business for a long time but never considered the idea of running a reseller plan for our clients. We either refer them to a host or help them buy a plan from reliable web hosting providers.
Every web hosting company looks great when the traffic (visitors) is small, but it takes the reliable ones to keep up that status when more resources are needed as the traffic grows bigger.
Dave Navarro's post on LinkedIn, stating why he can no longer recommend Hostgator, was the first wake-up call we had. After going through the post and coupled with user reviews, we started monitoring our client's account on Hostgator, Bluehost, etc. We decided to move them over to better hosting servers after series of downtime and below-par support.
The post exposed us to lots of excellent hosting options we didn't consider in the past. We have always gone for exceptional web hosting companies with top-notched servers and robust infrastructures.
With our over ten years of experience in web programming and sincere quest for customer-oriented web hosting companies, we are going to present to you – the game-changers as long as "reliable web hosting companies" is the topic of discussion.
The List of 7 Best Web Hosting Companies
Good server response, better customer support, and good server up-time was our primary concern when carrying out the test and research.
Knowing the pain and trauma of poorly-equipped hosting providers, we decided to take the pain to make sure that our readers are introduced to the best web hosting companies depending on their web site's size, need, and nature.
We also took into consideration the importance of content management systems (CMS) in modern website design. CMS software such as WordPress, Joomla, OxWall, SMF, and Magento was taken into account when looking out for the best web hosting companies.
To wit, the criteria go thus;-
Server response time
Good UpTime
Security
Reliability
Good caching system and Speed
Good infrastructure
Scalability and Ease of use
The overall technical know-how of support staff
High-level support and Affordability
1. A2 Hosting
A2 Hosting servers are equipped with high-performance hardware and, as such– a decent option for hosting serious business online. Their turbo plans do come with excellent speed and super-fast servers. They aren't as pricey as MDDhosting but have a few more users in their basic hosting plan. Their higher plans are, however, great for bloggers and internet marketers alike.
We have had no single complaint so far and can easily recommend the A2 Hosting company to anyone that needs a customer-friendly host with knowledgeable staff and stable servers.
In principle, the A2 hosting servers use the solid-state disk type to serve your web files and come with the LiteSpeed server technology that improves your website load-time tremendously. They have been in the hosting business for a long time, and so far, we haven't had a negative experience with them.
If huge disk storage space, a completely free SSL Certificate (HTTPS:// via Let's Encrypt), and competent technical support is your driving force; then A2 hosting is one of the top go-to-guys for a stable hosting experience.
How to Buy a Hosting Plan from A2 Hosting
Buying hosting services from companies that offer the Cpanel dashboard and free website migration is not tricky in any way. It is as easy as deciding on what domain name to use for your business.
Where the challenge comes for most persons is on deciding the hosting plan to go for. In most cases, we usually recommend that you go for the basic plans and then upgrade to higher ones as soon as the need arises.
Since We've provided some A2 hosting coupon codes for new users below; We'll like to show you how to apply them when signing up for a new account.
Steps to Signup for an Account with A2 hosting:-

Go to the A2 Hosting homepage and click on shared hosting (or VPS, depending on your business needs).
Select the lite plan and click on buy it to begin the process.
Configure the domain name options or pick the I will use my existing domain and update my nameservers for migrating an existing website to A2 hosting services.
Select a Billing Cycle that matches your current budget.
Click on continue and then add a coupon code (if not applied automatically from step 3 above).
Hit the checkout button to complete your hosting order.
A2 Hosting Discount Codes:
Here are a few discount codes to help you get started with any A2 hosting plan of choice. These coupon codes should be used only (when or) if the ZIP51 (51% Off) coupon code wasn't already applied to your order automatically.
WHTPRIME gives a 35% off one-time discount for your first invoice. It works on both shared servers and other of their products
34FLASH gives a 35% off one-time discount for your first invoice on any of their managed virtual private server (VPS) plans.
OFF34 gives a 35% off one time discount for your first invoice on any of their reseller hosting plans
51QUICK and

ZIP51

is their ultimate coupon code; it gives a whopping 51% off one-time discount for your first invoice on any of their hosting products.
Update: March 19, 2021. You no longer need to enter any of these coupon codes as A2 will automatically apply the highest coupon code to your fresh or new orders.
They promise a money-back guarantee anytime and uses the award-winning Cpanel software for most of their hosting plans. There are both Linux and Windows hosting plans on the A2 hosting line of web and hosting services.
2. MDD Hosting
MDD web host uses the award-winning LiteSpeed server and solid-state drive (SSD) to deliver awesomeness to every customer. Their servers are lightning fast, rock-solid, and give steady peace of mind. Their support staff is very efficient and works round the clock to give a real technical approach to troubling challenges.
You'll be amazed at the speed the MDD hosting staff uses to resolve real hosting problems; sometimes, you'll be attended to in less than five (5) minutes with the real solution and not just some random links that lead to nowhere reasonable.
You can hardly get this kind of support elsewhere, except you opted into a kind of VIP or priority support program. MDD Hosting gives their 180% in helping their clients resolve issues and keep up a reliable business online.
MDDHosting now offers a completely free SSL Certificate (lets you use the secured HTTPS:// protocol)  via the let's Encrypt module (accessible from your Cpanel dashboard).
MDD Hosting Promotions: These guys usually spend more time optimizing their servers than they spend in running various promotions, but we've secured these two coupon codes for first-time customers.
Using the coupon code "WHT50" will get you a  50% off discount on your first invoice and works on each of their hosting plans.
Using the coupon code "monster10" will get you a 10% off lifetime recurring discount. This can also be used with any of their products and works for new customers.
You'll also enjoy 30 days money-back guarantee with any of their products. We trust their services and can recommend them to anyone that needs a serious web host. They are a bit pricey but are really a value for money.
3. Site Ground
SiteGround is one of the best shared hosting providers out there. With a good hosting plan on Siteground, you need not worry much about hack, slow servers, and bad tech guys.
You're offered in full what's being advertised on their homepage! SiteGround isn't going to promise you "unlimited space" and "unlimited resources" in their shared hosting plans. They do not use deceptive marketing strategies to woo their prospective clients.
Their server is neither slow nor sold out to many users and, as such, does give the best performance for small businesses, company's website, and CMS apps.
Update: SiteGround hosting is gone the way of MDD by implementing the free SSL certificate module for all hosting levels. This is a very commendable inclusion, as users can now secure their websites without many technicalities.
SiteGround Promotions: SiteGround hosting uses no promo codes but offers an above 50% off discount for their new customers.
click to Visit SiteGround Hosting Homepage
4. CloudWays

Cloudways is a cloud hosting platform that lets you enjoy the best UNmanaged VPS/Dedicated servers around the cyber-space.
With a valid plan on CloudWays, you need not border about tedious shell commands, console instruction, and all the programming jargon needed to manage sites hosted on self-managed VPS servers.
CloudWays is built for speed and comes in handy for high-traffic websites. Their plans are highly scalable and support all popular CMS such as WordPress, Joomla, Drupal, etc.
They do not manage the physical hardware and/or server infrastructure but let you launch your favorite server with support for free SSL certificates, Redis, varnish caching, 1-click backup & restore, WordPress staging, and lots more.
With a single Cloudways account, you can launch unlimited apps on any of these award-winning platforms. To wit:
Digital Ocean
Linode
VULTR
Amazon web services
Google cloud platform live and
Kyup
Cloudways billing is flexible. You can add funds to your account via PayPal or credit card. There are good tools for managing WordPress, Joomla, Drupal, Magento, and/or other e-commerce software.
click to Visit CloudWays Homepage
5. StableHost
Stablehost came highly recommended and didn't disappoint when we gave it a shot. They aren't just like the everyday host that promises unlimited everything but gets you locked out once you start getting traffic and hits.
StableHost is reasonably priced and comes with the RAID-10 type disk and pure solid-state drives. The speed and resources that come with their enterprise plan are quite amazing, judging from the affordable rate.
You can hardly go wrong with a qualified plan at stablehost.com as their servers are neither slow nor over-sold. Their support team works round the clock to get issues resolved and on time too.
StableHost Discount Codes: From shared servers, enterprise plans to Reseller Hosting and Virtual private servers (VPS), Stablehost have got some fantastic coupon codes for their new customers; here are some of the discount codes and where they apply.
gostablenow gives a 40% off one-time discount for your first invoice on any of their hosting plans.
US-WHT2012-25 gives a 25% off lifetime recurring discount and works across all stable host products
WHTLOVE gives a 50% off one-time discount for your first invoice on any of their hosting plans. Prepaying for a longer time with this coupon code would mean a whooping amount saved on the qualifying StableHost plan.
LOVESTABLEHOST gives a 30% off one time discount for your first invoice on any of their Reseller hosting plans
click to Visit StableHost Homepage
6. Inmotion Hosting
Inmotion Hosting didn't cut in initially because we've only had the chance to host a low-traffic website on their platform. But then, we have to give it up for the awesome guys at Inmotion hosting. Trust me; they are one of the best web hosting companies around today. We have worked on their hosting platform a lot and can vouch for the speed, security, and level-headed support. Their server Up-time is great, so is their security and response rate.
Unlike other popular web hosts, Inmotion gives a whopping 90 days money-back guarantee to customers who are not satisfied with their hosting services.
We have tested this first-hand (as seen in the screenshot below) on one of the VPS servers we bought in 2017. We couldn't get it to work with Cloudflare railgun within six6 weeks & so we contacted inMotion. They refunded us in full without asking too many questions.

Inmotion hosting is developer's friendly and works great for high traffic websites. You can go with any of their shared, VPS, and/or dedicated plans with great confidence and assurance of a level-headed support team that stands up for you whenever the need arises.
Best Inmotion Hosting Discount Codes: As it is with every other popular web hosting company, there's normally a discount code for new customers. But Inmotion hosting does not use coupon/promo codes. Instead, they've created a special promo page here for persons looking out for their best offer or cheapest hosting plans possible.
See More from inmotion hosting homepage
7. Squidix Web Hosting
Squidix might be a new name to you, but definitely not a new name in the hosting industry as they have been in business for more than six years already.
They are one of those web hosting companies whose sole aim is delivering awesomeness, dedicating more time to their service and customer support than they do on advertising and shameful promotions.
We have been with them long enough to vouch for their service uptime and reliable tech support staff with the technical skills to manage all forms of server complications.
Squidix web host offers various types of hosting plans that are fully optimized for speed. At Squidix, you'll typically get the value for your money. They have so far garnered only positive reviews from real users of their hosting services.
The support, services, and overall experiences we have had on Squidix web host are second only to Namesilo and MDD Hosting. If you care about quality and reliability above cheap and oversold servers, Squidix web host is the go-to guy for a modern hosting company with solid infrastructure!
Squidix Promotions: Squidix doesn't throw around so many coupon codes but does have some excellent discount codes for most of their plans.
If, like us, you choose to go with their semi-dedicated plans, using the promo code "7YWMBJR3N2" is going to give you a 25% off discount for life and will be recurring for the lifetime of your Squidix account. If you opt for any other plan, using the coupon code "TEN" will give you a 10% off recurring discount for life and works across all Squidix hosting plans.
Scott Martins is Reading… Namesilo Review – 8 Reasons to Switch to them
Notable Mentions
Here are some other good hosting services for developers, internet marketers, and web app owners. They are mostly renowned for cloud hosting, Virtual Private Server (VPS), and Application Hosting. Look no further from these two if you're about launching a cloud stack, a web app, and/or a high traffic application that needs huge server resources.
Digital Ocean or Linode
Linode needs no introduction when it comes to affordable VPS web hosting. Their state-of-the-art infrastructure makes it very easy to handle high resources like it is a new website.
Their flexible server config makes WordPress with many plugins run like it is a static HTML website. This is the best web hosting company for your content management system (CMS) if it gets many concurrent visitors daily.
Voluminous traffic? No problem with a Linode VPS hosting plan.
DigitalOcean is another good alternative for Linode. It offers a state-of-the-art infrastructure for solid-state drives (SSD) cloud server web hosting.
Digital Ocean is not a new name among developers as it has proven to stand the test of time. When there's the need for speed, fast servers, affordable pricing, security, and performance! Think Digital Ocean!
For more about Digital Ocean, Linode, Vultr, and other similar cheap but solid cloud hosting solutions, check out our post on the top best Unmanaged VPS SSD Hosting Companies.
The Down Side
If you are not a developer or a very tech-savvy person, managing a hosting server with either Linode or Digital Ocean could be very challenging, except there's a standby developer or freelancer to help out with hosting complications.
Bluehost Managed WordPress Hosting
Generally, we do not recommend Bluehost. But in this case, I have to specify their managed WordPress hosting plan(s) because it is widely tested and has been used by us for most short-term projects. Bluehost managed WP servers are top-notched, fast, secured, and are steadily optimized for speed, and can handle high-volume traffic.
As a blogger, company, or business owner, there's always the need for a higher server when your business outgrows the current one. So, Bluehost VPS and Managed WordPress Hosting (for WP CMS users) is the answer each time your business exceeds the resources or needs an upgrade from regular shared hosting plans.
Bluehost offers a VPS server with 2GB Ram, 2core, free domain for life, and 30GB storage for their basic managed WordPress hosting plan. You can Visit – Bluehost Official Website for details on this particular hosting plan.
Note: We still do not recommend Bluehost as there are better options within their price point, and there's nothing good about the level of support they offer. 
Wrap Up on Top Best Hosting Services Providers
The ball is now in your court to choose wisely from the top 7 best hosting providers already listed for you. Our guaranty is sure; they are going to serve your web hosting needs without hassles.
We are very sure about their services and would like to offer you the little support (we can) via the comments section below. Feel free to ask us questions concerning a hosting provider, hosting account complications, and host management-related challenges.