It doesn't matter if you are a new user or not, chances are that you could use some tips to improve the performance of your Samsung Galaxy S4. Even as a Tech Geek who is familiar with most Gadgets, I had a little trouble figuring out all the new features, tricks and cool stuffs that the Samsung Galaxy S4 is packed with. That is why i decided to create this guide with the five best tips and tricks to improve the performance of your Samsung Galaxy S4
1. How To Take Screen Shots
Some times, you want to remember whats on your screen at that time or even share it with family and friends. Well the best way to do this is simply by taking screen shots. Simply press the power button and the home button at the same time. The power button is located on the upper right side of your device. After this you'll see a screen flash and a copy of the image whisked away into your gallery.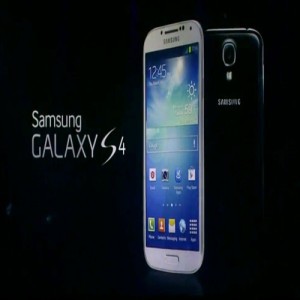 2. How To Hard Rest Your Samsung Galaxy S4
Is your phone suddenly acting funny and you feel the need to reset your Galaxy S4? Don't panic, its a pretty simple procedure. Firstly, Turn of your device. Press and hold the volume up, home and power buttons all at the same time until your device turns on. You will see the Android logo when it turns on. Release the buttons. Using the volume down button, select factory reset/wipe data and press the power button to select it. Then choose "Yes..Delete all Data" and press the power button once more. That's it, your device is as good as new
3. How to Activate Desktop View in your Samsung Galaxy S4 Web Browser
When browsing on your Samsung Galaxy S4, you don't need to go mobile. You can still enjoy the full experience of being on a computer. To do this, simply go to settings in the browser and check the box that reads "Desktop View"
4. How To Set up a Screen Lock
We access almost all our information everyday using our phone, therefore it is important to keep our phones locked and secure. To enable screen lock on your Galaxy S4, Simply got settings > My Device and tap Screen Lock. From there, choose a pin or pattern to lock your phone. You can set other options like when to lock and how long to wait before locking.
5. Save Battery Life – Use Power Saving Mode
The Samsung Galaxy S4 has a battery life of 2600 mAh, but some times you need extra help to conserve as much power as possible. You can find the Power Saving Option in Settings>My Device> Power Save Mode. From there you can adjust how you want your phone to perform.
Follow the instructions above to activate and make use of these features in your Samsung Galaxy S4. If you have further questions or you find it difficult understanding any part of your device, leave a comment below and we'd respond.