Technology continues to grow and to affect our world in every ramification. Technology gives people various conveniences and ways to benefit themselves. This also includes businesses and making their online interactions easier to handle and organize. Consider these tech trends that will arise in 2020 and continue to benefit people, businesses, and companies.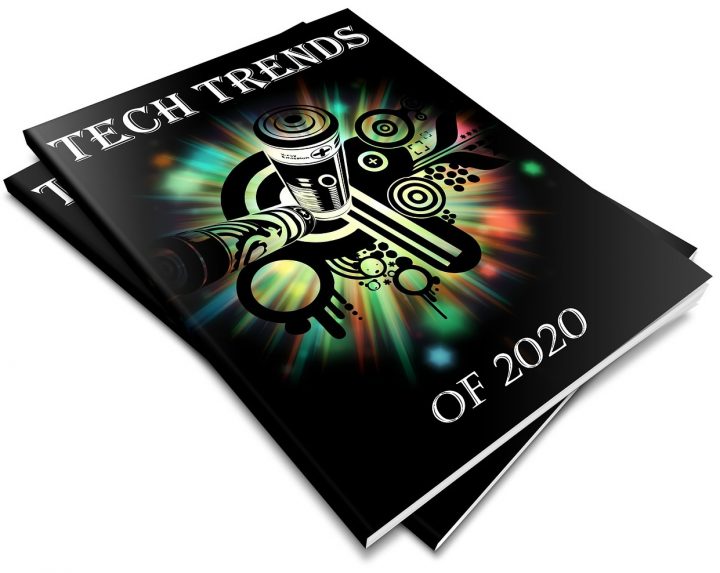 Multi-Experience

As technology continues to advance, you can use more senses to interact with it. Most people know that technology involves touch through smartphones and sight by looking at screens. However, technology continues to improve by including apps that recognize voices and virtual reality and games that use touch through controllers.
Multi-experience refers to the different senses used in technology and the different devices and apps that people use. As technology continues to develop, so does multi-experience. Businesses and people should keep their eyes on multi-experience since that directly impacts the way that people interact with technology.
Look into new possibilities with multi-experience and the senses that we can add to technology.
Hyper Automation
Technology continues to grow its automation. For example, many businesses will use automated software (such as chatbots, social media automation apps, etc.) to order supplies, deliver mail, and send weekly email newsletters to subscribers.
This allows people to put their focus on other parts of the business since they don't have to worry about hand-typing a welcome email to each new subscriber.
Technology continues to find ways to automate various parts of the internet. This can save time and money since it can allow your business to focus its efforts on other things. Businesses can take advantage of a dynamic pricing guide and adjust their prices each day. This allows them to have more flexibility and to always have the best prices at all times.
Automation continues to grow and to affect the technological market in several ways than none. It has been the trend since 2018 even as more startups, online shopping stores, and other businesses are embracing it to skyrocket their business success.
AI Growth and Security
Artificial intelligence (AI) continues to grow and to expand into the security field. Think of it this way: do you own a virus protection software on your computer? Then you use AI security to protect you while you're online. AI security searches for suspicious behaviors and attempts to breach the security of your computer.
After doing so, the program can inform you about the attempted security breach to further protect you. AI continues to grow and develop. As it does so, more businesses, people and websites can enjoy further security to keep important information protected. This also makes sense when you consider that hackers keep developing new viruses.
Keep an eye on AI changes so that you can keep your computer safe, sound, and secure.
Cryptocurrency
People continue to use, develop and distribute new types of cryptocurrencies. Cryptocurrency allows people to easily make purchases online while avoiding converting to different types of currencies or giving out personal bank information to people. It makes things simpler while allowing people to keep their information safe.
Even though cryptocurrency continues to grow in popularity, keep in mind that it isn't recognized as a currency by countries. This means that you can't store cryptocurrency in banks or have a bank convert it to currency. Make sure that your country allows cryptocurrency, but keep in mind that you need to use it online.
Cryptocurrency will keep growing, so make sure to look into it for potential investments and profits.
In Conclusion:
These tech trends are on the rise and would continue to – "not only grow but wax stronger" even as more businesses embrace them for the growth and betterment of their firm. A lot of persons can benefit from technology as it continues to improve.
Technology continues to evolve and it shows no sign of stopping, so you might as well pay attention to these top tech trends and take advantage of them. Doing so will help you to fully utilize the internet and continue to prepare your business for the future.