Let's be honest – marketing is the most important part of every business, no matter how big or small. It's the outer shell of your product or service people get to see and interact with first. It's also what's most responsible for selling your product, no matter how good your product actually is.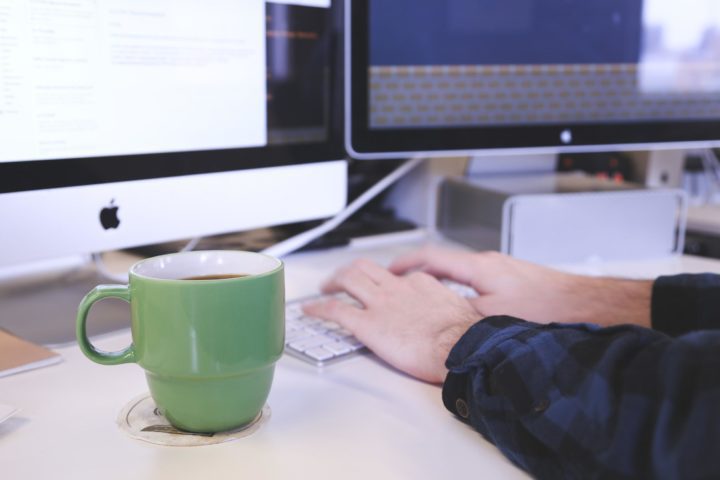 Marketing increases a company's visibility, acquires customers and boosts sales. You wouldn't believe how many mediocre products and services on the market right now are at the top of their game due to ingenious marketing practices.
With marketing perforating every aspect of a company's day to day business practices, more and more creative and advanced ways to promote brands and products are being pushed to customers.
However, in the race to come up with the most outlandish way to promote a product, companies often forget about the basic, most effective way to convert customers – email marketing. That's right, a humble email can be all it takes to supercharge your company's growth, especially when it comes to small businesses.
An email is a pretty bold and personal way to reach out to customers, and if done right could do you more good than a $100,000 TV ad. Email marketing becomes more important when we start talking about small businesses in particular.
Small and startup companies often lack the marketing skills and resources to invest in full-blown marketing campaigns across many different platforms. But, as marketing is usually what makes or breaks an up and coming company, most of these small businesses rely on it for success.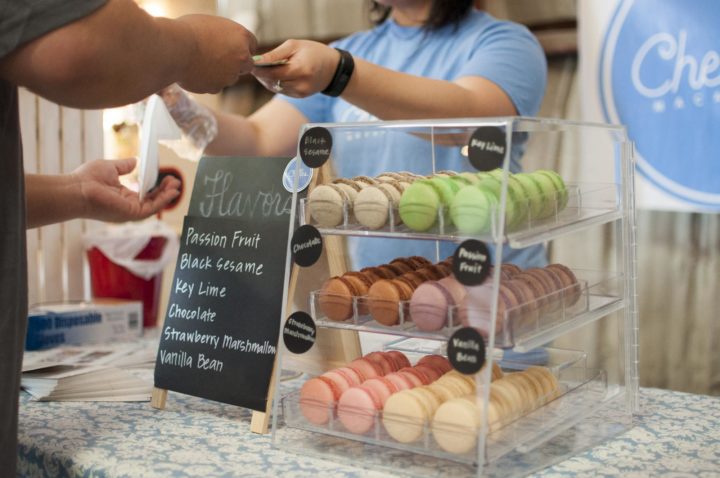 Trying to make the most of the limited resources they have, these companies turn to the internet for some much-needed advice on how to effectively execute an email marketing campaign.
But, here arises a problem!
With the incredible amount of content available online, small business owners don't know where to turn and who to listen to. Even the most popular content often spins the same-old, dated advice that can't work with every industry.
Here's where we step in
Seeing how hard it is to find solid, genuinely useful advice online about the dos and don'ts of email marketing, we've decided to put our knowledge and experience to good use and create a comprehensive guide to email marketing.
We've gathered advice from all over the web – talked to experts, failures, and amateurs, and pulled things out of our own personal experience.
What ensued are these 10 life-saving tips every small business should know when it comes to creating and running a successful email marketing campaign.
What makes our version of this (rather worn-out) topic better than anything else you'll find online? Well – ours comes with a little twist that's most effective.
You see, every article focusing on email marketing advice starts the same – by giving you (often pretty obvious) advice on how you should write the emails yourself, or use an email automating tool to help you out.
What we've done differently is assumed you can already figure out the obvious don'ts, and provided you with the less known dos. We've also made the last step of setting up an email marketing campaign the first and most important step you need to focus on.
Want to know what our 10 secrets to a successful email marketing campaign are?
Keep on reading….
1. Create a landing page

If you're not familiar with the term landing page, chances are your past email marketing campaigns weren't the best, to begin with.
A landing page, sometimes also called a lead capture page, is a standalone web page that your customers can "land" on when clicking on a search engine optimized link or an online advertisement.
Landing pages can be completely detached from your main website, but they're often created as an additional part of an existing website, although they're hosted on their own.
Now, a landing page is what will be responsible for most of your conversions, not your main website. The emails you send as parts of your marketing campaign should contain a CTA with a direct link to your landing page, removing all the extra steps between your end product and the customer.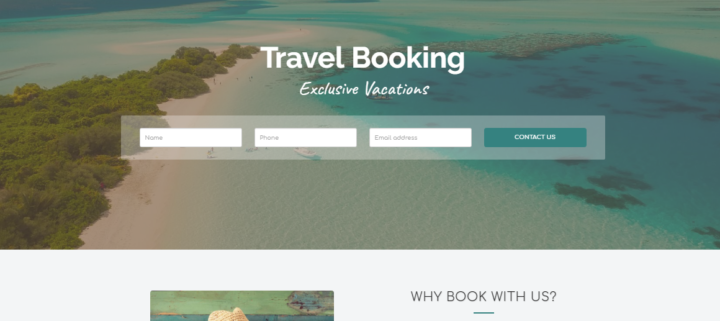 As the landing page is the focal point of your email marketing campaign, it's important you use a safe, reliable, and most importantly – responsive website building platform to create it in.
Well, building a website from scratch, no matter how simple or complex it is, is a pretty costly and time-consuming process. For a struggling entrepreneur lacking both of these resources, hiring professionals is out of reach.
Secondly, website builders are a more safe and reliable way to host your page. They're built with a code more powerful that any single website, they're less prone to malware, crashes, and bugs, as well as being generally more intuitive and easy to use.
Website builders also offer a lot of easily customizable designs and layouts, significantly speeding up the process of creating a landing page.
So, what are some of the things you should keep in mind when designing it? Use the intuitive and convenient tools website builders offers and:-
Use images to shift your visitor's focus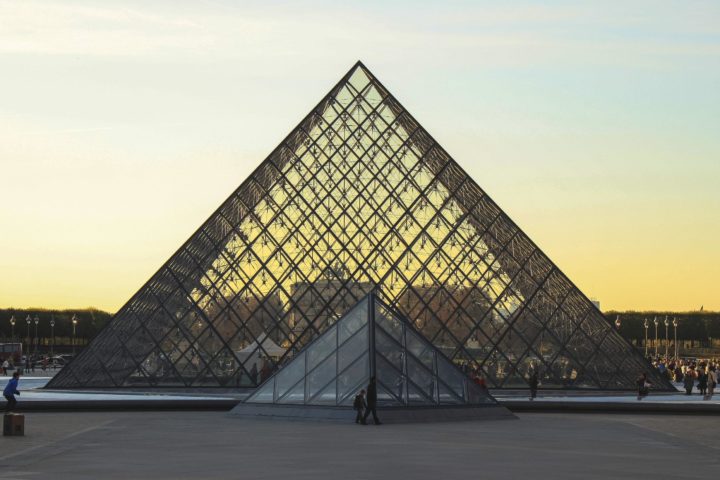 Use perspective, the positioning of the images and the content of the images themselves to draw your customer's eyes towards the important parts of your landing page – the CTA.
Don't go overboard with the images – anything more than a couple of images per page will distract from your goal.
Use contrast to highlight certain points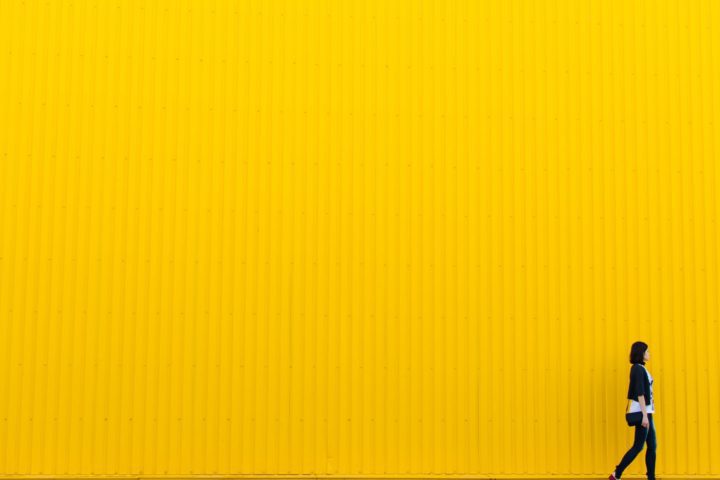 Whether it's a certain word, phrase, sentence, special offer or a button – use bold, contrasting colors to make it stand out.
It could be something as simple as a yellow ribbon around a special price, or a red exclamation mark next to an important piece of news.
Make use of the whitespace
The whitespace of your landing page is all of the space unoccupied by text or images. While it might seem counter-intuitive to leave such a huge part of a prized real estate empty, filling it up with unnecessary images and widgets will do you more harm than good.
Leave at least 25% of the space blank. You can then do a bit of rearranging to make it work for you – a large, blank space around the product you're promoting will make it stand out better than dozens of flashing animations.
Also – more white-space means a more elegant design. So, if you're looking to convey a professional, well-polished image, make sure it's present on your landing page.
Include a clear and simple contact form

The goal of every email marketing campaign should be to eliminate most, if not all, of the steps between your product and your client.
Every landing page should contain a clear and simple form that will make it easier for the customer to contact you. The contact form doesn't have to take up a lot of space and can be included at the bottom of the page.
Make sure the platform you use is responsive
It seems like the word responsive gets thrown around a bit too much when it comes to web design, but it's not without a valid reason.
In this context, a website builder being responsive means that; all of the changes you make to the landing page become visible immediately and instantly starts working.
While it might not be something you consider important right now, using a reliable, responsive platform will save you a lot of trouble in the future when your company starts experiencing a growth spurt.
Make sure it's multilingual

No marketing campaign is effective unless you know exactly what your target audience is – its average age, location, gender, etc. However, being able to target a very similar audience, but one speaking a different language, can be an invaluable asset to your company's growth.
That's why it's very useful to build your landing page on a website building platform that enables you to translate it to multiple languages. Having a whole new client base just a few clicks away is an advice you won't be able to find elsewhere.
These are just some of the more important things you need to keep in mind when designing a landing page. While the advice might come off as too lengthy, it's essential you keep these things in mind.
With that being said, we'd like to elaborate a bit more on the topic of landing pages. We pride ourselves in supporting small businesses in every way that we can, which is why we have a special recommendation to our entrepreneur readers.
There are many platforms available online, and choosing between all of them when you're short on time isn't an easy feat. We've searched the web back and forth, and found an amazing website builder that checks every single thing we've listed above.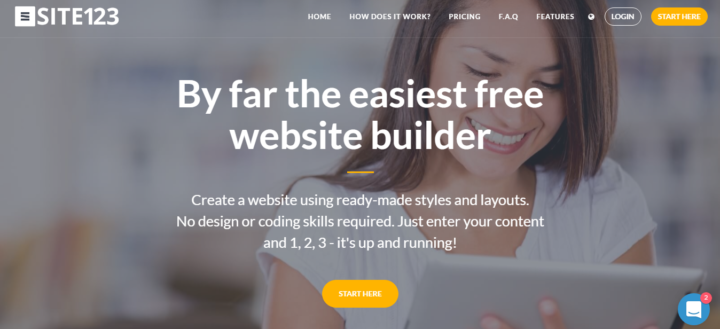 SITE123 is a free website building platform that allows its users to create amazing, responsive websites in minutes. Its intuitive interface, easy to use tools, and the ability to easily customize every aspect of the website's design are what make SITE123 a favorite among small business owners and entrepreneurs.
Built with an incredibly powerful code, this platform offers a quick, easy and reliable way to create a website. If this sounds interesting, wait until you actually start designing the website.
It's such a simple and fun experience, you'll want to create more than one. A click to the homage would get you started, and you can have your landing page all done before you finish reading a full content.
Let's move on to the next bit of email marketing tips/advice:
2. Segment your mailing list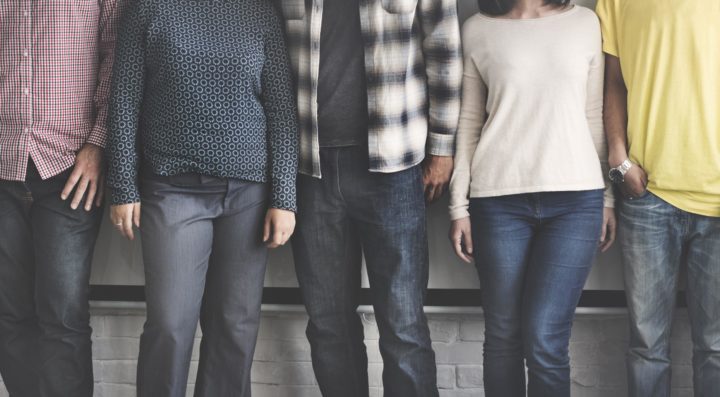 There isn't a fail-proof email marketing formula you can use. Every business and product require a different approach when it comes to tailoring the content of emails you send out.
One of the key elements to the success of an email marketing campaign is to segment your mailing list and diversify your content accordingly.
What that means is; during the process of acquiring a mailing list, you can group the contacts you make according to their preferences or characteristics. You can include a short survey along with the subscribing form that your customers can fill out.
That way, you can group people by age, gender, and location, or by the products or services they're interested in hearing about. Having a neatly organized and segmented mailing list is the first step in optimizing your email marketing campaign.
3. Personalize your emails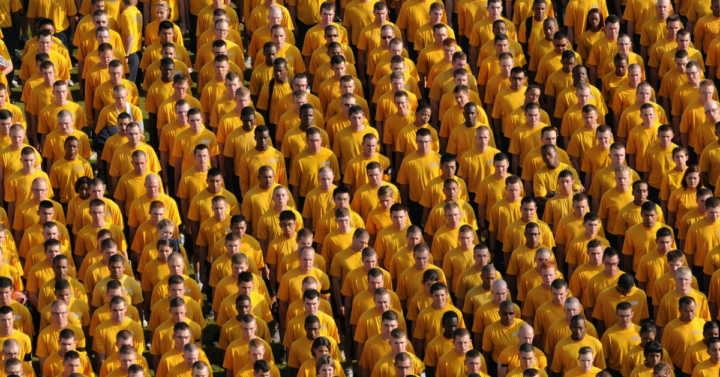 Nobody likes receiving generic, depersonalized promotional emails. People want to feel like they're being taken seriously, and that the interest they show towards your business is genuinely important to you. Use the segmented data you've acquired earlier to tailor emails to certain groups of customers.
Got a lot of young people subscribed to your mailing list? Offer special student discounts to them. If you've got a large group of new moms in your subscriber list, tell them how your new service or product will help or ease their parenting.
These are just a few simple examples of how you can personalize the emails you send out and make them more effective. Take a good look at your subscriber data and you'll start seeing all kinds of opportunities to reach out to them opening up.
4. Optimize the sales funnel
Once you've sent out personalized emails that target specific groups within your subscriber base, you'll start seeing a boost in your conversion.
Increased sales mean a lot more data. Data you can use to personalize your customer's experience with your business even more.
Map out your customer's journey across all of your platforms – your landing page, your website, your online store, your social media profiles, etc. The data you acquire can be used to customize the sales funnel to each individual customer.
There are automated tools that do most of the heavy lifting for you and provide you with just the raw data. For example, if you're running an online store, and have customers that frequently purchase swimwear from you, you can use their shopping habits to your advantage.
Send out emails promoting your new line of beachwear, saying that they'd look great with the swimsuit they just bought.
This kind of approach is personalized enough to captivate their attention, without being too pushy, boring or repetitive.
5. Always include a CTA in your emails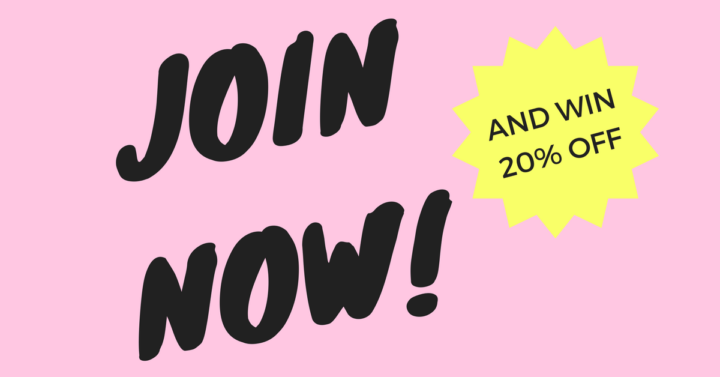 A CTA, or call to action, is a popular marketing term, used to describe a set of actions designed to prompt an immediate response from clients and encourage sales.
Some of the most common CTA phrases you'll encounter are "join now" or "buy here", but they can be much, much more subtle than that. Even a catchy slogan can work as a CTA if you use it right.
Not including a CTA in your outgoing email marketing campaign means you're sending out rough facts without a purpose.
Including something as simple as "See what else we've got in store" will entice a reaction and give meaning to your email campaign.
6. Include clear contact information
When it comes to writing the actual content of your emails, you should always keep one thing in mind – leave no loose ends. And the same applies to your contact information.
While your customer will always know who the email is from (obviously), including a few lines of your basic contact information at the bottom of the email is always a good thing.
First, your email will look and sound more professional and well put together. Secondly, including more than one way your customers can contact you (email, telephone number, address) is a fantastic way to improve your customer service.
7. Make sure it's optimized for mobile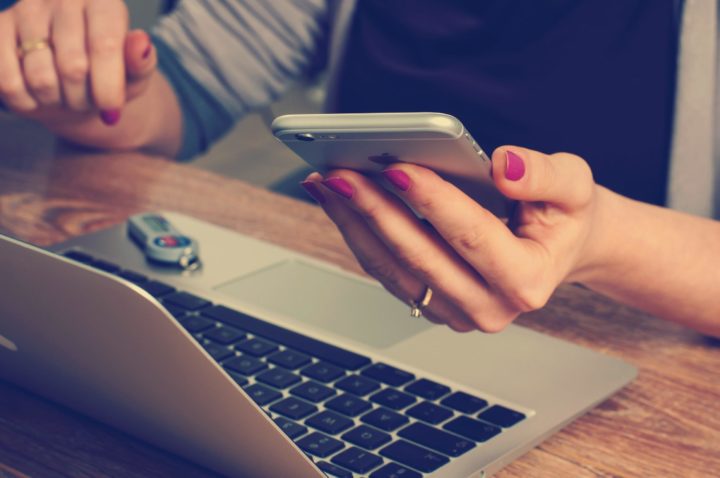 The fact that mobile has surpassed desktop internet use is far from breaking news.  With more than 75% of all internet use coming from mobile phones, optimizing your digital marketing for mobile has never been more important.
People rarely check their personal emails on their computers and do most of their non-work related email correspondence via their mobile phones.
Assuming that most of your subscribers have given you their personal email addresses, you should be aware of the fact that most of them will open your emails on their smartphones.
Having your email marketing campaign optimized for mobile is more important than having it work on computers. And while most email marketing automation software does that for you, it's important you test it and, if necessary, perform any necessary tweaks and updates.
Make sure the content of the email is easy to read, that the images are aligned with the phone's screen and that the links all work and lead to a mobile-optimized landing page.
Nothing will drive potential customers away faster than having to chase a moving button across your landing page, or having to zoom in to see what your emails say.
8. Add more options to just opting out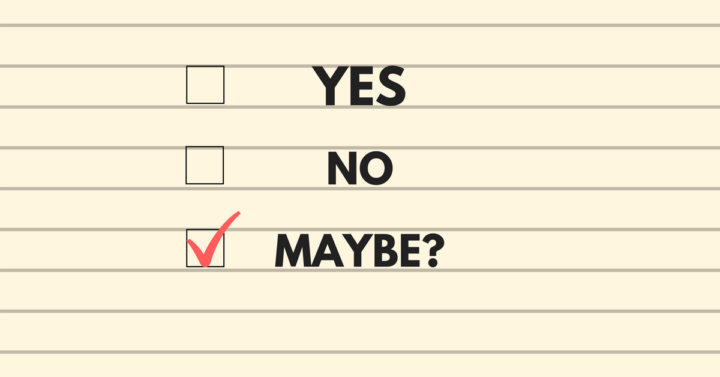 Let's face it – no matter how great your email marketing campaign is, you won't hit the jackpot with everybody. People will get tired of receiving your emails, become less interested in your products and services, or they'll just want to clear out their overflowing inbox.
Whatever the case is, some percentage of your subscribers will hit that "unsubscribe" button at the bottom of your email. However, that doesn't mean that those clients are lost forever because there are ways you can make them reconsider leaving your list.
Clicking the unsubscribe button will lead your clients to a generic web page asking them to confirm they want to opt out of your mailing list.
While you should always keep the unsubscribe option open and accessible, including more choices than just "opt out" will help you keep a large number of leaving clients.
Enable your clients to customize their email preferences – let them choose how many times per week or month they want to receive newsletters and promotions.
You can also let them choose if they only want to get emails when you launch new products, or when you start certain sales or promotions.
Keeping a former client interested is a bit harder than acquiring new ones, but establishing a base of loyal customers is worth the effort.
9. Constantly test, optimize & update your email marketing campaign
Hitting the sweet spot with your email marketing campaign takes a lot of work. And the second your sent emails start generating leads, it's time you start working on them again.
You should make sure you have a consistent theme throughout your campaign – all of your emails promoting sales should have a certain layout, and the emails you use to push new products should always look relatively the same.
However, it's important you always optimize your emails. The email automating tool you choose will provide you with feedback – which emails worked best, what people clicked on the most, etc. Use that data to tweak the content and layout of the emails each time you send them out.
You should also see how your emails look like on different platforms – open them on a few different types of mobile, different desktop screen sizes, and different email providers.
If the data shows that your younger subscribers react better to a casual, colloquial tone – make sure you implement that in future campaigns.
However, if you find that a certain tone or a color scheme doesn't work for a particular subscriber group, update the current campaign and implement the changes to the next ones.
Remember – if a formula works now, it doesn't mean it'll work in a month, or two months time. Email marketing requires consistent and hard work, and scoring high on one campaign doesn't guarantee a win on the next one.
10.Time it right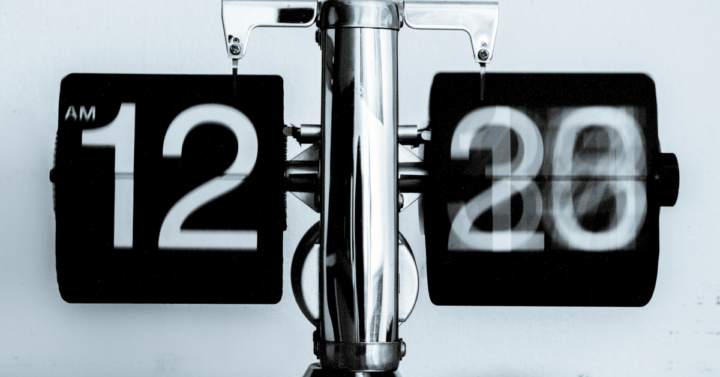 The saying "timing is everything" might be thrown around too easily these days, but it couldn't be truer when it comes to email marketing.
Apart from the value the content your emails provide, the key to your email marketing campaign is also when you send out those emails.
Determining what the best times for sending bulk emails are can be hard – and it's because it is. Luckily, there are numerous studies available online that have taken the topic of timing email marketing campaigns very seriously.
Coschedule analyzed ten different studies from sources such as MailChimp, WordStream, HubSpot and the likes, and came up with the most comprehensive email timing statistic you've ever seen.
According to them, the best day to send emails is Tuesday, as the studies suggest the largest number of emails that generate leads are opened on Tuesdays.
The second most popular day by far is Thursday, so if you plan on sending out emails twice per week – choose it as your second day.
While the best times of the day to send out emails vary, the time most emails get opened and entice reactions from customers is 10 am.
Some of the more unusual findings of these studies were that emails sent from 8 pm to midnight also generated a surprising amount of leads.
There's a lot of data available on this subject, some with industry or platform specific times that could be more useful than this kind of general information.
Don't forget to have timing in mind, because a fantastic email at the wrong time is no better than a bad email sent out at just the right instance.
In Conclusion:
The fact that you've acquired a mailing list, to begin with, means that your clients want to stay in touch with you and hear what you have to say.
Don't take that for granted, and invest a bit of time and effort in creating an effective, lead-generating email marketing campaign. It's the best thing you can do both for your business and for your clients.
Make sure they get relevant, personalized emails that cater to their preferences. Make sure the emails they get are clear, concise, easy to read and captivating.
Make sure the link you include leads them to a responsive, up to date landing page that leaves no loose ends when it comes to answering any questions they might have.
Make sure they get the emails at the right time, and that their email preferences have more options than just "unsubscribe."
This short recap of the 10 email marketing tips for businesses show you just how simple conducting a successful marketing campaign can be. Add a bit of time and effort to it, and you've got yourself a recipe for success.