This is about the top best internet and internet browsing tools to adopt and use in 2020 and beyond. It is one of the best lists of internet tools for seamless surfing and increased productivity.
The continuous innovations towards tech have given rise to the creation of several internet tools which are useful in various ways. These tools are great, lovely, mostly free, and works great for users of all classes. You can use this post as a guide to adopting new internet tools for use in 2020 and beyond.
Top Best Internet Tools to Succeed in 2020 and Beyond
Here are tons of internet utility tools to adopt and use in 2020. They are categorized for your use and for easy navigation as well. These internet tools are top class, well designed, and worth adopting in 2020 and beyond.
As it is with our other lists, we'll update this list of top best internet tools from time to time. This is in a bid to keep you abreast of the most useful tools at all times.
Internet Browsers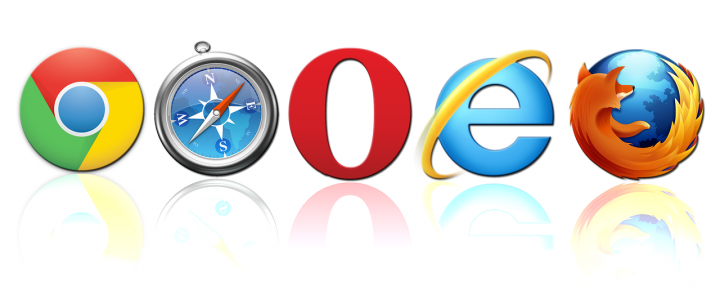 Truly, there are no better ways to get access to what's on the internet except via an internet browser. So, they are one of the first tools to consider when talking about the top best internet tools to use in 2020.
While internet browser are necessary, it's not all of them that are fast, safe, and secured. The most trusted and popularly used internet browsers that you shouldn't stop using in 2020 are:
Google chrome is free and available across all platforms. That is – PC (Mac, Windows, and Linux), Mobile devices (iOS, Android, and etc.), Tablets, and Wearable devices.
It is the favorite browser of many internet users with several billions of downloads/installs on app stores. Chrome web browser is a safe and secured internet browser to use in 2020.
Mozilla Firefox is a free, fast, and secure internet browser. One of the most downloaded internet browsers online and in mobile stores. Just like Google Chrome, Mozilla Firefox is top-rated and available for everyone to use. You can rely on Mozilla Firefox for your browsing, design, and web development needs.
This browser became very popular during the reign of Java & Symbian OS mobile phones. There were many tweaks one can do on opera mini to browse the internet freely and at no data charge or cost.
Well, even in 2020 this browser will still be much relevant. Its Ad-Blocking feature is still outstanding among others. Opera web browsers (Opera Touch, Opera Web, Opera Mini) are available for PC, Phone, and tablet devices.
These are the default browsers for Mac OS X and Microsoft Windows 10 devices. While Safari is available for Mac, iPhone, iPod and other iDevices, Microsoft Edge browser (formerly internet explorer) is available on Xbox One and latest Windows machines.
They are a great tool for browsing, networking, local communication, and file sharing.
UC browser is another decent internet browsing tool to use in 2020. It has a friendly UI, comes with useful features and functions. Most people used to see UC browser as a replica of Opera Mini because they seem to have lots of similar features. But, the UC browser is totally different and it is a reliable/safe internet browser to use at any time.
There's an intelligent ad-blocker, download manager, and password keeper with all latest versions of UC browser.
Email Clients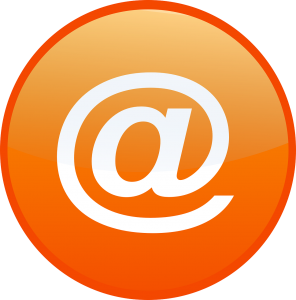 If you're a constant internet user, you'll agree to the fact that email clients are useful internet tools that can never be overlooked. There are lots of them anyway, but here we will list the most important ones to adopt/continue using in 2020.
6. Mozilla Thunderbird
This is one of the most popular email clients, it is also among the most used. Mozilla Thunderbird is a free and open-source email client that's usable across all platforms. It is developed by the Mozilla Foundation (the name already showed that).
This email client is available by default on Ubuntu desktop systems. The Thunderbird email client is written in C#, C++, JavaScript, CSS, Rust, and XBL programming languages
7. Opera Mail
Lots of people would still stick to this email client by 2020. This is because of its friendly interface and deep compatibility with Microsoft Windows XP or above and Mac OS X 10.5 and/or later. Opera mail is a standalone, freeware email and news client.
8. Apple Mail
The newest version of Apple Mail utilizes SMTP for sending messages, Exchange & IMAP for retrieving messages and S/MIME for end-to-end encryption. Also, this email client supports popular email providers, such as Gmail, Yahoo, Outlook, iCloud, etc. Definitely, we see this email client as one of the 2020 leading internet tools as it is integrated with macOS, iOS, and watchOS by Apple Inc.
9. Mailbird
This is a desktop email client for Windows OS 7, 8, and 10. Mailbird has a simple, intuitive interface that everyone can comprehend. It is one of the top paid email clients to use in 2020 and beyond.
10. Microsoft Outlook (Windows Mail)
By default, all Windows PC come with this email client. Outlook is more like a personal information manager developed by Microsoft. It is also among the packages in Microsoft Office suite. Microsoft outlook is widely versatile and comes with a lot of useful functions.
This can act as a standalone email client or use Microsoft Exchange Server & Microsoft SharePoint Server for multiple users.
11. MailSpring
This is a new and free cross-platform e-mail client. It is an open-source Nylas mail client but with a native C++ sync engine. It is somewhat independent and its performance rate is higher than Nylas. So, if you have been using Nylas mail client, you should switch to MailSpring by 2020.
SSH/SFTP Clients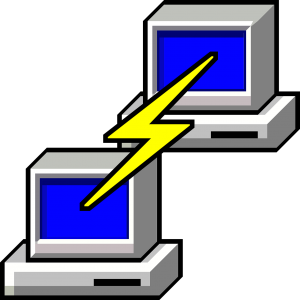 SFTP stands for SSH File Transfer Protocol A.K.A Secured File Transfer Protocol. It is a distinct file transfer protocol that works in a familiar way, but through secured connections. Data transfers over SSH/SFTP Clients are secured using a private & safe data stream.
12. Putty
Available for Windows, Linux, and MacOS, the Putty SSH client is an open-source terminal emulator. It is also a serial console and a network file transfer application. You can run various protocols on this client, such as Telnet, SCP, SSH, rlogin, plus raw socket connection. Furthermore, you could connect this to a serial port.
13. Bitvise
Bitvise is a proven secure remote access software that's available for Windows computers. Its SSH Server encrypts all data that is transmitted through it so there's absolutely nothing to worry about. While the client version of Bitvise is free, their server program is normally paid for.
14. MobaXterm
MobaXtern SFTP client is among the few SSH/SFTP clients that's recommended for use in 2020. It is one of the ultimate toolboxes for remote access to computers.
This client provides all the information that's needed by a programmer, IT geek, or even a regular webmaster to access a computer system remotely. Data sent through this client is safe and secured with end-to-end encryption.
15. FileZilla
This is a premium yet 100% free cross-platform remote access software for Windows, macOS, and Linux operating systems. It consists of FileZilla Client and Server. However, its client binaries are available for all supported platforms while the server binaries are up for Windows OS alone. FileZilla is written in C++ and wxWidgets.
FTP Voyager is available for use on Windows OS machines. It is safe and secure FTP/FTPS/SFTP client with support for other clients & features: File searching, custom FTP commands, ZLIB compression, Native IPv6 support, etc.
17. SmartFTP
Lots of programmers and web aficionados would still prefer to use this file transfer software. It supports transfer via Amazon S3, FTP, FTPS, SFTP, WebDAV, G. Drive, Box, Microsoft OneDrive, G. Cloud Storage, and Backblaze B2 protocols.
18. Xshell
This is among the most powerful SSH client/protocol. The Xshell SFTP client is a potent terminal emulator with support for SSH1 &2, SFTP, RLOGIN, TELNET, and SERIAL. It functions in a unique way, not as other SFTP clients do.
19. ZOC terminal
Since this is a cross-platform terminal emulator, a lot of people would still stick to it in 2020. ZOC is popular as a Telnet software client for Windows and macOS operating systems. Also, it is a computer-based terminal emulator.
20. SecureCRT
SecureCRT is developed by VanDyke Software as a commercial SSH & Telnet client. Plus, it is also a terminal emulator. It falls among the top SFTP clients to continue using in 2020 and beyond.
SecureCRT is available for Windows, Mac OS X and, Linux machines. It is a good and proven SSH client for modern uses.
21. WinSCP
WinSCP is among the most common SSH/SFTP clients as at this moment. It is an open-source client for Microsoft Windows OS. The main function of this program is to do file transfer between a local server and a remote computer through a secured tunnel. Also, it offers distinct file management options, plus synchronization.
Virtual Private Networks (VPNs)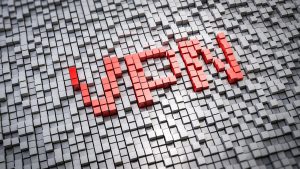 VPNs are WAN (Wide Area Network) that can help to secure the data/information you use on the internet. A VPN extends across public networks to allow users to send or receive data through a shared public server/network. VPN clients are among the best internet tools that will continue to be relevant in 2020 and beyond.
22. Windscribe VPN
The Windscribe VPN is a completely free VPN client for desktop, phones and tablet devices. It also comes with a browser extension that helps to protect your data/information from ISPs, censorship, and other spying eyes.
It equally blocks ads on web pages and grants you access to restricted sites or content across the internet. This VPN application is widely versatile and works across all popular platforms.
23. Betternet Free VPN
This internet tool is available for free. As a VPN client, Betternet helps you to browse anonymously on the internet. It is a cross-platform application that makes it almost impossible for anyone to keep track of the data you send on the internet.
24. Your Freedom VPN
It is a reliable internet tool that unblocks web proxies, firewalls, and also hides your IP address from phishers. This client is completely free for everyone and is equally available across popular platforms.
25. Dot VPN
Dot VPN comes with internet browser extensions and works across all popular web browsers. It is also available for mobile phones in form of a mobile app and for computer users as a desktop software app. This VPN client has unlimited bandwidth, plus, it saves you up to 30% of your data traffic with a built-in data compression technology.
26. Proton VPN
If you use ProtonMail as your email client then, the ProtonVPN would be an added security app to protect your privacy online. ProtonVPN is a VPN service developed by scientists and engineers at ProtonMail. It is available across platforms with strong encryption.
27. IpVanish VPN
IPVanish VPN is a cross-platform VPN client that's available for the following OS: macOS X, Microsoft Windows, iOS, Android, Fire TV, and Linux. IpVanish VPN is an effectual privacy tool for use in 2020.
IPVanish VPN SP is based in the United States. Even DD-WRT routers can be configured to use this VPN service.
28. Cyber Ghost VPN
Cyber Ghost VPN is the favorite VPN program for many programmers and webmasters. Its features are somewhat unmatchable; however, it is not available for free. This VPN client is voted as the most trusted VPN service. It has over 3000 servers with super-fast speeds. You can use this client on any platform (PC, Mobile).
29. PureVPN
PureVPN will allow you to enjoy a safe and unrestricted internet experience while keeping out your private data from hackers, phishers, and even your ISP. With its 256-bit Data Encryption technology, you'll remain anonymous online throughout 2020 and beyond. PureVPN runs from Hong Kong and operated by GZ Systems.
30. TunnelBear
Recently, this VPN service got acquired by McAfee. It is a public VPN service based in Toronto, Canada. TunnelBear will succeed in 2020 as McAfee is set to invest so much into the service to see that it stands out among others very soon.
Cloud Storage Tools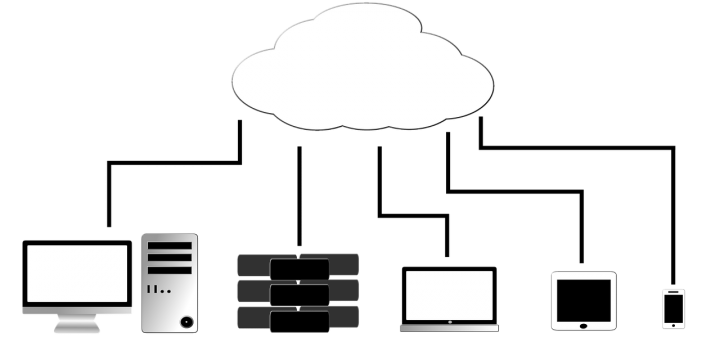 These are the utility apps/tools that allow one to save their files and data to the cloud and gain access to them virtually from anywhere through the internet. These types of storage are the most reliable and safest means to back up your files forever. Below are trusted cloud storage platforms to use in 2020.
31. Multcloud
MultCloud is an open-source platform that houses various cloud drives. It allows one to manage all their cloud storage drives in one simple interface. Multcloud also offers file management functions: it is one of the most successful cloud storage tools to use in 2020.
32. Google Drive
This cloud storage drive is developed by Google. It is very safe, secured, and highly reliable. Google Drive is a cloud storage service that's cross-platform by default. It is available for Android, iOS and desktop. You can directly share files from this cloud drive.
33. Dropbox
Dropbox is a well-known file hosting service that's provided by an American company – Dropbox Inc. It offers cloud storage functions, file synchronization, and client software services.
This internet tool is trusted to keep your documents safe and grant you unlimited access to them whenever you need them. While there are lots of trusted Dropbox alternatives, their technology is top-notched and good enough for modern uses.
34. SugarSync
This allows active synchronization of files across computers and other devices for safe file backups, access, or sharing. It is open to use on a variety of operating systems (Android, iOS, Mac OS X, and Windows). Unfortunately, it is unavailable for Linux OS.
35. Amazon Drive
Amazon Drive, previously Amazon Cloud Drive, is a cloud storage tool that's developed by Amazon. It provides secure cloud storage services, file backup services, and file sharing across the internet. Videos, photos, documents and all can saved to Amazon drive.
36. OneDrive
This is a Microsoft product that allows you to save your files and media to the cloud and gain access to them from any device at any time. OneDrive is safe, reliable, and secure. It is a great internet tool that cannot be overlooked in 2020.
37. iCloud
iCloud is available on all Apple devices so you can secure your files perfectly. For a start, you're provided with 5GB of free storage space which you can extend further by paying a fee. This cloud storage stool is solely provided by Apple Inc. In February 2016, iCloud boasts to have over 780 million active users already.
Internet Productivity tools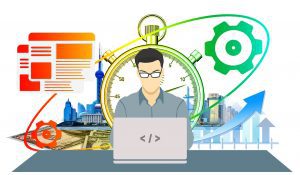 These types of tools are versatile, they help people to be productive and maximize their time. They are available across all platforms while some are accessible online (web-based). Internet productivity tools will help people to achieve lots of things in 2020. Frankly saying, everyone needs a good number of these tools on their devices to do a lot daily.
38. IFTTT Internet Productivity App
IFTTT is the acronym for "If This Then That". It is a free web-based productivity tool that helps people to create applets. Applets are chains of simple conditional statements that are propelled by the actions that take place within other apps or services such as Facebook, Gmail, Instagram, Twitter, Telegram, Pinterest, etc.
With IFTTT, you can share pictures, statuses, and daily updates across all social networking platforms with a single button click.
39. RescueTime internet productivity
This is a perfect time management and internet productivity tool that lets people manage their daily schedules in line with their time. RescueTime runs in the background on computers or mobile devices. It lets you track the amount of time you spend on each app, software or service. This is probably the best time management tool to use in 2020.
40. Evernote
The Evernote app is a utility app that lets you do task listings, note-taking, organizing, and archiving. This app is developed by the Evernote Corporation, based in Redwood City, California, USA. With this app on your PC or smartphone, you'll write down every important speech in a meeting or seminar.
Evernote is cross-platform and as such synchronizes with all devices as soon as an update is made in one.
41. Zapier
Written in Django/Python, Java/React; Zapier is a utility internet tool that's developed by an American company – Zapier Inc. This is a web-based service that allows internet users to automate the web applications they use. With Zapier, you will be more productive than before.
42. Google Classroom
This tool is a free online productivity service that's designed by Alphabet (Google Inc.) for schools and students. The aim of this tool is to simplify the creation, distribution and grading of assignments via a virtual means. Google Classroom modernizes the process of sharing files between teachers and their students.
43. Grammarly
Everyone needs Grammarly! Irrespective of students, workers, clerics, etc. Grammarly is a cross-platform tool for grammar checking, spell checking, and plagiarism detection.
It is owned by Grammarly Inc. you can choose to use this tool online or download its compatible app/software version for your OS (Computer or mobile phone).
44. CamScanner
CamScanner lets people turn their mobile phones or tablets into a professional document scanner in an intelligent way. It is available for all mobile smartphones and tablet irrespective of their Operating System.
Users can store scanned documents to the cloud, this way – the files can be accessed at anytime or from anywhere.
45. pdfconvertfree.com
This is a completely free online tool that allows you to turn your PDF documents into Jpg, Png, Bmp or Tiff files. Also, you can convert PDF to SVG with this tool. It is only accessible online as it is a web-based productivity tool.
46. Shorthand.com
While preparing for 2020, it is important to start creating engaging digital stories with Shorthand.com. With this internet tool, you'll be able to create an intriguing visual story that delights users and works across all devices. It is very simple to use with fantastic features for this digital time.
47. ShortKeys.com
Here is a Windows text replacement utility that's intended to help its user's type faster and more accurately. For example, you can define 3PT to be a shorter string for the long text 3rd Planet Techies. Now, each time you're typing on any windows application, simply type 3PT and ShortKeys will do the rest for you. It instantly turns the 3PT to 3rd Planet Techies. Do this for many long strings and you'll be faster when typing and more productive too.
48. Notepad.pw
This web-based productivity tool allows you to save your notes online, access them at any time or from any device/platform and instantly share to different platforms. You could even add passwords to the notes you create with this tool plus other excellent features.
49. online-convert.com
With this tool, you will be able to convert different types of files into other formats. It is completely free to use and accessible from any device (PC and mobile). You can convert media files from one format to another (MP4 to MP3 conversion). Visit online-convert.com to start using this awesome internet productivity tool.

50. Google Keep (keep.google.com)
Google Keep is a tool for note-taking. It's developed by Google Inc. and readily available on the web, and also extends to mobile devices in form of a mobile app. Keep provides us with a variety of useful tools for jotting down notes, summarizing text, lists, images, and audio.
51. Google Docs (docs.google.com)
Here is another important utility tool from Google. This is similar to the native Microsoft Word. Google Docs is a feature-rich word processor program. It is added as a free, web-based office suite within Google Drive services.
52. Simplenote
There are lots of note-taking tools, we know, but the Simplenote tool is distinctive. It is a note-taking application with markdown support. Also, it is available across various platforms and apps, – plus, it is accessible via internet browsers. There may not be an easier way to keep notes, lists, ideas, etc in 2020 if not with Simplenote.
VoIP and Messaging tools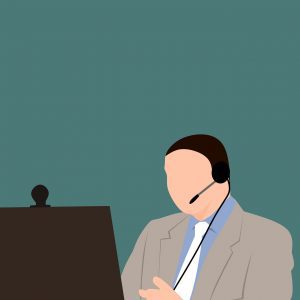 VoIP is the short acronym for Voice over Internet Protocol. It is a category of hardware and software that allows people to transmit information in form of messages or telephone calls using the internet. VoIP makes use of IP instead of the traditional circuit transmissions of PSTN. Under-listed are top best VoIP tools to use in 2020.
53. Skype
This is a telecommunications app software that focuses on video chat and voice calls over the internet between various devices and platforms. It is also an instant messaging service provider. Skype is widely used by tons of internet users, it is seen as the best free cross-platform video chat medium.
54. Messenger
Designed/developed by the social media giant, Facebook, Messenger is an instant messaging platform for everyone to use across various platforms. It is a standalone iOS and Android app, also available as an add-on in most web browsers.
55. Telegram
Telegram is a cloud-based IM & VoIP service that's developed by Telegram Messenger LLP, based in London, U.K. it is however founded by a Russian entrepreneur, Pavel Durov. The telegram service is available for everyone; compatible with the following Operating Systems; Android, iOS, Windows Phone, Windows NT, macOS, and Linux.
56. Viber
Here is another cross-platform IM & VoIP app software provided by a Japanese multinational company Rakuten. It is available as a freeware for use on Microsoft Windows PCs, macOS, Linux, Android smartphones, and iOS platforms. You must have a working telephone number to use Viber.
57. WhatsApp
It is unarguably the most used IM platform across various platforms. WhatsApp Messenger is owned by FaceBook and made available as a cross-platform freeware for sending instant messages and Voice over IP service. You can as well share media file, documents or your location via WhatsApp.
58. WeChat
This is the most popular IM service platform in China or even Asia as a continent. WeChat is a Chinese multi-purpose app operated by Tencent: it acts as a social media and also a mobile payment platform. Currently, WeChat boasts to have over 1 billion active monthly users.
59. Talky.io
Talky is a light-weighted and highly intuitive smart messaging platform that works in a very simple way. Simply choose a public display name or click on "Start a Chat" to create your Talky room. It is good for organizations, student uniosn, and stuffs of such nature.
Online resources and Internet Research Tools

These set of internets tools are great for big data and researches. They'll aid researches to dig out useful information from the internet. The information provided on these platforms are upvoted by its users, so you're provided with the most useful and relevant answer to your question or research.
60. Reddit
Founded on 23rd of June, 2005, this platform is a multi-purpose online resource center operating in America and also available for worldwide internet users via the web. Reddit is a social news aggregation, web content rating, and discussion website. Its members submit/post contents or ask questions on the site, which are then answered, upvoted or down-voted by other members.
61. Wikipedia
Wikipedia is a free encyclopedia, developed, edited, and managed by volunteers from different locations around the world. It is hosted by the Wikimedia Foundation. This is a reliable source to get any kind of information you need for a project topic as a student.
62. Quora
Quora is a giant forum for anyone that's willing to learn. It works like YaHoo answers (of then days) and has millions of daily internet users. With quora upvotes, you'll learn what knowledge to adopt and the ones to ignore in 2020.
Yahoo Answers is still a formidable option for project research and general questions. It is a good alternative to Quora.
63. Google translator
With this internet tool, you can translate any text from one language to another. It is among Google's free internet tools that instantly translate words, phrases or even web pages from a language to over 100 other languages.
64. Dictionary.com
This is the number one digital (online) dictionary for internet users around the world. It was acquired by Ask.com, an IAC company in 2008. You will find meaning to every word, slang, or acronym you come across online on dictionary.com.
65. britannica.com
Britannica.com is a British encyclopedia where you get to read about hundreds of thousands of objective articles, biographies, videos, quizzes, and images. All information on this platform is fact-checked.
66. Scribd
This is a digital, e-book, library, and audiobook service which you have to subscribe to gain access to the platforms. It includes one million titles and over 60 million documents on its publishing platform.
67. Slideshare
Owned by LinkedIn, SlideShare is a platform that hosts professional contents from various people. You'll find professional presentations, documents, infographics, and videos on this platform. LinkedIn SlideShare allows its users to upload documents or presentations privately or publicly in the following formats – PowerPoint, Word, PDF, or OpenDocument.
68. Udemy
Udemy is one of the most popular online resource platforms where you will gain access to lots of webmaster courses. It is basically an online learning platform targeted for professional adults. Udemy makes use of contents from online content creators to sell for profit.
69. Coursera
Similar to Udemy, Coursera is an online learning platform that's created by Stanford professors Daphne Koller and Andrew Ng. It provides its users with sources, specializations, and degrees. Coursera is one of the trusted places to enroll for intensive online learning.
70. Linkedin
LinkedIn is a trusted business and employment-oriented service that's operating mainly as a website, while still available as mobile apps for all mobile devices. Its main uses is for professional purposes which includes – employers listing jobs offers and job seekers uploading their CVs to be employed.
71. edX
edX is a superb free online courses provider. It hosts/provides various university-level courses on its platform in a variety of disciplines to online learners' worldwide. You'll get some edX courses at no cost at all. This is one of the best reliable internet tools for online learners to increase their knowledge in 2020 and beyond.
Intranet Tools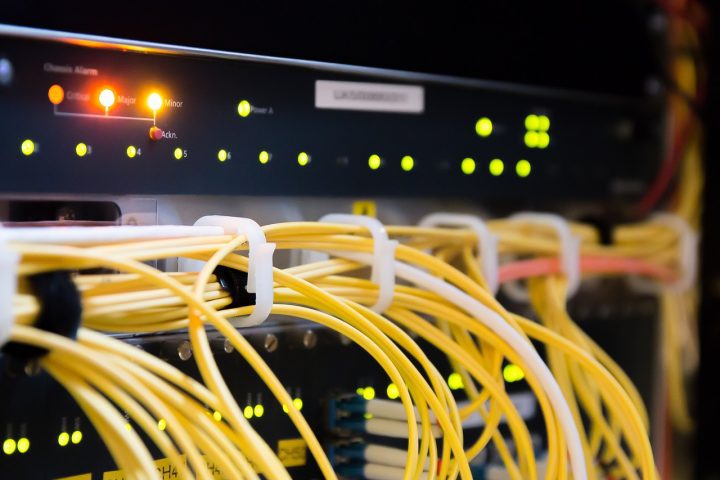 An intranet is simply an internal network that's accessible only to authorized persons in an organization or company. Below are the best intranet tools to use in 2020 and beyond.
72. Bitrix24
This is a freemium social enterprise platform; free for small business while big businesses may have to pay a fee. It is a joint workspace to handle many aspects of daily operations in a business organization. Bitrix24 is available across all platforms with an intuitive interface for server and workstations.
73. Slack
Actually, this is an acronym for "Searchable Log of All Conversation and Knowledge" but many do not know this. Slack is well-known among most internet users, it is a cloud-based collaboration tool instituted by Stewart Butterfield.
74. Asana
Asana is a cross-platform application software intended to help teams organize, track, and manage their work. It simplifies team-based work management. With Asana, team members can easily organize and plan workflows, projects, etc. in order to keep the team's work on schedule.
75. BuddyPress
BuddyPress is an open-source social networking software package and as such has so many features. It can be used to set up an intranet for businesses. BuddyPress is maintained by Automattic. You'll have to install this to a local server to serve as an intranet. This is one of the great intranet tools to use, even in 2020.
76. BlogIn
Not really free per se, but it's a tool that allows people to exchange internal news and knowledge in order to boost the team's collaboration and improve their overall communication level.
77. Trello
This is a web-based project management app software. Trello helps you to bring your team together for projects, meetings, etc. It lets you plan inline with your co-teammates almost with over 100 app integration and accessible from any device/platform.
78. Skype for Business
Skype for Business is an instant messaging service that's used with Skype for Business server. It is purely an enterprise software from Microsoft. This tool is cost-effective, plus, it has collaborative tools for effective management of businesses of all sizes.
79. Quaive
Provide your groups of staff with this social intranet tool for more productivity and improved team spirit. Through Quaive, you will be able to provide your workers or team members the information needed for certain tasks to be done. It works on all devices (Mobile, tablet, laptop, desktop).
80. Join.me
It is a free screen sharing tool. Online meetings and team collaboration seem faster and much easier when you use join.me. This tool has so many features and supports a lot of integration functions.
81. Communifire
If your previous intranet has been misbehaving or faulty, it's time to replace it with Communifire. This intranet tool is 100% useful, 100% customizable. Communifire is an intranet software for smart firms and businesses.
82. Campfire
Start up a business group chat, share files, and do more with the Campfire intranet solution. It is very easy to use with an intuitive interface. Campfire is web-based and it is provided by 37signals.
83. Twiki
TWiki is a leading open source enterprise wiki and Web app currently being used by over 50,000 small businesses and millions of other users. It is typically used for running collaborations or as document management system, knowledge base, or even team portal.
84. PBworks
This tool will track changes and notify every member of the team. It is a commercial real-time editing system for private business.
85. Podio
This is one of the cloud-based collaboration tools for organizing team business processes, share useful information/data, and contents in a project management workspace. It further allows for streamlining and synchronizing team's workflow.
86. BloomFire
BloomFire is an excellent and smart collaborative sharing platform to convert personal knowledge into a working company data. It greatly helps in increasing productivity in a team.
Remote Access Tools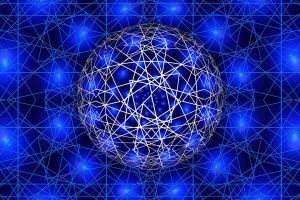 These type of internet tools lets one access other people's computer system remotely. With any of these remote access tools (free and paid), you can gain access into another computer through a server port.
87. TeamViewer
This is one of the most popular/used remote access software. It is available for Mac and Windows OS computers. With the TeamViewer software app, you could connect to remote computers, offer support remotely, or even tutor someone on some computer tips. Also, this software is good for web conferencing or file transfer between computers.
The AnyDesk remote access software allows you to work or access other computers virtually from any location. It simplifies remote access to PCs running the host app. This app is available for macOS, Windows, Linux, and FreeBSD.
89. Supremo
Supremo is an outgoing simple solution for remote desktop access, control, and support. It grants you access to other remote computers. This tool supports USilio IT Management Console, plus, it is fully UAC-compatible.
90. Splashtop
This a remote-desktop software and support software solution, operated by Splashtop Inc. The software app allows its end users to connect and control computers remotely from various devices/platforms.
91. Ammyy Admin
Ammyy Admin is a popular zero-config remote desktop software. It is readily available for MacOS and Windows computer systems. This is one of the best remote access tools to use to host webinars, quick meetings with co-workers or employees.
92. WebEx Meetings
Remote access becomes easier and seamless with Cisco Webex Meetings. The screen sharing feature is much easier and better. WebEx Meetings is available across all platforms but you may have to buy a plan to get access to this tool fully.
93. LogMeIn
LogMeIn is a cloud-based remote access app that grants administrators full control to remote computers. This tool is reliable and available for use on PC and for IT/Server administrators.
94. UltraVNC
An open-source remote access desktop software for Windows PC users. It utilizes VNC protocol to access another computer on a host network connection. UltraVNC is written in C, C++, and Java. MacOS users cannot use this tool as there are many alternatives for UltraVNC for MAC.
95. Mikogo
Mikogo is a cross-platform desktop sharing software app. Great for web conferencing or remote support. This tool is operated by Snapview GmbH. Mikogo is available for Windows, Mac OS X, Linux, iOS and Android. So, you can remotely access computers from any of your devices.
Other internet tools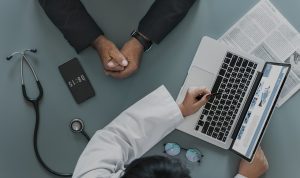 Here are some more options for Top Best Internet Tools to Succeed in 2020 and Beyond. They range from research tools, social platforms and sundry.
96. Fiverr
Fiverr is one of the best marketplaces to get trusted freelancers for your project. It hosts more than 4 million active professionals and experts in various categories.
Getting ready to begin a business or startup by 2020? You can rely on Fiverr to get the professionals for your next project. Also, skillful freelancers can make money online with Fiverr and/or other Fiverr alternatives.
Simply, Ask.fm is an interesting platform to gain and share knowledge. It is an incentivized and decentralized Question & Answers (Q&A) social network with millions of daily users.
You can register, ask any question and get up to thousands of people to give you different/similar answers to that question. It is a place you get quality/verified answers and equally contribute the little knowledge you have.
98. Google Search (or Other search engines)
Everyone already knows about Google Search. Not only is it a popular web search engine, but it is a useful internet tool that will never leave the trend. Currently, you can even get to see the job offers close to you by typing "Jobs near me" on the Google Search bar.
Other top search engines to consider for your online searches in 2020 is Bing, Ask.com, and Yandex.
99. paperrater.com
This is an online paper checker/rater. It is very effective for students who wishes to crosscheck their papers before submitting them. Paper Rater is totally free and accessible from any platform or device. However, there is a premium version of this tool.
100. WordPress (WP) (or other blog publishing tools)
WordPress.com is a Content Management System or what most people call it "blogging platform". It is managed/owned by Automattic. This is an open-source web-based app to create free websites or blogs and take your business/startup online in order to reach out to more clients/customers.
Other top blog publishing websites to use in 2020 is: Weebly, Blogger, SquareSpace, Wix, Tumblr, Livejournal, and Medium.
Bonus: Twitter
This is an American social networking and news platform to read instant news and tweets from other users. Every post, information, and even media shared on this platform are referred to as "tweets". Twitter also allows its users to send Direct Messages to each other for private discussions.
Got other better internet tool that isn't listed in this page?  Please let us know about them and other top notched internet tools in the comments section below.