In today's modern world, ignoring online marketing is like opening a business and not telling anyone about it. If you do not have an online presence for your business these days, then you will be left far behind. The need for digital marketing is on the rise and every day you will see a new digital marketing agency cropping up.
Opening a digital marketing agency is a great opportunity, but making it successful is a huge challenge. You can buy a workplace and hire a team, but running things smoothly and managing clients can be tough. It requires a lot of effort and determination and it can take some time.
If you are thinking of starting a professional digital marketing agency or have just started a new one, you will need to make sure that it has all the must-have qualities of a good digital marketing agency. Let's have a look at a few of the top qualities that all good digital marketing agencies should possess.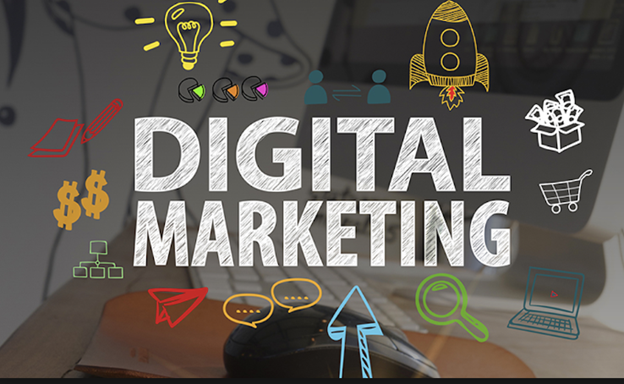 An Attractive Website
If you are selling digital marketing services, having a kick-ass website can do wonders for you. If you do not have a good website to show to your potential clients, how will you be able to convince them to hire your services! So you need to ensure that your website is modern and engaging and easy to use.
You should also practice the best SEO techniques to make sure that your website is easy to find and ranks high in the SERP. The key to creating an efficient website is to focus on the user interface. You need to make sure that your website is easy to navigate through and that your visitors can find the information they are looking for, easily.
Expertise in Using Tools
When it comes to digital marketing, an agency equipped with the right tools will always have that competitive edge over other agencies. So, you need to be equipped with the right digital marketing tools and also, must have the expertise to use them well.
You should have people in your agency who have hands-on experience with project management tools, SEO tools, inbound marketing tools, analytical tools, CRM tools as well as email marketing tools.
These tools include Google Analytics, Moz, Hubspot, Sproutsocial, Mailchimp and Salesforce. Also, you should know when to use these tools and when to ignore them. Having the tools is one thing, but knowing the art of using them is something your employees will have to master.
Outsourcing to Specialized Agencies
Not all agencies have the resources to work on all domains of digital marketing. Some agencies only have a limited number of resources and things can get difficult for them. In such a scenario, agencies must hire a service provider who offers specialized services in one domain.
For example, if a digital marketing agency is focused on PPC and social media services but they do not have enough resources to provide SEO, they can always hire an SEO reseller to provide quality SEO services to their clients. This not only helps you to offer your clients high-quality services but it also saves you face and money.
Niche Focused
Opening a digital marketing agency is not a bad idea, but if you want it to succeed, you will have to pick a niche and stay focused on it. Agencies that provide digital marketing services for specific niches attract more clients.
The reason behind that is that people like to go to an agency that has expertise in their domain. So whether it is the food industry, sports industry or health industry, you need to pick one and make your agency an expert in it.
Specializing in one niche does not necessarily mean that you cannot provide your services to other niches. You can still provide your services to all niches; it is just better to be associated with one of them.
A Strong Team
When you are running a digital marketing agency, you are not selling a product. In fact, you are selling a service, which relies completely on your team. Whatever you will be selling, its quality will depend on the work your team will be doing.
So you need to make sure that you are hiring people you can rely on. Especially when you are starting a new digital marketing agency, it is important for you to bring a few people on board who have significant experience in the field.
Also, you should not hesitate to show off your team on your website. You should mention their achievements and let your clients know what you have to offer.
Care about Your Clients
Any digital marketing agency that does not care about its clients and only cares about the profits will not succeed or run for too long. Digital marketing is a field where you can achieve the best results for your clients only when you care about them. Be it your highest paying client or the lowest paying client, you need to embrace their business as your own and you need to put equal efforts in their marketing.
If you are ever faced with a conflicting choice, put yourself in your clients' shoes and then make the decision. The more you care about your clients the better results you will be able to produce.
Wrapping it Up:
These are the 6 must-have qualities of a good digital marketing agency. Although there are other top qualities that improve digital marketing in several ways, these 6 should be possed by every modern digital marketing company. Do you know of other good qualities that weren't covered in this post? Share them with us in the comment box below.