This post is obsolete. Read our new post on Top 8 Online Shopping Sites in Nigeria instead.
You want to  buy stuff from the internet (shop online From Nigeria)? or place free classified Ads as a Nigerian ? Look at this trusted websites Below they will help you get your business , sales item, adverts and goods known and delivered to the public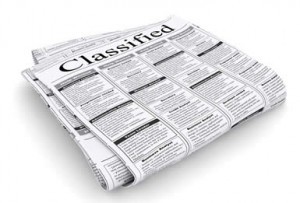 For the vast global majority  Epay.com is popular as well as amazon.com but since this giant companies restrict or gives  limited access to Nigerians (and some other countries)   they no longer serve as the generally accepted option for it's massive Populace .
While this list is not limited to Nigerians alone as most of this sites can be used by anyone but they have several competitive payment options that makes it comfortable for Nigerians. The comfortable payment options that comes with the under-listed sites includes and not limited to
Atm card & Bank transfer
E-wallet & Online Transfer
Nigerian Master Card  & Credit Cards
Direct Bank Deposit etc.
I will be listing some trusted and popular ones  while you add yours as the list continues
1. http://www.tradestable.com.ng/    =>> Trades table
2.   http://www.google.com.ng/local/trader =>> Google trader
3. http://dealfish.com.ng/   ==> Deal Fish
4. http://www.aliexpress.com/  ==> Alibaba Express (foreign but accepts Nigerian Cards)
5. http://www.kasuwa.com/   ==>> Kasuwa
6. http://dealdey.com/  ==>> Deal Dey
7. http://www.nairalist.com/  ==> Nairalist
8. http://chrisvicmall.com/ ==>> Chris vicmall (New to the fold)
9. http://www.nairaoffer.com/ ==> Naira Offer ( A sort of fivrr.com)
10. http://www.wippypick.com/ ==>> Wippy Pick
11. http://www.walahi.com/
12. http://www.halanow.com/
13. http://www.olx.com.ng/   ==>> Olx
14. http://second.com.ng/
15. http://www.demandfinder.com/
16. http://www.jumia.com/   ===> Jumai
You can easily populate this list by adding other trusted sites  via the comments
Update! April 2015 – This post was written far back in 2013 when this blog was still new in the picture, kindly note that this list is now very much obsolete and doesn't represent a kind of recommendation from us.
We will notify you about our opinion about Nigerian E-commerce (online shopping) websites and companies and list of the best and legitimate ones among them once we make a post on that.