The amazing thing about Google Adsense account getting disabled is that most times, you only receive the warning after the account has been disabled. And at this stage its literally too late to do anything but to appeal which most times, gets denied. This has even made most bloggers not to "Put Earnings on Holds" anymore because the Google webmaster are highly erratic and not only that most times, you violate the Adsense policies without even knowing it. This happens because no body bothers to read the policies anymore. They just assume they know it. While a few who read it, has keep their accounts for over 10 years and still counting.
So here are Five Known Reasons(Unknown to Most people) That Could Get Your Google Adsense Account Disabled
Well if you want to use adsense on your blog paying for your traffic is not an option. And if you are anyway involved in this its best to stop. Something you should know is that, sometimes, your account might not be disabled until after a while. So instead of thinking you are getting away with paid traffic, its better to stop.
Yes you did, the other time you got tempted and you decided to try it out. You might have been lucky not to have gotten the hammer, maybe next time wouldn't be the same. So its best to stay away from click fraud. Now sometimes it may be a visitor or an angry competitor that clicks the ads(which never happens by the way) so its best you know how to prevent click fraud by using Anti-click fraud to stop/avoid getting banned from Google
Your Traffic Increases Unreasonably
You know, its ok for your traffic to increase from 5k daily view to 10k daily views or more. But its just plain suspicious to increase fron 5k to 150k daily page views in a dramatically short period of time. Obviously something is fishy and you would get the "your account pose threat to publisher" message if you have adsense on such a site.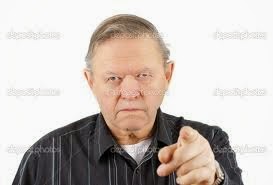 Tips: Get Your Google Adsense Account Approved Immediately
You Put Adsense A site That is under construction
A friend of mine recently lost his account to this. He was designing a website for a company and decided to splash his ads there probably to grace the design. After a few days he noticed that his account was disabled. He was furious, but later he checked his email only to find out he notified that the website he was constructing was in violation and he should remove it, but then it was too little too late to correct it
You Put Adsense in An Area That Encourages Clicking On Your Blog
This is a big no. Clicks on Ads should come naturally, even though your main aim of blogging is to make money from it, you shouldn't try to be dubious about it. Putting adsense code in frames or pop up, writing things to make people click, putting it next to images or any other thing that gets your sites content confused could attract a banned to you.
5 Tips To Follow and Never Get A Banned
Use Analytic to Monitor Ads performance and report any unusual increase in click from a particular source to google webmaster team
Install Anti-Click Fraud Which Monitors and records click IPs so you can use it to report in case it arises
Never Use 18+ rated Words In Your Post
Never Advocate for clicks or promote it in emails or bulk mailing
Keep The Ads on a page to a reasonable amont
Now Your Turn
If you have ever gotten disabled before, it sucks. Use to comment box to share your experience and other useful tips