Have you ever wanted to spoof your iPhone's location? Actually, changing iPhone or iPad location is difficult due to the iOS system's severe constraints, and the typical solution is to jailbreak your iPhone. AimerLab MobiGo is a utility software that can change the location of an iPhone without requiring a jailbreak.
It also allows you to imitate GPS movement with a customizable route. All location-based apps, including Pokemon Go, are compatible with AimerLab MobiGo. Now, let's take a closer look at this invaluable tool.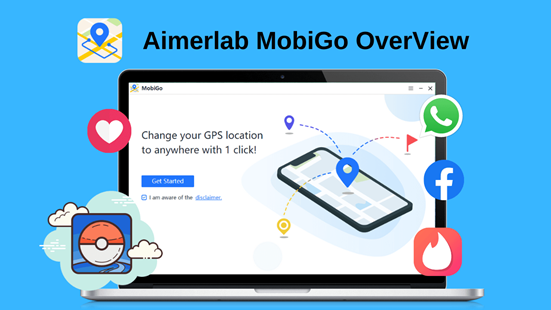 AimerLab MobiGo Key Features
Change location with only one click: Move your iPhone's GPS location to any desired area instantly.

Use joystick control: With MobiGo's joystick capability, you may change the direction to get exactly where you want to be.

Import and simulate GPX track: You may quickly simulate the route detailed in the GPX file by importing it from your PC.

Cooldown timer: To prevent becoming soft-banned in Pokémon GO after changing location, it is advised to wait until the countdown is through before acting in-game.

Realistic mode: After enabling this mode, the moving speed will randomly fluctuate by 30% every 5 seconds.

Customized speed: you can simulate movement from 3.6 to 36 km/h while walking, cycling, or driving.

Multi-Device control: As many as 5 iOS devices' GPS positions can be changed simultaneously.

Add a location to your favorites: You can select your favorite locations and add them to a list of your personal favorites.  


Historical records: Access to a long list of historical records is one of the prominent features of the AimerLab MobiGo app. 

AimerLab MobiGo Modes
AimerLab MobiGo provides its users with three teleport modes:
Teleport Mode

: Your

GPS position

will automatically change to the chosen place.

One-Stop Mode: MobiGo lets you simulate a route between two points, and it will automatically choose a genuine path to take between the start and endpoints.

Multi-Stop Mode: The "multi-stop mode" is for you if you wish to visit multiple locations along a path. We advise you to select the locations along an actual journey so the game developer won't suspect you are cheating.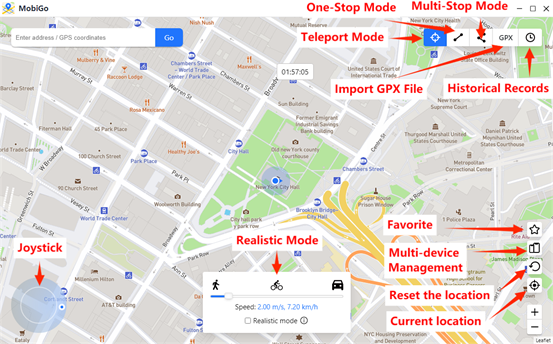 Who Needs AimerLab MobiGo to Fake their Location?
The answer to that question is going to depend wholly on your day-to-day tasks, and the role you play.
Programmers: It's important for programmers to test their software programs. To achieve this, they can examine their programs and transcend regional barriers.

Game players: Game lovers frequently relocate to other nations in order to play games like Pokemon Go that are unavailable in some locales. With this issue, the AimeriLab MobiGo location changer can be useful.

Movie or drama fans

: Those who

enjoy video-watching

will be able to do so even if they are not in the country where the film or TV is set!
Social media users: Social media users try to trick their pals into thinking they are away or traveling. AimerLab MobiGo software can be useful if you enjoy social networking.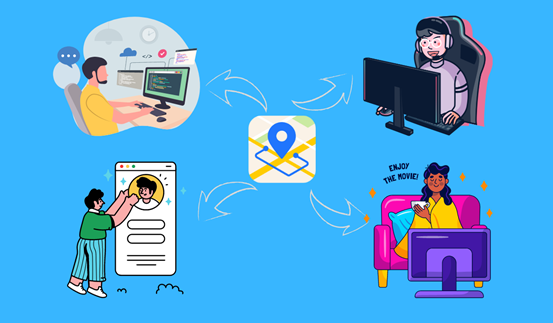 What Apps are Supported by AimerLab MobiGo?
Location-based apps have become a major part of cell phones in recent years. AimerLab MobiGo can fake iPhone GPS location without a jailbreak. This utility works with all the latest popular location-based apps. You may fake the location on an iPhone using these apps:
| | |
| --- | --- |
| Games | Pokémon GO, Minecraft Earth, Ingress Prime, Jurassic World, Wizards Unite, Geocaching, The Witcher, Orna, etc |
| Social Apps | Twitter, Facebook, Instagram, WhatsApp, Snapchat, etc |
| Dating Apps | Tinder, Bumble, Hinge, Grindr, etc |
| Real-time Tracking Apps | Find My iPhone, Life360, etc |
| Navigation Apps | Google Maps, Gaode Map, etc |
AimerLab MobiGo System Requirements
Your system must meet these basic requirements to be able to run AimerLab MobiGo software reliably and efficiently:
Supported OS: Win 11/10/8.1/8/7 (for Windows) and Mac OS X 10.13,10.14, 10.15, and later (for Mac).

Supported iOS: All versions and devices (for all the latest iOS 16 devices, you must turn on the developer mode first)
AimerLab MobiGo Cost and Pricing
You can test AimerLab MobiGo location changer for free if you're interested. This tool lets you use the teleport mode three times and the one-stop/multi-stop mode only once.
It also provides users with a variety of membership plans that allow them to access additional services such as historical recordings, unlimited two-spot, and multi-spot modes. Their pricing plans include:
1-month Plan – $9.95

1-Quarter Plan – 19.95

1-Year Plan – $39.95

Lifetime Plan (Bestseller) – $59.95
How to Fake GPS Location on your iPhone? (AimerLab MobiGo User Guide)
Wondering how to use AimerLab MobiGo to spoof your GPS location on an iOS device without jailbreak? Just follow the simple steps outlined below:
Step 1: To get started, you should download, install, and open AimerLab MobiGo location changer on your computer.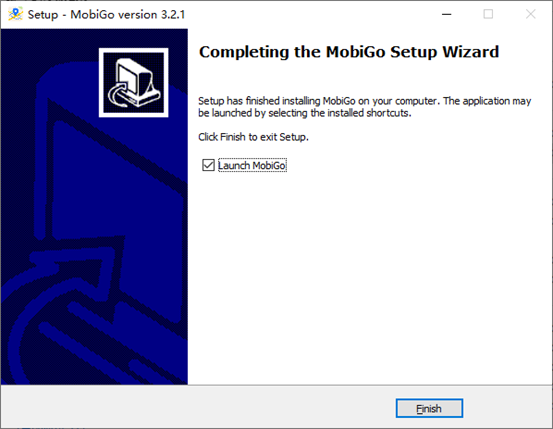 Step 2: Connect your iPhone or iPad to your PC with a USB wire. To continue, unlock your device and press the "Enter" button.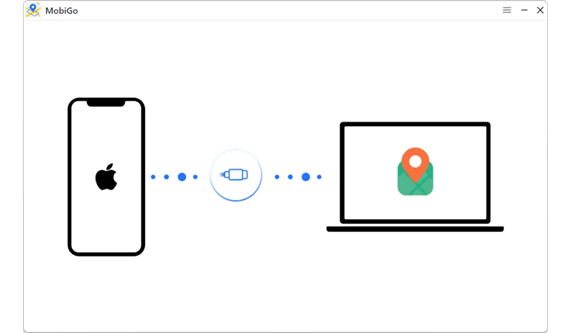 Step 3: Choose one teleport mode, enter your desired address or GPS coordinate in the search bar, then click the "Move here" button. You may make the simulation more realistic by adjusting the speed and the way it stops.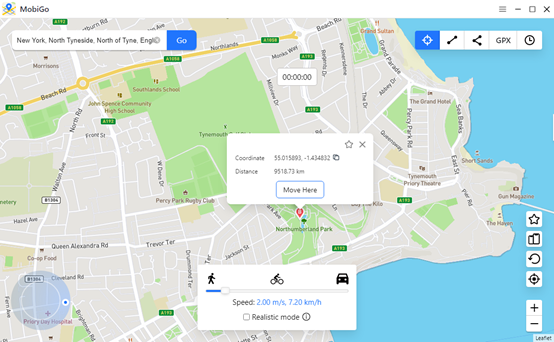 Step 4: Open your iPhone or iPad device to check and confirm whether your current location is changed or not.
AimerLab MobiGo Pros & Cons
Pros:

Changing iPhone GPS location in seconds with only 1 click.

Compatible with All iOS versions and devices, including the latest iOS 16 and iPhone 14.

Safer and more effective than utilizing a VPN to change your GPS location.
Cons:

MobiGo is exclusively available for iOS devices, it's not available for Android at this time.
The software is for PC or Mac, so your iPhone or iPad must stay connected to your computer.
In order to change GPS location on iOS 16, you must turn on the developer mode.
Conclusion
After reading this post, you would agree that AimerLab MobiGo is one of the most effective location faker software in 2022. It not only provides a quick and easy method to fake your GPS location, but it also gives users the option to customize teleport routes and speed.
Overall, The app is dependable and user-friendly, so you can easily use AimerLab MobiGo location changer. In any event, you are welcome to try out this location spoofing tool on your own by downloading the free version and installing it.