NTO GPS Car Tracking device lets you track, control and monitor all kinds of vehicles with ease. It comes with a SIM Card slot and built-in battery to serve as an extra layer for recovering your vehicles in case of theft.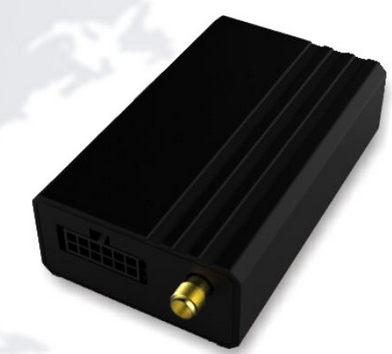 NTO GPS car tracker does not only come with a hardware that's highly scalable, but its equipped with proper cabling and advanced software features.
I got and helped install one for a friend recently, and thought it wise to come up with this post on seeing how many things one can do with it.
Why a Car Tracker?
Tracking and surveillance devices have been in existence for so long and comes in various forms. There are good reasons one might want to add a tracking device to his road vehicle, fleets, truck and/or other automobiles.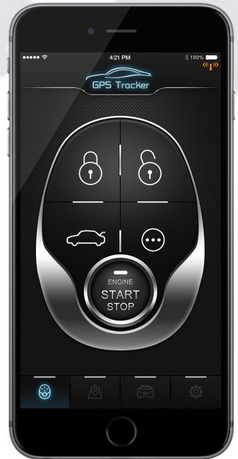 Chief among these reasons bothers on security and safety. Most automobile trackers lets you monitor speed, location, power failure and lots more.
With a modern car tracker, you can control lots of vehicle functions remotely. Functions such as fuel management, fleet management, distance Calculation and speed control can be done remotely.
Above all, car tracking devices helps in speedy recovery of stolen vehicles as you can easily cut the gas supply remotely, turn on emergency alarm, track the vehicle location or completely lock the car's ignition system remotely.
It well complements the built-in security mechanism in modern vehicles.
NTO GPS Car Tracker Features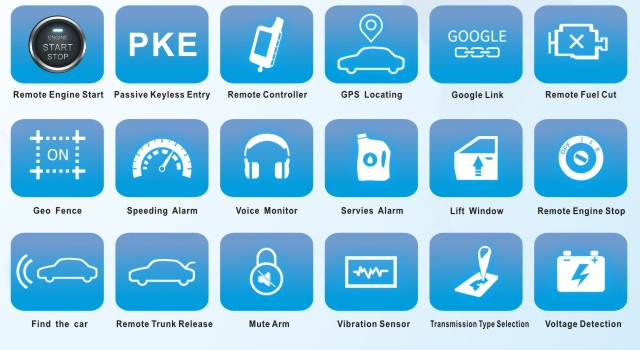 This copy we bought for the installation guide is black, comes with a SIM-card slot, GPS/GSM Antenna, Wires, Relay, Microphone  and  250mAh battery.
The functions can be activated via SMS, DTMF, and/or GPRS commands. The default operation password for this copy is 8888#. It must be changed to a new one after the activation.
The features and functions includes and not limited to:-
Smart phone apps control.
Fleet management platform.
GPS system and precise location tracking.
Vibration alarm.
Geo-Fences.
SOS.
LED Indicator.
Emergency monitor.
Remote fuel control.
Power failure alarm.
Over speed management.
Vehicle maintenance alarm.
How to Install a Vehicle Tracker
This section is created to guide you on how to install a vehicle tracker by yourself or with the help of an Auto-electrician.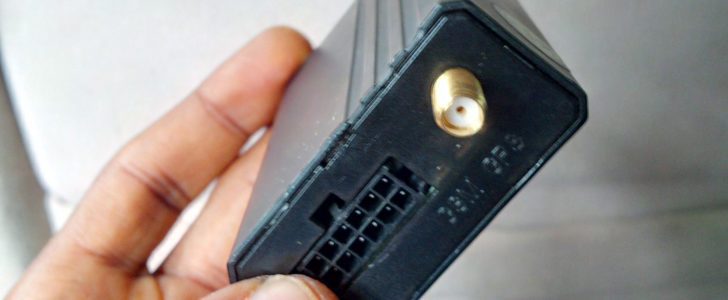 It is a straight-forward guide, and at such can be handled by anyone with a strong technical background and good technical know-how on screwing and/or UN-screwing nuts.
This tutorial can be used for NTO GPS/GPRS devices and/or any other car tracking devices that comes with a built-in battery.
N/B: You can buy NTO GPS car tracking device wholesale from Alibaba or retail from Aliexpress online shopping mall.
Step 1
UN-box and prepare the device:  This is the first step in getting your car tracking device setup correctly. Remove the device from the packaging and unseal the various wraps and connecting cables.
Step 2
Install Sim card and Battery: This part is quite easy to complete. All you need do here is
Open the frond cover and pull out the PCBA board.
Insert the SIM card to the SIM slot (all GSM network SIMs is supported).
Plug the battery to the socket.
Put the PCBA board and frond cover back.
N/B: It is advised that you leave the button to power off mode while installing and unloading the SIM card.
Step 3: Open the vehicle's cover plate as shown below, and follow after the detailed circuit instructions.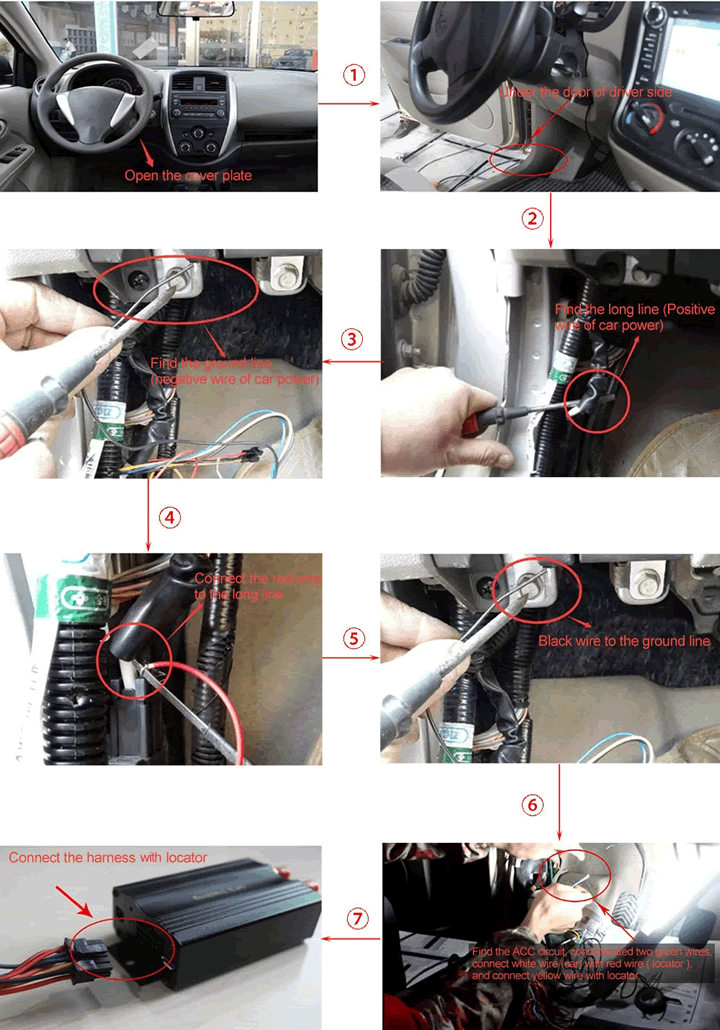 Step 4: Turn on the device, and monitor the led indicator to make sure that everything is working as described in the user's manual.
Step 5: Screw back the loosened points appropriately and install the mobile app on your preferred device.
 NTO GPS Application: How to track & Monitor your Car via PC or Mobile
Assuming that the gps tracker was installed correctly, this section is meant to guide you on how to track/monitor your vehicle via USSD codes (feature phones), smart phone app and/or PC browser.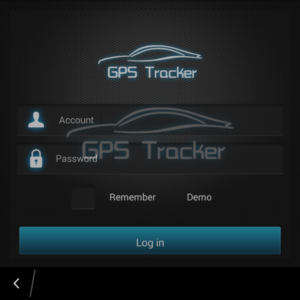 You are required to sign up for an account with NTO GPS monitoring server before first use. You can do this from the English version of their website (http://www.ntogps.com/DefaultEn.aspx) or via the smart phone app's interface.
Once an account is created, you can add as many vehicles as possible and track them with PC, mobile app and/or USSD codes.
Tracking via a Personal Computer (PC)
Tracking via PC is done by visiting the NTO GPS car tracker's tracking system at http://www.ntogps.com. Once the page is opened, fill-in the form with your email address and password.
Click the login button and select the car you'll like to monitor from the left side-bar. You can add one from the options, if it is your first time of logging in to the web app.
Fleet management, car history and precision monitoring is best done with the PC browser app.
Tracking via the Smart Phone App
This is possible for Android, iOS and Blackberry 10 users. Simply search for "NTOGPS" in the app store to install or manually download the raw installation file (.apk) from their tracking platform.
Launch the app after installation.
Enter email address/password to login.
Click on the car's icon to add a vehicle and numbers to contact for; when it gets stolen or falls to a wrong hand, emergency and alerts.
Save and play around the other buttons to familiarize yourself with the app's functions.
Tracking via USSD Code
This method of monitoring can come in handy for those in rural areas or areas with poor GPRS connectivity. All you need do is enter some set of commands + (plus) the default system password or the password you set.
Eg. Sending 8888#08# as an SMS to the phone number on the GPS car tracker is going to return the vehicle's location (correct to 5m) to you.
Other codes and USSD instruction is contained in the device user's manual.
In Conclusion:
Although, we'd prefer a built-in battery with higher capacity than the installed 250mAH, we must affirm that the tech heads at Nengtong did a good job here. The device worked fine with the built-in battery, and other features we tested were amazing for the price.
We strongly believe that this tutorial will help you install NTO GPS car tracker or any other vehicle tracking device with similar spec and features.
Do not fail to get in touch (via comments), if you encounter any problems or would like to know more about vehicles and tracking devices.