For a business to thrive in these modern times, automation is necessary. Through automating various tasks, employees would have more time to focus on other important tasks. A budgeting software solution is very important for every small business: It helps the accounting department to effectively manage the organization's finances and financial activities.
A good budgeting software is such that comes with several features and built-in tools that help to finance professionals carry out various accounting and financial tasks. Apparently, most of these software apps (if not all) support automation for repetitive tasks. They are cloud-based and accessible from any device – mobile phones and computer systems.
The 10 Best Business Budgeting Software and Solutions for Small Businesses
Here are the 10 best business budgeting software for small businesses. Although this article focuses on business budgeting solutions for small businesses, it is important to note that the software apps/solutions listed here are also suitable for big businesses and large enterprises.

Yes, QuickBooks still tops the list of the best business software solutions for accounting and budgeting tasks. QuickBooks is accessible on any device, and it has different versions. It is an ideal option for small businesses, thanks to its intuitiveness, depth features, flexibility, and extensive support for 3rd-party integrations.
QuickBooks is designed for all businesses and all users; the interface is simple to understand and navigate. The QuickBooks software offer on-premises accounting and budgeting applications, as well as cloud-based solutions. Using QuickBooks applications, small businesses can conveniently receive payments, manage their finances, and get insights for making budgeting decisions.

Centage is a business budgeting software solution for all kinds of businesses, regardless of the size and sector. It is an all-in-one budgeting solution featuring a bunch of useful tools for financial reporting, forecasting, and many other business finance management tasks. With Centage, your business may never need an additional account or budgeting software solution.
Generally, the centage software offers business planning, forecasting, and budgeting solutions. It is easy to set up, easy to use and supports seamless collaboration. The reporting and analytics tools provide detailed information that helps to make intelligent business finance decisions or predictions.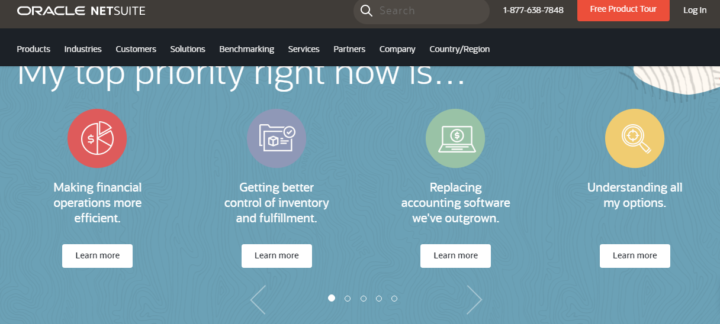 NetSuite by Oracle is a reliable accounting software packed with a ton of features. In addition, NetSuite offers cloud ERP solutions for small businesses. It is a comprehensive business solution for handling all accounting and financial tasks. Oracle NetSuite integrates with several other business software apps for more functionality.
One of the impressive features of this software is the simplified interface. Whether you're an eCommerce business or operating in any industry, NetSuite is designed for all businesses. Interestingly, it also works perfectly for enterprises. You can reach out to the support at any time for assistance – they respond swiftly.

The Scoro budgeting app is designed with small businesses in mind. It comes with budgeting and business management tools. Scoro budgeting software supports intelligent forecasting, along with intuitive tools for obtaining useful financial reports & analyses. Furthermore, this software solution allows unlimited project budgets and offers a financial KPI dashboard for tracking various activities.
With Scoro budgeting software, invoices and professional services automation are a breeze. Basically, Scoro is more than just a business budgeting software as it provides a lot of tools for managing your entire business operations.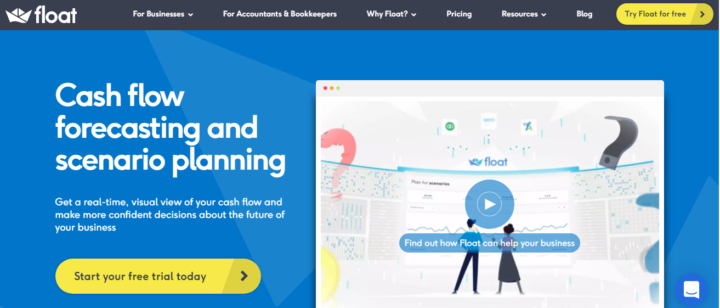 Here's a unique software solution for small businesses looking for an ideal budgeting solution. Float does not only offer business budgeting solutions, it also offers tools for intelligent forecasting and planning. The Float app can integrate with popular enterprise solutions such as QuickBooks, Xero, and Free Agent.
Actually, Float serves best as a software solution to complement your business accounting app. It provides a real-time, visual view of cash flows, as well as provide various useful information that helps you make favorable decisions.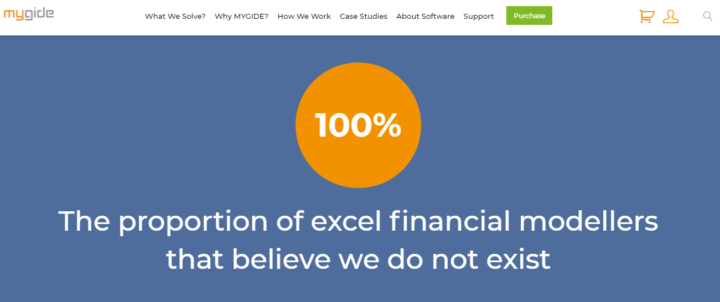 MYGIDE is quite new in the space; regardless, it is really a good all-in-one business solution for small businesses. This software tool supports data integration, consolidation, predictive analysis, budgeting, forecasting, and corporate reporting. Simply put, the MYGIDE app lets organizations combine and manage various day-to-day business tasks from a single dashboard. Furthermore, the app is easy to use, thanks to the easy-to-understand interface.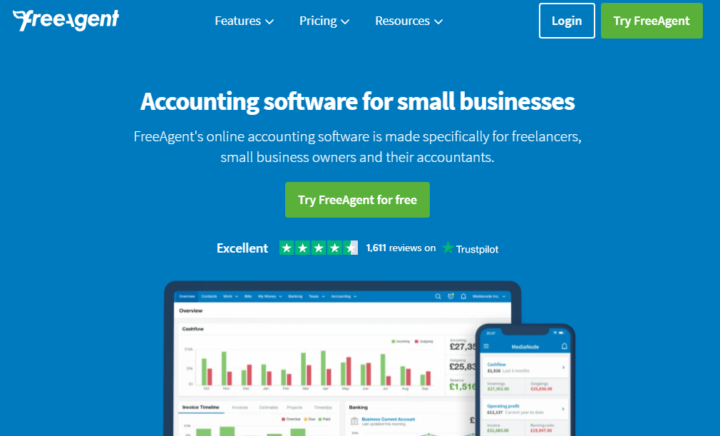 Arguably, you may have heard about FreeAgent. Yes, the app is a comprehensive business accounting solution for everyone. It is designed for both small and big organizations. The FreeAgent software app runs through the cloud and is accessible across devices. It features a clear-cut interface, as well as supports several tools that help for automating various business tasks.
FreeAgent makes payments and invoices much easier, as well as supports integration with other software apps for more functionality. This software is always considered a head-on alternative to QuickBooks and Xero. The pricing is considerate, which makes it ideal for SMEs.
8. Sage 50cloud

Sage 50cloud is a new entry; however, it provides a set of accountancy and payroll products. These products are developed by Sage Group and they are essential for small and medium enterprises. The Sage 50cloud suite is available in various regions and offers different features.
As a feature-rich business solution, Sage 50cloud competes with FreshBooks, Xero, and other notable business accounting solutions. It is easy to use, and the pricing depends on your business needs.
Maxiplan Rapidstart is a distinctive business budgeting software with so many features to offer. It provides you with tools to effectively manage your complex spreadsheets, as well as support various collaboration tools. This software solution is surprisingly more affordable than most popular alternatives, and yet offers almost the same set of tools.
With Maxiplan Rapidstart, it is easy to automate budgeting and forecasting tasks to suit your business needs. The app also comes with advanced, flexible reporting tools, and works very fast while carrying out various operations.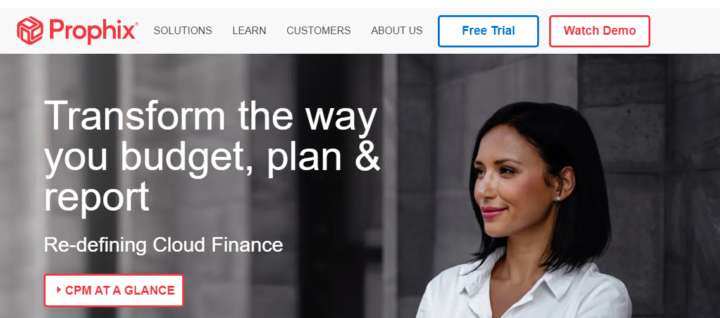 Prophix is a budgeting software solution that changes how you manage and handle your business financial tasks. More so, the app supports forecasting, planning, and reporting. It is simply a business solution for corporate performance management. Interestingly, Prophix includes a number of built-in tools for managing different resources to thrive in any business.
Cash flow planning, personnel planning, and many more are among the functions of this app. Prophix runs through the cloud, and so, it is accessible across devices and systems. The collaboration features come in handy in many ways to enable professional accountants to communicate effectively.
Summary
These are the top best business budgeting software solutions for small businesses; notwithstanding, there are quite others out there, too. Using either of these solutions can help to thrive your small business and put you ahead of your competitors.