As iTunes keep dying off gradually, users of iOS and iPadOS Devices are constantly looking out for better alternatives to the app. No doubt, iTunes used to be the one-stop solution for managing files that are saved on an iPhone. It provided a couple of handy features, but now, it's gone and dead.
Every iPhone user knows it's not so easy to access and manage files saved on an iOS iPadOS device; hence, the need to have a reliable iPhone Manager software becomes a necessity. Using an iPhone Manager software, you can virtually access all the files and folders on your iPhone, back them up, or transfer them to another device. Interestingly, some advanced iPhone manager apps come with many extensive features that grant you unlimited access to your iPhone files and data.
While there are now a bunch of iPhone Manager software solutions available to iOS iPadOS device users, not all of them are worth their pricing or seem the best Apple's iTunes alternative. Here, I'm going to review the DearMob iPhone Manager; it really provides a lot of features and flaunts an intuitive user interface.
DearMob iPhone Manager Overview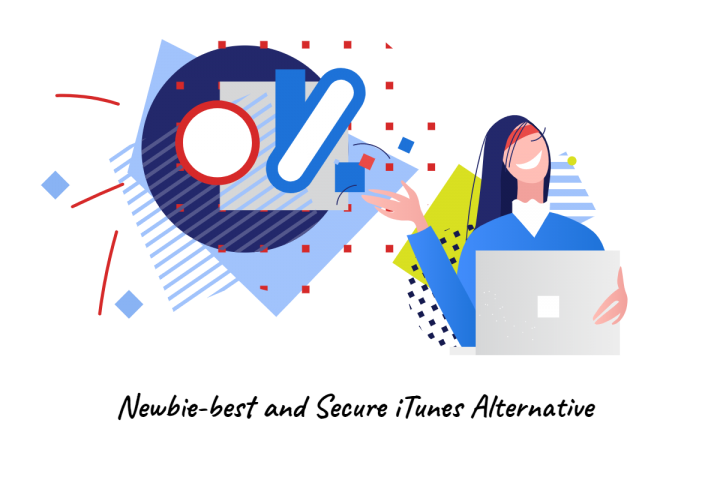 The DearMob iPhone Manager software is practically designed (by Digiarty) to provide iOS, iPadOS device users with a more intuitive platform to manage their files. It supports a variety of features, and it is safe to use. DearMob iPhone Manager is available for Windows and Mac, and it supports iPhone data backup, cloning of device, file/data transfers, plus more features.
System Requirements (Tech Specs)
Operating systems: Windows 10/8/7, macOS X 10.9 or later
iOS versions: iOS 7 or later
CPU: Pentium IV 2.4 GHz or above
RAM: At least 1GB Ram
HDD Space: Minimum 200MB free space
iOS device support: iPad, iPhone, and iPod
Interface languages: English, Japanese, German, French, and Chinese
Availability and Pricing
DearMob iPhone Manager is available for Windows and macOS systems. There is a free trial version of this software; however, it comes with a lot of limitations. The Pro versions are available at $39.95/year for a single-user license, $47.95-lifetime license for two PCs, and $69.95-lifetime family license for 3 PCs.
Features of DearMob iPhone Manager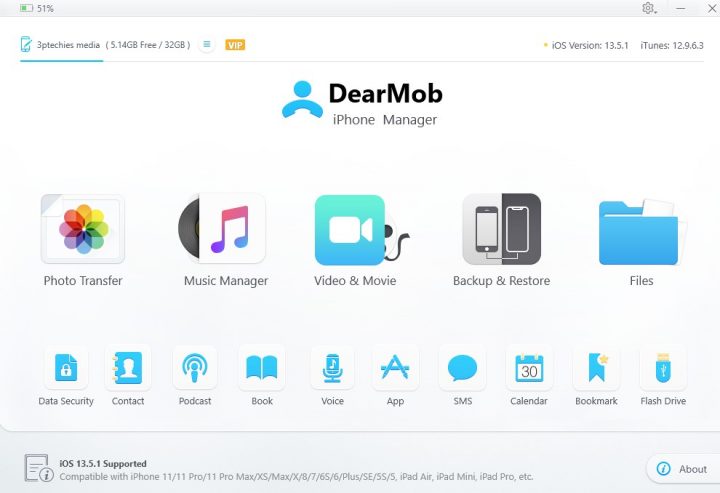 There are quite a lot of features supported by this software app; however, here are the most notable ones.
Backup and Restore
DearMob iPhone Manager supports an effective backup feature that allows you to decide how to create backups for all your iOS device files. Interestingly, the app also allows two (2) unique backup styles: full backup and selective backup. The full backup option creates a comprehensive backup and saves on your preferred storage device, while selective backup allows you to choose the important files/data you wish to back up.
Also, irrespective of the type of backup you do, it is easy to restore backups with DearMob iPhone Manager.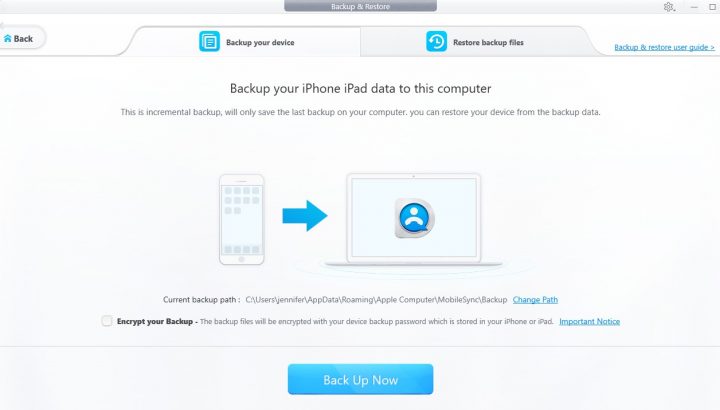 iPhone Manager
DearMob iPhone Manager provides a variety of file managing tools that allow iPhone users to access and manage their files effectively. Users can cut, copy, edit, view details, preview, import, export, and do a lot of file managing tasks with this software.
Transfer, Convert and Merge iPhone Media Files
Using the DearMob iPhone Manager software, iPhone users can easily transfer files from their iPhone to the computer or vice versa. Also, the software lets you convert incompatible PC videos to an iPhone-supported format. It goes on to allow you to remove DRM protection from iTunes movies so you can enjoy them anywhere. With this software, you can move/copy your pictures, videos, audio, and other files from iPhone to a computer or vice versa.
Compress and Sync
Furthermore, you can compress large video files (losslessly) from your computer using DearMob iPhone Manager. This helps to save up reasonable space on your iPhone; plus, the quality of the large video(s) won't be tampered with while being compressed.
Encryption & Decryption
With the DearMob iPhone Manager software, you can encrypt or decrypt your files easily. Encryption requires that you use a password to protect your private files while exporting them to another device.
Manage iPhone Contacts
If you've been looking for a way to manage your contact list, this software practically provides the solution. DearMob iPhone Manager lets you export iPhone contacts to your computer or import contacts from a computer to your iPhone. It also allows you to edit, delete, and merge iPhone contacts.
DearMob iPhone Manager Review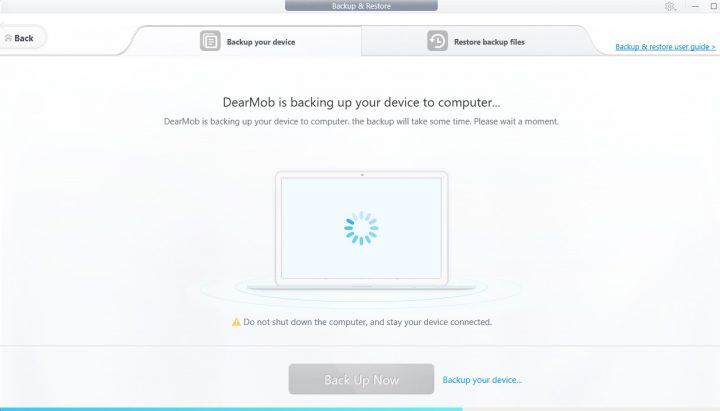 The interface of DearMob iPhone Manager is much better than what iTunes has to offer. It presents easy access links/menus/tabs to various features of the app. Interestingly, using this iPhone Manager is pretty seamless, and you could enjoy up to 40M/s transfer rate. There are many things to do with this app; however, it is important to note that DearMob iPhone Manager provides different settings and tools for different actions. For example, when you open the "Videos" tab, it presents a unique set of tools that differs from what you'll see on the "Music" or "Photo" tabs.
More so, this software supports a wealth of input/output media format and works for virtually all iPhone smartphones running iOS 7 or later versions. The cloning feature works perfectly if you needed to clone your iPhone to your new iPad or another iPhone. Summarily, DearMob iPhone Manager is arguably the best iTunes Alternative and an ideal, extensive file manager software for iDevice users. The fact that you could back up files without iTunes using this software is one of its most notably "Pros."
How to Use DearMob iPhone Manager to Manage your iPhone
Firstly, you need to download and install the software app on your Windows or Macbook PC. After installation, launch the program and follow the initial setup steps until you get to the main interface where you'd need to connect your iDevice (iPhone/iPad/iPod). The video below is a good watch for managing your iPhone with Dearmob iPhone manager software.
How to Transfer Media Files (Music, Photos, and Video)
Here are the steps to easily transfer your files and folders for all your iOS devices with DearMob iPhone Manager tool.
First step: On the main interface click on Photo, Music, or Video icon (depending on the file you want to access). The software will open up the interface for your selected media as seen in the screenshot below.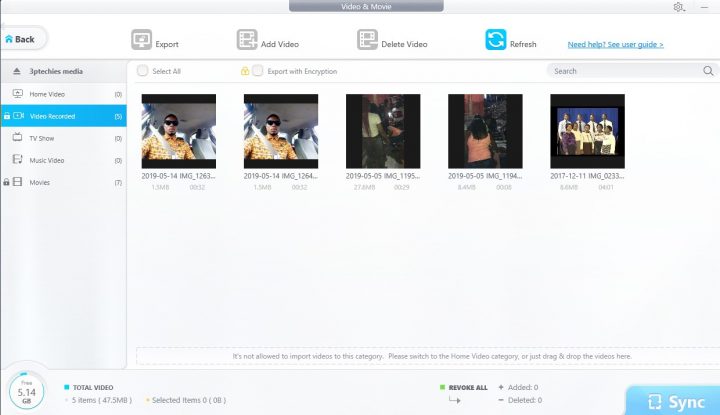 Second step: Access your file folders from the left pane, and you can sort the files by month, day, or year.
Third step: At the top menu, you will see a couple of buttons for importing, exporting, or deleting a media file. Click on the "Import" button if you wish to add music/video/image from your PC to your iPhone. In contrast, click "Export" if you want to transfer files from your iPhone to the computer.
Managing iPhone Files
Here are the steps to do a backup or manage your iOS devices with DearMob iPhone manager software.
First step: Launch DearMob iPhone Manager and click on "File" to access all the files and documents that are saved on your iPhone.
Second step: From the left pane, you can quickly navigate between different folders, files, and documents. Select the file(s) you want to modify and then click on "Modify." You can also create new folders or delete existing folders.
Summary and Verdict
The DearMob iPhone Manager software works perfectly well for the purpose it's created and advertised for. All thanks to the variety of handy features that are packed by this app, plus the super-intuitive interface.
Managing iPhone files and performing regular backups follows a simple, understandable process. If you were looking for an ideal iTunes alternative, indeed, you need to consider DearMob iPhone Manager. So far as I've seen, this is the best and most secured iTunes Alternative with lots of handy features.