PHP is known as the hypertext preprocessor. It is a server side language of scripting that allows the web developers who generate content, which is dynamic to interrelate with the database.
There are many online courses and campus courses which interesting candidates can take from recognized institutions.
To get the certification students have to clear the examination of PHP which is important. As any other tests PHP also needs some strategies to clear the tests. It is not an easy course and needs planning.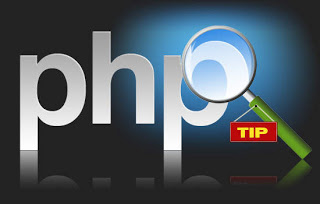 This is a widely used language. Students get the certification of PHP after clearing the examination, which has 50-70 multiple choice questions.
After passing the exams students' gets recognition, if you will know what you have to do in the exam and write on the paper then you will know what you have to do in your jobs.
Today many big organizations want PHP certification people in their organizations. There are many benefits of clearing the examination.
You get a very good job, you get recognition, and there are many people who are searching for the PHP professionals on yellow pages. PHP is a web development language and hence you have to focus on the web development and web application.
There are so many things involved in the PHP course. Take the Help of the Online Books Here are the few suggestions for the books, which are having all the content; you will need to make strategies for your exams. PHP5 Recipes In this book, you will find all the answers you need for the competition.
This is your companion during your PHP journey. This will help you in keeping cutting edge of PHP development. PHP Master This book is specially made for the PHP developers. Those who are determined on taking the server side applications to the next level.
This is the perfect book for those who always want to keep ahead of the game. With its help you can practice, and employ the effective and object techniques for oriented programming.
Before taking any type of tests it is very important that you have laid a perfect strategy in your mind on how you are going to approach the problems.
After that, you can set alarms this will help you in checking about your time of progress. Do not spend too much time on thinking, you can break your studies in four different patterns and schedule is such as
 In the first hour revises those things which you think you have skipped from the mind
In the second hour focus on parsing and getting the XML
In the third hour focus on conversion code and DB
In the fourth hour refine the test, class and fiddle with it.
You might get difficulty first but this is the best way to get everything in mind in a planned manner. These breakdowns will act as checkpoints where you will realize how much progress you have made and how much you will need more.
Post Contributed by Claudia of Microstrategy Online Training.