A few days ago, HGST broke the news of their latest most impressive Hard Disk Drive. The official announcement of a new 1TB Travelstar drive wasn't much of a surprise as it has already been long-awaited.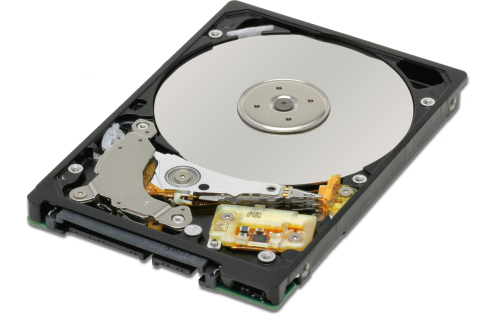 "The 7.0 mm 2.5-inch mobile market continues to be a strategic space for HGST as evidenced by our record 100M shipments," said Brendan Collins, vice president of product marketing, HGST. "With the addition of our new 1TB Travelstar Z5K1000, HGST continues to offer the market's broadest 5,400 and 7,200 RPM 7.0 mm 2.5-inch hard drive portfolio to meet the needs of a diverse mobile computing and storage segment."
The 1TB variant, Travelstar Z5K1000 is believed to offer a spin rate of 5400rpm, 32MB cache, and will use the standard SATA 6Gbps interface. The drive weighs just 95g. With the 1TB Travelstar drive, OEMs will have greater flexibility and freedom in designing their products.
Don't Know about HGST?
HGST (formerly known as Hitachi Global Storage Technologies or Hitachi GST) is a Western Digital company (NASDAQ:WDC) that develops advanced hard disk drives, enterprise-class solid-state drives, innovative external storage solutions, and services used to store, preserve and manage the world's most valued data. Founded by the pioneers of hard drives, HGST provides high-value storage for a broad range of market segments, including Enterprise, Desktop, Mobile Computing, Consumer Electronics, and Personal Storage. HGST was established in 2003 and maintains its U.S. headquarters in San Jose, California. For more information see their official website here