With COVID-19 forcing many workplaces to go virtual, working from home has become a reality for many. While working from home may have been great at first, it does come with its own challenges. Some may suffer from a lack of productivity, while others may find it hard to turn off "work mode."
One way to make sure you stay focused is by creating the perfect home office. Check out these tips to upgrade your home office for a great virtual workplace experience.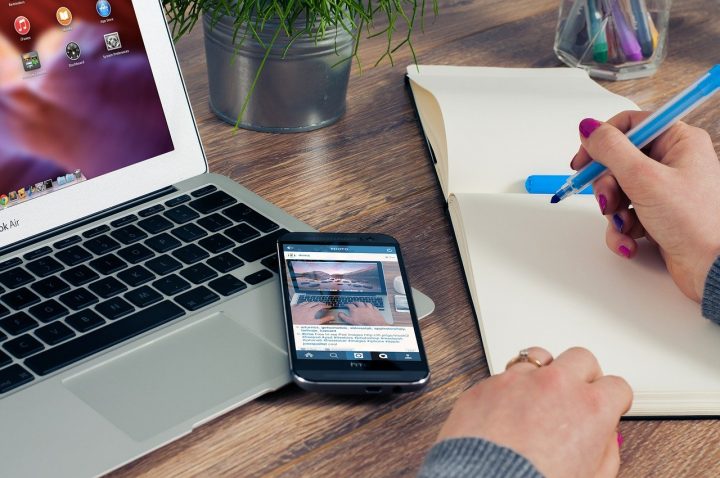 Use a Real Desk and Chair
Working from the couch won't help your back, and the kitchen table is no substitute for a desk. You need to create a real office space in your home – somewhere that can help delineate "work time" and "home time" throughout your day.
Get a desk that supports your needs, whether it's extra storage, a keyboard drawer, or multiple levels for different monitors. It's also important to invest in a comfortable office chair. Ergonomic chairs are designed with lumbar support in mind and will help prevent back pain and keep you focused.
When you're spending most of your day sitting at a desk, you need to make sure that your chair is as comfortable and supportive as possible.
Get a Smart Assistant
The last thing you want to do is lose track of your calendar, deadlines, or meetings. While you may not have a personal assistant, you can invest in a smart assistant such as Amazon's Alexa or a Google Assistant.
These smart devices can be used to set important appointments, book meetings, and remind you of items on your to-do list. Your smart home devices can also control your lights, security cameras, or even household appliances. When your work is all virtual, it only makes sense that your full day is too!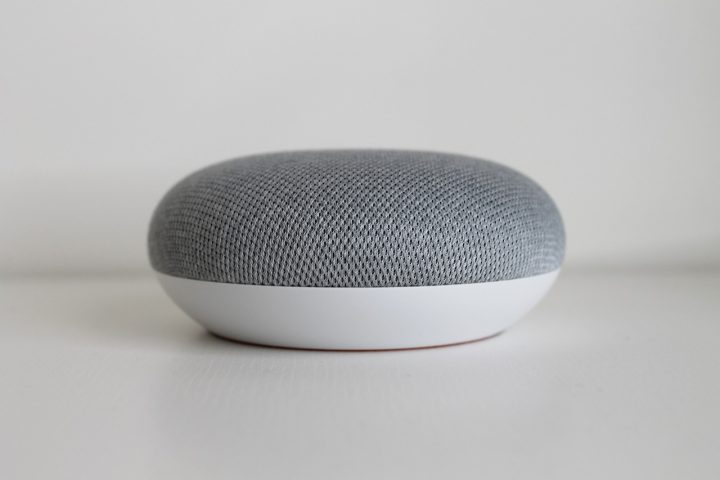 Bring the Office Necessities Online
You never notice how much you miss the little conveniences of the office until they're gone – like a printer full of paper or a storage closet with pens and post-its. Fortunately, you can enjoy many of the conveniences from an office online! Instead of using sticky notes to remind yourself of upcoming tasks, move onto a project management software such as Trello or Asana.
Instead of printing out contracts to sign, use online software such as DocuSign to add client's signatures to important documents. You can even use a free fax app on iPhone for all of your faxing needs, proving you really can replace an office with just a computer and smartphone.
Make Sure You Have Reliable WiFi
A faulty internet connection can ruin your workday. Without a reliable connection, you may not be able to accomplish your tasks for the day, you may struggle to communicate with coworkers or even miss important video calls.
Having a fast and reliable internet connection is an essential piece of your work from home set-up. Check with different internet providers in your area for the fastest quality you can get within your budget, and don't forget about the router.
Even the best service can be slowed down by a faulty WiFi router. Make sure to get one with a WiFi extender if you want to work in different areas around your home, such as outside on a porch or balcony.
Find a Powerful Computer to Get the Job Done
If you are using a personal device for your work, make sure to get one that can handle everything you need to accomplish in a day. Consider the kind of software you need to use, the type of files you work with, and your day-to-day tasks.
A graphic designer, for example, will need a computer that can run large programs such as Photoshop with a high-resolution screen. On the other hand, if you only need to use email, internet and spreadsheets, you might not have to break the bank on a machine that can run multiple complex programs all at once.
If a new computer isn't in your budget, try just upgrading your RAM to help increase the speed of your machine. Also invest in an external hard drive to free up space without losing the files you need.
Reduce Eye Strain with Blue Light Blocking Glasses
Staring at a screen all day and night can strain your eyes and cause headaches. There are lots of ways to mitigate that effect. A pair of blue light blocking glasses can help cut down on the harmful blue light that computer screens emit. You can also add a soft light desk lamp to your space, and open up the blinds to let the natural light in.
A well-lit space, without the traditional fluorescent lights of an office, can help keep your eyes in good health. Keep your vision in mind when setting up your workstation. Instead of leaning in close to your laptop screen, add a second monitor with a readable screen and bright display.
Take Care of Your Mental and Physical Health
A common problem when working from home is that it's harder to separate work and home life. That's why it's important to set a routine for yourself and take time away from your work to relax and unwind.
Many companies offer wellness initiatives or even have gyms in their office, so bring that mindset into your home office too. Take a break before lunch to do some yoga stretches, or start your morning with a run. This helps both your physical and mental health and can reduce stress throughout the day.
Wrapping it Up:
Implementing these tips would surely help and significantly improve your home office working space/routine. You can also bring some of the cheer from your office into your home work environment by adding houseplants — studies show that plants filter the air and have therapeutic qualities. Add a few low-maintenance houseplants to your desk, and remember to water them!