Smartphone addiction is a new phenomenon that is causing lot of troubles these days. People are stuck to their smartphones spending hours on watching movies, listening to their favorite music, updating status on social media accounts, checking other notifications and doing lot more.
The irony is that lots of these activities are not so necessary thus wasting user's valuable time. Further, it is also causing health issues. To deal with such a major issue, the first thing you can do is to stay away from your device as much as possible (which sounds almost impossible) or next is to keep tab on your smartphone usage.
To do this, we suggest you install "Social Fever" on your device. Here, this futuristic solution is designed to keep tab on your device usage while helping you to curb unnecessary usage. It offers some amazing features, let's discuss some of them here.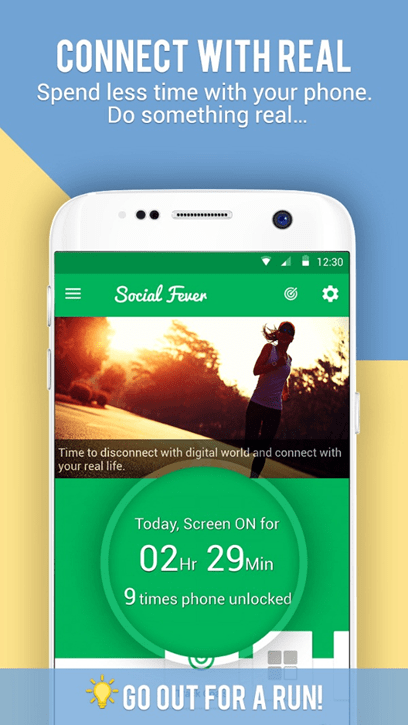 Track Goals
Social Fever Android App helps you to determine how much time you want to spend on any particular app.
By doing this, it helps you to set goals for yourself. Here, it allows you to add multiple apps in tracking module so that you know the individual app usage well.
It is useful feature to monitor time spent on unnecessary apps and to curb it.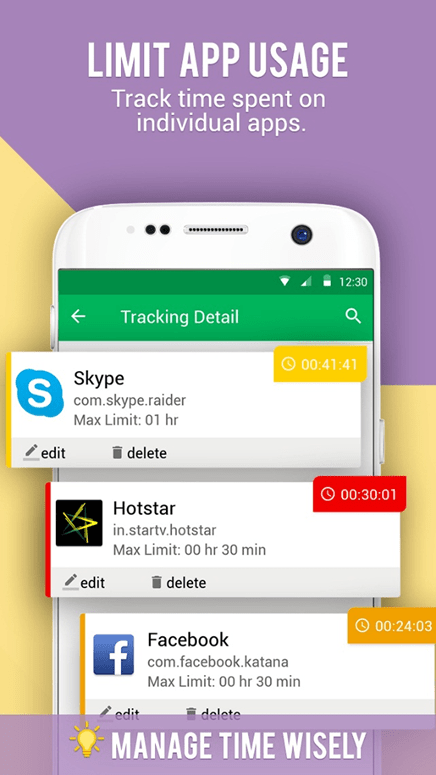 App Usage: It is a useful SF's feature to have a quick glance at app's usage that are added in tracking module.
History: Under SF History, you'll find information related to app usage time for last 7 days. Here, you can find detailed report in graphical format for instant and easy understanding.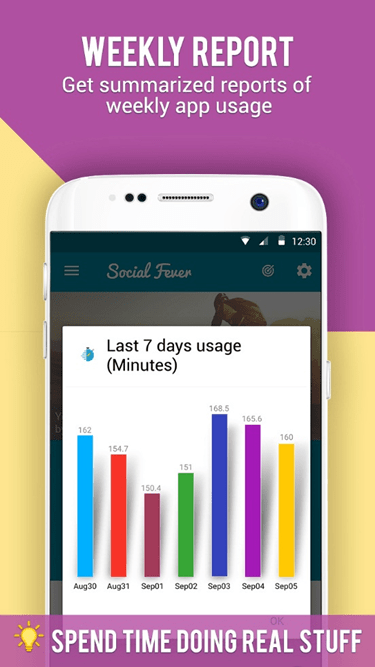 Interests: This is a unique feature of the Social Fever Android app that helps you to set interests for yourself.
It could be anything from your hobbies. Further, it will display you a time you managed to save that you could spend on your other interests.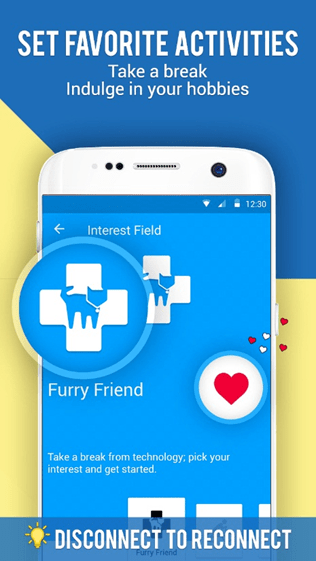 Ear Health: Under Ear Health feature, you will get alerts and notifications when you overuse your device headphones/earphones.
You may get alerts when you have spent considerable time on listening to your favorite music and watching videos for long hours. It is useful to protect your ear health.
Eye Health: Under Eye Health feature, you will get notifications when you are using device for long hours to protect your eyes in the long run.
Here, Social Fever app may send you alerts when you are watching videos, movies, playing games or doing similar activities that require your continue attention on device screen. Further, it is useful feature to relax your mind and body.
Other Features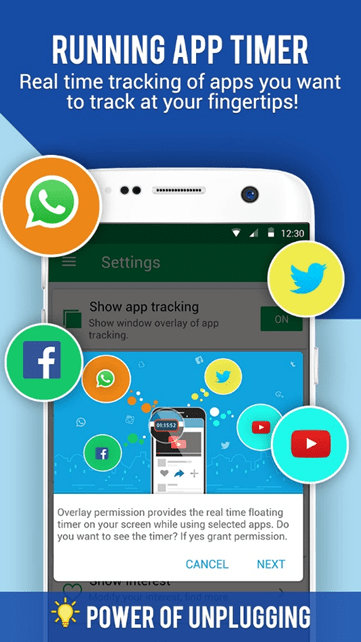 Social Fever Android app lets you set time tracker to keep tab on app usage in real-time. To do this, simply click on "Show app tracking" feature.
You can change time to get reports on a daily basis. To do this; go to time settings for reports.
You can keep tab on daily goals by pressing the "Show daily report" option.
To clean tracking history press "Clear History" option.
Click on "Show Interest" option to change your set interests.
 Social Fever Android App Review Summary

Social Fever is smart solution that is designed meticulously to monitor and curb unnecessary smartphone usage to save your time effortlessly.
Using this tool, you can set interests for yourself and manage to curb smartphone usage to save time for your other hobbies. It is not only useful to set interests but it even allows you to track set goals and app usage for better results.
Furthermore, it helps you protect your eye & ear health from negative effects of smartphone usage. We strongly recommend this tool if you are serious about getting rid of smartphone addiction.