For quite some time now, blackberry have been "Fighting" to regain stand in the mobile market, following the rapid turn up of Android OS Subscribers on daily basis. They obviously knew they needed to tight their game up and get things right which can only be made possible via an alliance with the "Guardian Class". Hence sprouts an awesome combo, Blackberry device + Android OS= Boom!!
Sometime last year, we heard some things about blackberry priv, which happens to be the first Blackberry phone to get the Android OS. Many people turned up, which obviously proved people where bored of Blackberry due to the OS as many users turned up to become beta testers for the blackberry priv, Android Marshmallow update and more. Actually, Android Os, coming into Blackberry devices became something fun to try since then as more device(s) seems to be coming with the Android OS, and the latest on our list is the Blackberry DTEK50 which from my tittle, is the World's most secure Android device (How you might be asking? I'd explain, so keep reading further, The Specs would do just fine)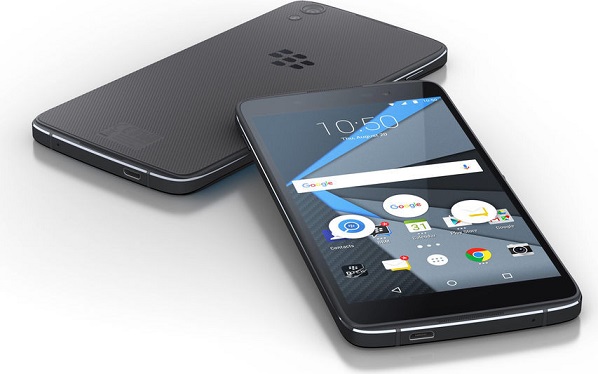 Below is a brief Specification of the Blackberry DTEK50, (Hard to pronounce? Maybe you might just have to call it D-TECH and
50 :) )
The Blackberry DTEK50 has a 5.2-inch full HD display, runs on a Qualcomm Snapdragon 617 processor with 3 GB RAM and 16 GB internal storage with an expandable capacity for up to 2 TB memory card all powered by 2,610 mAh  battery.
Most Secure Android Device, How?
I guess you would like to know why this device whose name actually *might* not be ringing a bell in your ears, may be for now should be the most secured Android Device. As claimed by the Canadian based company, The Blackberry DTEK50 is equipped with a hardened Linux kernel and a more secure bootloader (Devs should understand what this means).
Also in package, is a Full disk encryption, hardware root of trust with better track keys and plenty jargons translating to the fact that BlackBerry replicated its signature secure systems on the BlackBerry Neon as it did with the BlackBerry Priv. So, I guess the claims are right.
Price in Africa
Blackberry phones have always been known to be very costly,up to the extent of being Money-Equivalent to the price of a laptop in Africa. The Blackberry Neon not being an exception as the blackberry device would be going for $299, apparently, N94,000 in Nigerian Naira.
But it is "Allergic to Africa"
Africans have always been known to have a flare for "Great and cheap things", Make it great, make it cheap, am in. (Me not excluded) so with the likes of PRIV and this, we obviously should not be expecting the turn up to be massive.
What do you think? Drop your thoughts via the comment.