The guys at Infinix seem to be coming up with leep smartphone features on a daily basis. At first, the scanner thingy that came with their latest flagship before this which is the Infinix Hot S, and then a device that works flawlessly with most of their flagships. With all these, the Infinix guys are obviously working earnestly to book a space in your pocket.
In this brief post, we would be dropping a review on the Infinix Hot S and first impressions too. Even though we are yet to lay our hands on this, we believe the source of our impression should help you make a choice.
(The Review below is all culled from Nigeria's No.1 Female Technology Blogger, MissTechy)
From  Inside the Box, we have the Device laying low with prospective happiness, (actually)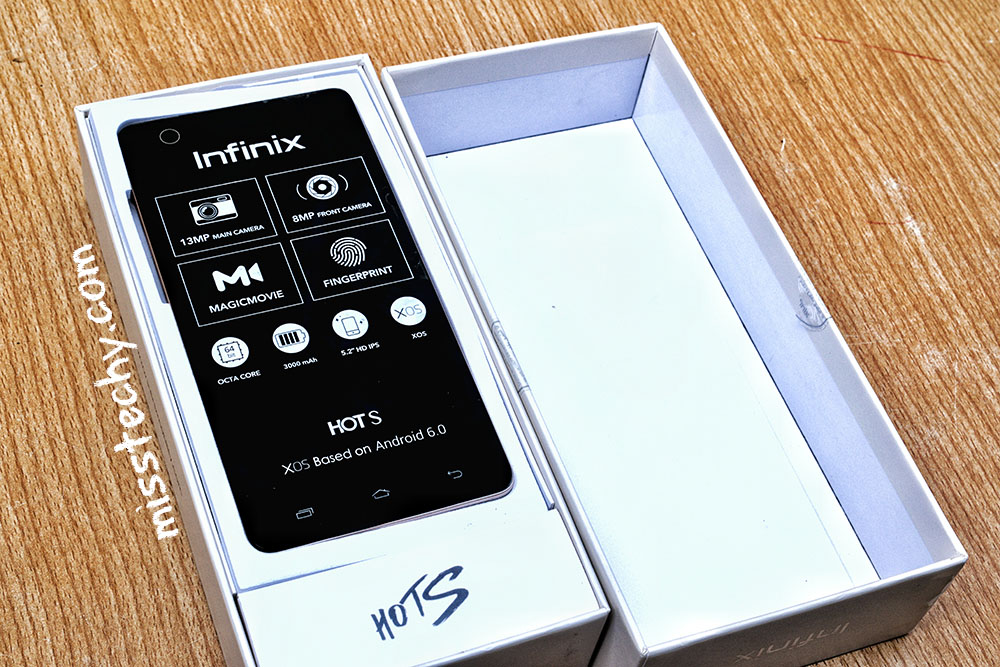 On further, opening, we have the a full glimpse of other devices that comes with the Hot S.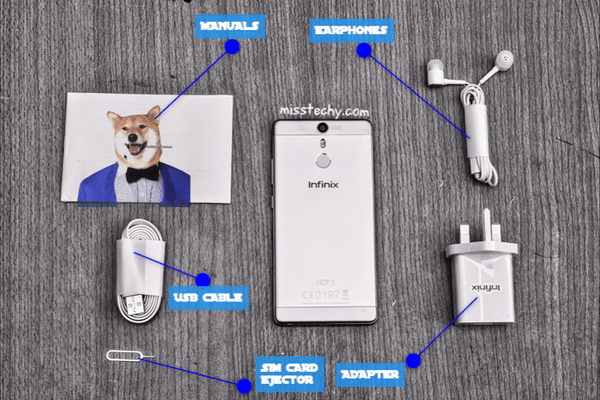 By the way, am i the only one who thinks the Hot S looks more like the iPhone? Actually, it really does look like the iPhone more especially the color.
Camera
The Infinix Hot S comes with a 8MP front-facing camera with a 1.4 µm ultra pixel technology and front soft-light selfie flash. The lens also have a 120 degree angle shot meaning you can be able to fit in more people into your picture. There's a 13-megapixel camera that lacks OIS but comes with a dual-tone LED flash.
Software
The device comes with Android Marshmallow, but on launch, we have the XOS which has cool and awesome features.
Hardware
Actually, it comes with a back scanner which is one feature the Infinix hot team seems to be imbibing into their latest device. This way, security issh would no longer be a hit (As they claim).
Price
In between 45 to 50k.
Actually, this is just a run through. You can read the full reviews by clicking Here.