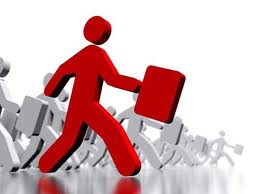 The benefits of blogging have been well documented in the real world. If you're in doubt about the need for blogging, then you need to dig into the basics, which is not what this article is about.
Rather, we need to discuss a few deeper matters that apply to business success and blogging. Those include possible uses for your blog that don't include promotional posts and proper etiquette. We'll start with etiquette.
Blogging Etiquette for Business Owners
No one likes them, but they're pretty common. You post a well-thought out blog and someone decides to leave a nasty comment. Perhaps they're ruffled by a bad experience with your company.
Perhaps they're really a "plant" from a competitor. Maybe they're a spammer – bots have gotten very creative these days. Your first reaction might be to respond in kind, or to even delete the comment and block the user who left it.
While you might certainly need to take some action, stop and think first.
It's Not an Attack –
Well, in reality that nasty comment might have been meant as an attack, but you can't afford to look at it that way. You need to look at it as an opportunity.
If this is a real person and they've been burned by doing business with your company, you have the opportunity to find out why.
That translates into the opportunity to make needed changes within your business and provide better customer service. You might even be able to salvage the relationship with the disgruntled customer if you handle things the right way.
Also see : SEO or SERP: the Important Of Optimizing Your Website For Search Engines
Anger Begets Anger –
Another reason not to respond in kind is that this type of reaction only encourages further rage and venting.
In fact, it can easily spill over and involve others who weren't part of the original conversation at all. It's best to say nothing at all if you can't reply in a nice way.
Deleting/Blocking –
Deleting comments should only be done as a last resort. This is primarily because deleting comments that are derogatory to you or your company makes you seem small and insecure.
However, if the posts contain offensive material or foul language, deleting them and blocking the user is the best course of action.
Non-Promotional Post Ideas
It's fine to post some promotional material on your blog – no one is arguing that. However, your posts need to be mostly informative or thought provoking. Your blog is more than just another advertising venue. What can you do, though?
Thought Leadership –
Every industry needs thought leaders. These are individuals who truly understand the industry, their customers, their customers' needs, and the importance of innovation and inspiration.
You can easily use your blog to develop a reputation as a thought leader in whatever industry you might work. Not only will this encourage everyday people to trust you and your company, but it provides profound networking opportunities with other businesses and business owners.
Also See : If you want traffic; don't use fonts, Use TypeFonts
Company Culture –
What is it that makes your company stand out from the crowd? Is it the products you offer? Chances are that it's not, not really. It's your company culture.
You can use that to your advantage. Put up blog posts that highlight your company culture. Pictures of your company picnic, or your Christmas party, work well.
You can also use it to highlight improvement projects at your company's physical location – a shot of you in coveralls, smeared with paint and apparently hard at work renovating the showroom can go a long way toward promoting your unique culture.
Customer Highlights –
Customer loyalty is something of inestimable value. However, businesses should also be loyal to their customers. If you really want to do that and highlight your culture, then customer highlights (with their permission) can be a great way to do that.
Car dealerships have had this market cornered for a long time, but just about any business can find a way to do that. Whether you install gutters, new windows, sell shoes or something else, a little creativity in this area can go a long way.
Tips for Quality Blog Frameworks
Building a successful business with the help of a blog is certainly possible. However, you need to have the right framework underpinning your blog.
There are plenty of options out there that you can choose, including Google's popular Blogger and BlogSpot. However, the most popular option is WordPress.
This is due to a number of factors, including that there are both paid and free versions available, and WordPress can be installed on pretty much any web host and integrated into your business website.
Must Read: Steps to creating your very first Blog / Website With Blogger.com Cms
With the number of professional premium WordPress themes out there, you can easily build a blog that ties in directly to your business.
Remember, blogging will help you boost your business success, but you do have to go about it the right way.