The Google team have launched a new Keyboard app which they would be happy if you call it Gboard since it is specially dedicated and focus-centered on GIF. So guess you understand how they came about the name, Keyboard + GiFs= Gboard.. Cool. :) .
This keyboard (Gboard) would let you google info, GIFs, emojis and more without leaving any instant messaging platform you are on. All you need do, is pick any GIF by searching for it using the Keyboard search box.
This keyboard also comes with awesome features, like trying to share a location using Google Map, Images, GIFs and more all from the Google search bar. The image below should give you a glimpse of what you should be expecting.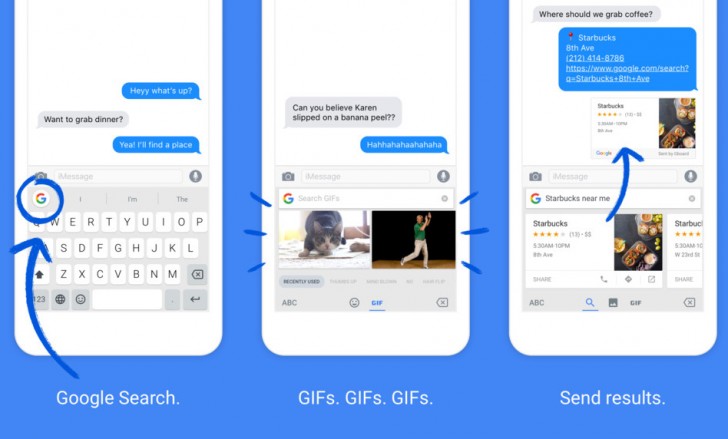 On a normal, this is going to be a great tool for all those who love multitasking as you can doing everything all from one platform.
What do you think about the Google Gboard? Tell us using the comment box below.
Currently, the Google Keyboard is available to just US Apple App store in English. Though they promise to  update the language section with other languages. I guess we should be expecting more from them specially for Android in the I/O 2016.
What is your Take on this?