Though it's a very hard task to get an Adsense account, still, it is one of the best ways most bloggers earn money from their blogs. And with this, most people when they want to buy a particular domain, they try to know if the domain has the ability to run AdSense on it or has been banned by Adsense, hence the need for this post.
Google can ban a particular domain from displaying Adsense on It for several reasons. Apart from Domain Banning, there are such things as Google AdSense Account Bans, Google AdSense Domain Bans, and Google AdSense URL Bans.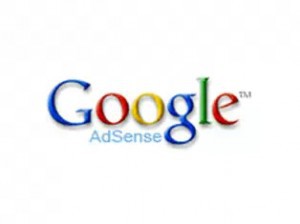 When they ban your account, it means that you cannot use their service again unless you have the chance to get reinstated after appealing. Banning your account might result from click fraud, paid traffic, Displaying ads with pop up.
When they ban your URL, it is almost the same thing with domain ban but maybe they dictated something against their TOS in a particular post like crack software, adult contents, they Ban the URL of that post and or ask you to remove certain things from the post.
Some Good Reason Google Might ban a Domain

.
Showing your Adsense on an adult-oriented website.
Posting about cracked software, malicious software, and similar contents.
The Importance of Knowing This is;
This will help you when purchasing a domain name that you'd like to earn money with it through Google AdSense on the domain.
This will help you not to risk getting your Adsense account banned as you might want to place your AdSense account on your friend's website or blog for revenue sharing.
Back to the main tutorial, to know If Adsense has banned a particular domain from using adsense, we are going to use Google Adsense Sandbox.
What Is Google Adsense SandBox?
Adsense sandbox is a tool for publishers to check The Ads on a particular website or domain.
This tool is similar to google adsense preview tool.  But has priority over Google adsense preview tool because Google adsense preview tool only supports Internet explorer, unlike Sandbox which supports all browsers and even works on Mobile. This wonderful tool helps you check the kind of Google Ads that are being served on any webpage
How to Use This Tool?
Using this tool, you don't need to pay a dime. You don't need to have the publisher ID of any Google Account to check the ads Being served on your blog.
Follow this below Step to Check …
*. Goto http://ctrlq.org/sandbox
*. Enter the domain you Want to check in the box displayed for domain.
*. If you see ads on the page, this means that the domain has adsense on It.
*. If you don't see Ads running on the page, it means that the domain may have been banned by Adsense.
Make Sure you leave a comment in the blog below