Following the release of Version 37 of the Opera software, the opera Desktop and Mobile Software now has a new ad blocker.
What this actually means is,you can block all those annoying ads within the browser whenever you are surfing the web, without having to download any extension whatsoever. This would be reducing the memory size and also increasing the speed of your browser since you are not using any extensions which normally occupies space, as claimed by Opera. They also made it known that the Ads block will be making use of native code and at the engine level for efficient , fast page loading.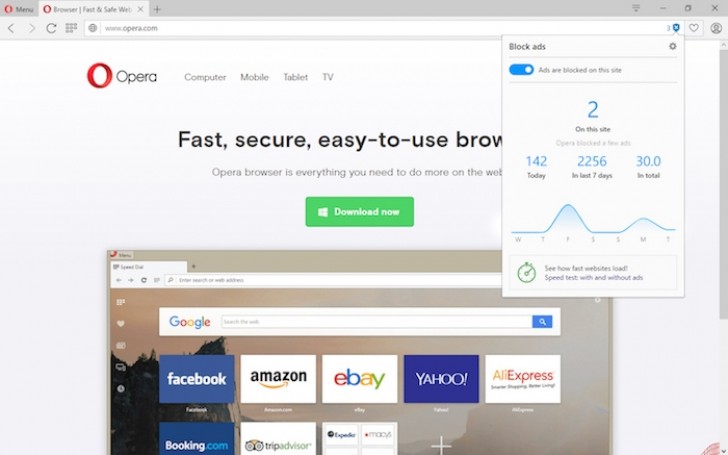 Obviously, a lot of changes are beginning to roll into the Opera Software starting from them no longer supporting Windows OS, and then adding a native VPN functionality into its developer channel of the browser.
Though This feature is not yet available in the stable release, but once it is, through the addition of the adblocker, it would be reducing other extensions people download and also get more people towards using the Opera software.
And finally, Opera also added a pop up feature that lets you watch a video from any website into a small window so you can continue with other functions you wish to perform while surfing the net.