Starting a business is a lot of hard work and takes a lot of investment. But, you will be pleased to know that since the Internet is such a wide open space and has connected up the world, it is often a lot cheaper to startup a new business.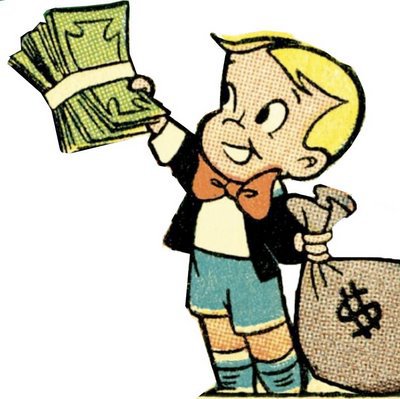 Even if you decide you want to run your own DVD shop, you can start by buying and selling DVDs on eBay and build up your stock and customer base before moving up and opening a stall and a store. Here are ten startup ideas that you can use to create a profit turning business.
1 – Start a graphic design team
Graphic designers are often sole traders unless they work for a big company. This means that the bigger companies monopolize the marketplace whilst the sole traders pick up the scraps. If you organize a team then you can all pool your resources and market yourselves in a far more effective manner. You are all able to generate leads for the team and then share the spoils when you are done. If you become the leader of the team then you can select who joins and fire the people who are holding onto work for themselves, not generating leads or who are unreliable.
Also see : Tips to Work: Earn as a Graduate /Professional While Waiting For Full Time Job
2 – Become an eBay trader
This is very simple because you can set up an account for free, and you can start listing things right away without having to pay any money. They only bill you once every month, so you can make quite a bit of money you have to pay the fees. You can even buy bulk lots on eBay and then sell them as singles items on eBay. You can set up a shop on there too. eBay is better than the other leading competitors because you can sell almost anything and in almost any condition, even if it is not working or severely damaged.
3 – Repairing and rebuilding motorcycles
Setting up a business for fixing cars is expensive and it is notoriously difficult to build up a good reputation and make money. However, if you are already a technical whiz then you will be able to take apart and fix motorcycles with your eyes closed. You will also be able to start up with very little money working from your own shed or garage. As you make more money you can start to take on bigger jobs and maybe even move onto motorcycle modification and painting.
4 – A web development company
This is a business where you go in and fix the websites of other people. You can improve the website navigation, website SEO, or loading times. There are a wide variety of things that can be wrong with a website that you can fix for a fee. Many people need to upgrade their designs and create better websites that function more fluidly, and you can set up a business that does just that. The great thing is that people are often more specific when they want their website developing as oppose to when they want one created from scratch.
5 – Selling homemade jewelry online
This idea actually applies to any sort of home-made craft. If you want to make money selling things online then it is tough to make a decent profit. If you can offer something of a high quality that people cannot get elsewhere, then you can charge your own prices. Homemade jewelry is not easy to make unless you make very basic items. But, it is not very expensive to buy a centrifuge and small gas powered heater to melt your metal. Things such as chains and such may be purchased quite cheaply online.
Also Read: 3 stressfree Things You Can Do From Home For Additional Income
6 – A SEO company
Search engine optimization is big business because just about every business in existence is on the web and almost all of them would love to be on the first page of the Google search engine results page. If you are actually good at SEO and you can create sustainable results then you may as well sell your services. There is an eye watering amount of competition for SEO companies, but there is also a whole world of people who want your services, so it kind of evens out.
7 – An online tutorial company
This is really not as easy as it sounds, which is good because your competition are going to struggle as much as you do. But, if you can sell your online tutorial videos or eBooks then you create a cash flow by selling the same material to different people. Every time you make a nice bit of profit you can invest in making another video, pod cast, eBook, etc and build up a very nice library. If your library becomes big enough then you can start charging a subscription fee to access it.
8 – A business consultancy
If you are any good at marketing and PR then this is the startup career for you. This is because selling the idea of business consultancy is a very difficult job and it takes a lot of marketing skill. But, if you can somehow manage to get a few clients you can name your own price. Start with online business consultancy as it is the easiest market to break into.
Also see : Keyword Search Optimization Advice For Bloggers
9 – A childcare company
If you are good with kids then apply for a license for childcare. People are always looking for a reliable babysitter that will take care of their children at night. You can work from their homes or you can turn your home into a night care centre. Trying to set up any sort of daycare center is going to be very difficult because your competition are going to be better funded. But at night people are forced to use babysitters. If you run a legitimate and licensed company then they will feel a lot better about leaving their children with you. If you want to save up your profits and open a daycare center then you can do that too.
10 – Event planning
This is one of the hardest startup ideas, but it pays a lot of money for doing something that is exciting (albeit difficult). Start by offering your services as a wedding, bar mitzvah and birthday planner and build up a client list until you have corporations asking you to arrange their events. If you are having trouble setting yourself up and getting clients, then arrange singles nights and charge for entry. That way you will make your money back and will have some experience that you can put on your CV/portfolio.