The sony Xperia Z launched in Europe last week and sales for what is largely viewed as the smartphone manufacturer's strongest Android handset to date are off to a good start.
Speaking at this year's Mobile World Congress, Calum MacDougall, head of Xperia marketing at Sony Mobile, said the firm had "seen really good pre-orders".
The handset, which was first unveiled during CES 2013 in January, is now available in 60 countries across the globe, with early reports suggesting the handset sold out in some stores in less than two hours.
Must Read: An Expert User Review of The Samsung Galaxy S3 "16GB Blue"
It's still very early days for Sony which has its sights set on becoming the world's third-biggest smartphone manufacturer this year. However, the reaction to the Xperia Z has, according to MacDougall, been "very positive", something the Japanese firm hopes to build upon as it looks to take on the likes of Samsung, and its hugely popular Galaxy S3.
According to a report from research firm IDC, Sony's market share currently sits at 4.5%, and with plans to diversify its range of products this year, it hopes to boost this figure even higher.
However, while Sony has always shown faith in Google's Android mobile platform the manufacturer also revealed it hasn't ruled out adding a Windows Phone to its line-up.
Planning for the future
MacDougall added that while the products Sony is bringing to the market during the first half of this year will run Android, the firm is "always looking at different operating systems".
This is certainly a move Sony may want to consider in the future following recent figures from consumer research company Kantar Worldpanel ComTech, which revealed 17% of new Windows Phone users ditched Android in favour of Microsoft's mobile platform last year.
During 2012 Windows Phone attracted 700,000 new users in the UK, although Android showed no signs of suffering and still managed to increase its market share to 56.2%, accounting for more than half of smartphone sales.
These figures suggest that unlike iOS, users of Android aren't so attached to their mobile software and are ready to move on if something else seems more appealing. Introducing a Windows Phone could really help Sony thrust itself to the top of the smartphone pile.
In the hugely competitive smartphone market it isn't surprising that one of the world's biggest technology brands is happy to settle for third place, behind the likes of Apple and Samsung.
But, this goal alone will be hard for Sony to achieve, with industry experts predicting the manufacturer will have to sell around 50 million smartphones in order to rank in third place.
Must Read: Top 5 Features Of The Samsung Galaxy S3
Showing its full potential
It'll be very interesting to see which path Sony chooses to follow next, but many will say that before it considers adopting a new operating system it must focus solely on increasing and cementing its status in the Android smartphone market.
There's no doubt Samsung is a hard act to follow but thanks to some heavy promotion for the fully water resistant Xperia Z, Sony's flagship of 2013 has already caused
a wave of excitement amongst smartphone users and industry experts alike. Whether the firm can capitalise on this initial buzz with attractive follow up devices will be the true measure of if its capable of taking that elusive third place spot.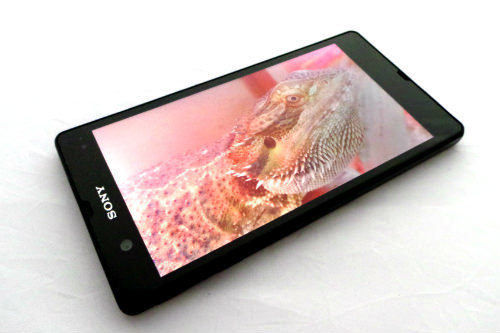 Contributed by Sarah Hazelwood of  buy mobile phones