The issue of large number of UN-employed professionals across the world is becoming a very disturbing fact. Leading to many ascribing it as the major cause of high crime rate in today's society.
Apparently, there are many easy ways to legally earn reasonable wages working from home. Many choose to do this offline 'cos they are afraid of doing any thing online owing solely to increasing number of scam reports .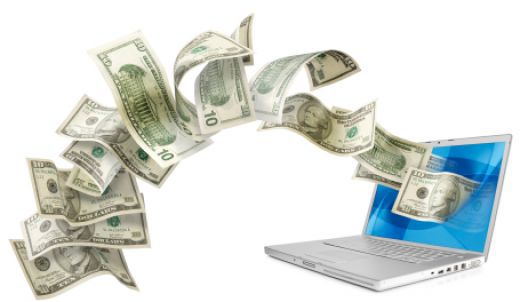 Today I'm going to teach you how to make money online working from home. You can do this as a graduate, professional or even a craftsman while still waiting for a full-time job.
Bulk sms, recharge card printing, fishing pond, electronic shop, coffee shop, cyber cafe center and petty trading businesses are very popular among the large populace who are currently UN-employed.
But all these offline business requires capital to setup and might not even fetch you as much money as online businesses will do.
As a Certified professional you can earn as much as $1,500 (N520,000) in wages monthly depending on your profession, the demand, and how many hours you'll like to put into it daily. You won't be spending a dine in delivering these services.
This type of job opened for professionals who want to work for different employers at a time irrespective of  distance is known as "freelancing" .
We are no longer talking about freelancing as a job for only Master's Degree holders as many form of freelancing websites has evolved including fiverr.com where a five year old girl can run to when mum refuses to give her money for chewing gum.  This is the reason why you're likely to see gigs like: "I will shout on top of my voice for 5 minutes  asking mum for chewing gum from $5".
Now it's very much apparent! any one can work as a freelancer provided you are a professional in what you do. The biggest challenge however seems to be some local sites creating fake freelancing environment to scam people of their time and hard earned money. This is why I am going to list down the top best freelancing wesites that accepts users from all Countries.
Must Read: 7 Surefire ways to make money Working online
Note: If you've got creative skills, you can start freelancing immediately. Web-designers, Illustrators, translators, video-telegraphers, Graphic designers, artists, musicians and other creative professionals can earn huge income daily by freelancing.
Professionals in this context could simply mean any thing (job, talent, skill, trade)  you are very good at which includes and not limited to:–
Medical Consultants
Auto-card and structural designers
Lawyers
Engineers
I.T Experts
Teachers
Writers
Reviewers
Designers
and Etc.
List of High-Paying Freelancing WebSites for World-wide Users
https://www.upwork.com
https://www.peopleperhour.com
http://www.freelance.com/
http://www.staff.com/
http://www.guru.com/ ( also a great choice for freelance writers)
http://www.crowdspring.com
http://www.99hours.com/
http://www.demandstudios.com/
http://www.odesk.com/
http://www.ifreelance.com/
http://www.freelanceswitch.com/
http://www.gigbucks.com/
http://www.fiverr.com/ (earn $5 or more per service)
http://www.craigslist.org
http://www.infinitbin.com/
http://www.deviantart.com (graphics and art designers )
These are the websites we have decided to list at this time due to the percentage of positive reviews in their platform.
Their sign up process is just similar, all you need do is – fill up the form in their sign up pages, create an attractive profile, add your preferred payment method and start looking for jobs.
Must Read Today : Fundamental tips On How TO Start Making Money Online via Google Adsense
In Conclusion:
You need not get discouraged at the ridiculous amount many employers set as budget or initial bid as many positive feedback from your successfully completed and delivered projects will drive them "a thousand meters" far away from you. Aim for only high-paying jobs once you have gotten some positive reviews.
Your feedback is important to us. Don't forget to drop a response using the comment section below.