I have been a lover of technology all my life which accounts to my having only tech blogs currently in my bookmark list. Just like me, you could be in dare need of blogs that provides real tutorials covering tech gadgets, electronics, design, blogging, how to guides, hardware and software.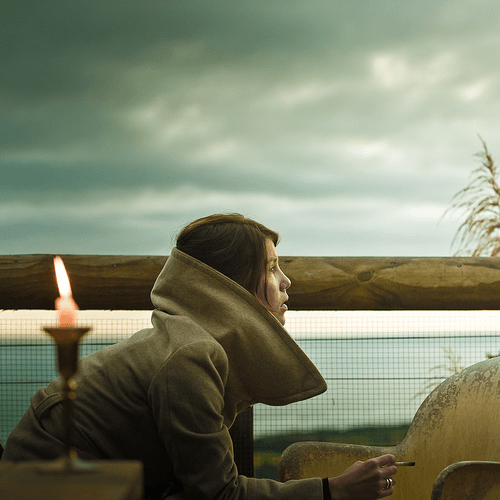 Here today, I am presenting you with a near-perfect list of top 15 technology tutorial blogs you should have in your bookmark. I tried to make my list accurate by removing those gossip, news and hoarse blogs that provides little or no value to tech addicts like my own self.
Smashing Magazine
I started using smashing magazine as early as 2011 and till now they are still providing only high quality technology tutorials that leaves no room for questions.
Smashing Magazine tops the list of my bookmark when it comes to the best tech tutorial blogs around, their articles are usually written in a very professional manner, they cover numerous categories such as; typography, android, ios, graphics, wordpress, blogging and etc.
Noupe
From a guest standpoint noupe might sound very awkward, I myself being a regular visitor of noupe can confidently recommend it as one of the most resourceful blog to get real tech digest as a web designer, developer or even as a blogger.
They aren't like other news blogs around but do offer something really different when it comes to designer's tutorial and updates.
WP Beginner
As the blog's name and theme implies, WPbeginner  is the most resourceful tech blog for wordpress open source CMS platform users.
It is one great spot for tutorials on plugins, themes, server management, wordpress caching, design, wordpress SEO and many fundamental wordpress recipes.
Even as a normal blogger or tech enthusiast adding WPbeginner to your bookmark will enhance your proficiency when it comes to working on site's powered by wordpress software.
Brian Gardner
If you just started visiting Brain Gardner recently, you might argue with me about listing it here. Brain Gardner's blog has been a backbone to many wordpress users over the years, mostly we Genesis framework users can't really thanks him enough as he never lack a code snippet to share.
The blog has provided several customization tutorial and even free themes for bloggers using the blogger.com CMS  platform. You should add it to your list 'cos you won't regret taking that step.
Also see: Top 7 Reasons why I will Help Increase your blog's Bounce Rate
How-to Geek
It comes as no surprise at all as how-to geek has proven over and over again to be the best tutorial blog covering technology guides relating to Linux, Windows, Macintosh, Software, Hardware, Internet and other operating system hacks.
Among tech lovers it's one of their favorite 'cos the editor has maintained a track record of writing from his heart and providing only realistic tutorials too.
My Blogger Tricks
Renown to be one of the most popular blogger powered technology blog that provides real tutorials when it comes to blog development, design, customization, blogging tips, SEO and business development mybloggertricks has built a strong reputation for itself that has survived all these years.
It will be a taboo not having it in your bookmark as a blogger.com CMS platform user .
Digital Inspiration
When ever real quality how-to tutorials on computer software, blogging, mobile apps, design, video tutorials and Search Engine Optimization becomes of any importance to you, digital inspiration will be the tech blog to turn to as it has remained unique since it's inception.
Addictive Tips
I didn't think twice before adding addictive tips to my browser's bookmark. I have since enjoyed it as one of the best tech blog for tutorials on desktop, web and mobile apps, how-to tips for Windows, Mac, Linux, Android, iOS, and Windows Phone. You should have it in your list as a tech lover, a computer system enthusiast or even as a mobile phone addict.
TechLila
You are really missing a lot if you don't already have techlila in your browser's bookmark. Techlila is known for tutorials and tips on blogging, SEO, web development, design and Customization.
Genesis framework users and bloggers at large will have a lot to gain from reading techlila regularly.
Also see: Stop Writing "How to" Guides, write about "What to Write"
Don Caprio
Doncaprio is a rapidly growing tech tutorial blog and covers broad themes such as; blogging tips, SEO, social media, mobile gadgets, computers, DIY guides and general tips and tricks.
The owner has been proven to be a writer with his readers and audience at heart, you will definitely have a lot to learn by being a frequent reader of the blog.
Blogging Cage
Known for his great generosity when it comes to giving out customized themes, handing first hand tutorials on themes customization, website development guides, blogging tips, SEO and make money online tips blogging cage has proven over and over again to be a tech blog to look on to even in many years to come.
Make Use Of
MakeUseOf just like mashable is a booming online technology magazine that features cool websites, cool software and internet tips on a daily basis.
It hands out tech tutorials from time to time, having it in your bookmark list will sure add some great value to your reading.
The 3 Plus in my 12 list
You might have been puzzled by my writing "12 + 3 Top Tech Tutorial Blogs you should consider Bookmarking"  instead of "15 Top Tech Tutorial Blogs you should consider Bookmarking" right?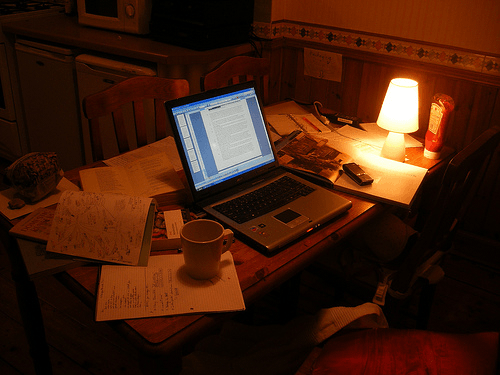 Here is a brief demystification of that puzzle; I normally do have only tech -tutorial blogs in my bookmark till I stumbled on the three blogs below. That has changed my list to include other themes, even as a tech enthusiast you will grow to fall in love with this 3 other blogs below.
Adriennesmith.net
Adrienne Smith, the blog owner did not narrow her blog to tech only, but do also give first class tips on how to get quality traffic, how to make money blogging, how to build relationship with bloggers, how to make a blog engaging and similar concepts. In fact you should consider being a regular reader of adriennesmith.net.
Aha! NOW
Harleena Singh of Aha!Now has really done awesomely with her blogzine. You might not know what to learn from the blog at a glance being a tech addict, but staying up to five minutes or even turning out to be a regular reader of her blog will really turn you to a better individual irrespective of your field and interest.
She also hands out blogging tips from time to time sharing her own personal success stories including how she became so popular as a mother blogger and a blog commenting superstar.
Business Success Guide
This is another blog you should consider adding to your bookmark.  Business Success Guide as the name implies is a unique blog that hands out first hand tips on small business ideas, blogging tips, affiliate marketing skills and social media marketing guide.
It is owned by Efoghor Joseph Ezie who has managed two other successful business start ups; Tweetlow and mygigerr.com. Learning from such a person should be a pleasure to you.
Your Turn
I did not only listed 12 awesome tech tutorial blogs for you but also gave you another 3 awesome bonus list. This should inspire you to come up with other tech tutorial blogs you think we missed out in our list. Do not just drop links but also give us reasons why you think we should add them to our bookmarks as tech lovers.