Samsung is soon going to fulfill all dreams of Galaxy S fans next year. If online rumors are to be believed than from processor, design, camera and software almost everything will be getting upgrade in Samsung Galaxy S5 as compared to Galaxy S4. Here we discuss new feature that are expected to come in S5.
Samsung revealed flexible OLED display technology concept at CES 2013 and consider it as the future of Samsung smartphone. At the event they showed how flexible display will give ultimate screen experience to user. With flexible display user can easily read message on the tilt side of the screen.
Samsung is currently working hard on flexible display technology and S5 is rumor to be the first smartphone to feature it. This will surely change the design and interface of the smartphone.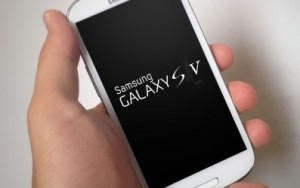 64 Bit Processor And 4GB RAM:
Samsung co-CEO and Mobile chief JK Shin at an event said "Not in the shortest time. But yes, our next smartphones will have 64-bit processing functionality,". This clearly means Samsung will focus on putting 64-bit chipset in S5 next year. We also know 64 bit processor supports devices with 4GB RAM or higher RAM devices. So we can expect 64 bit chipset and 4GB RAM in S5.
16 MP Rear Camera And Optical Image Stabilization:
Samsung added 4K resolution and Optical Image Stabilization camera feature in their latest flagship Samsung Galaxy Note 3. This two feature is also expected to feature in S5 and along with it 16MP rear camera is rumored.
Samsung which is criticized for using plastic has finally dropped it in Samsung Galaxy Note 3. They use soft and textured-touch back cover and delicate stitching in Note 3 which actually looks beautiful. This changes gives premium look and feel to Note 3. Similar kind of changes will be coming in Galaxy S5 too.
Their is a rumor Samsung won't be using back cover panel body in S5 instead the metallic body made out of premium material aluminium and magnesium components will be used.
Google new Android 4.4 Kit Kat version will be the operating system of Samsung Galaxy S5. The features of Android 4.4 are unknown and expected to get announce by October month along with Nexus 5.
Samsung makes no official announcement about Samsung Galaxy S5 but if rumors are to believed it will be launch in April 2014 with all the feature shared above.
Author Bio:
This is a guest post from Abhishek Saini who is a blogger and loves writing about technology. Currently he writes about Samsung Galaxy Note 4 on her blog and enjoys doing that.