This post is obsolete. Read our new post on Top 7 Web Hosting Companies in Nigeria instead.
Most Nigerian based Local web hosting services provider are beginning to buckle up lately by providing really worthy services to their various clients, employing support agents with technical know how when it comes to how the web server works, this is something that Nigeria web hosting companies has been lacking in the past.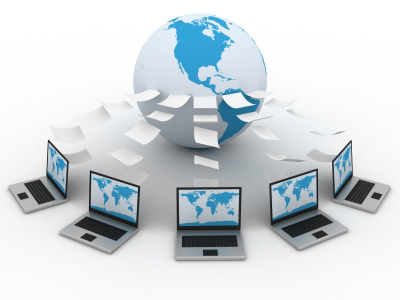 The most amazing part of it is that some have shunned the reseller of a thing to lunch their own competent data centers which is very good for web hosting business.
Having to lay your hope on some cheap foreign host that may decide to fold any day of their choice could dash the hope of your loyal clients who previously believed on you even without knowing you were a reseller, This is why I will be listing only well-researched local hosing companies that are operating fully from Nigeria and accepts regular means of payment here like :
Liberty Reserve
Direct Bank Deposit
Atm and Credit Card Payment
Payza
Bank Transfer and the likes
While there are many a great foreign Web / email hosting Companies with thousand & one positive reviews We still have many start-ups and Individuals who chooses to patronize Our indigenous Web & Email hosting firms / companies  either for the ease of payment using various payment options or for loyalty .
There are many indigenous hosting companies this days with either good / bad review , So I will be listing out the ones with at least 0% fraudulent (falsified features)  review / complaint while you on your own discretion has to look up the search engines before making your choice .
1. Mtn Nigeria
Website Address = https://mtnbusiness.com.ng/services-solutions/web-plus
2. TruDigits
Website Address =  http://www.trudigits.com
3. Qservers
Website address = http://www.qservers.net
4. Syskay Systems
Website Address = http://syskay.com/
5. Internet Visa
Website Address= https://www.internetvisa.net/
6.Perfect Visual Host
Website Address: http://www.perfectvisualhost.com
7. 9ja Hoster
website Address= http://9jahoster.com
8. Gurushost.com
Website Address = http://gurushost.com/
9. TVCHOST
Website Address= www.tvchost.com
10. Nigerian Webhosts
Website Address = http://www.nigerianwebhosts.com
11. LagosHost
Website Address = https://www.lagoshost.com/
12. Smartweb
Website Address = http://www.smartweb.com.ng
13. Naija best host
Website Address =  http://www.naijabesthost.com
14 .Genieslab
Website Address  https://www.genieslab.com/
15. Kayproxy Solutions Limited
Website Address = www.kayproxysolutions.com
16. Webresellerng
Website Address = http://www.webresellerng.com/
17. HostGoodies
Website Address : http://www.hostgoodies.com/
18. Clue WebHost Nigeria
Website Address = http://www.cluewebhost.com/
19. HostamCheap
Website Address = http://www.hostamcheap.com
20 . HostSleek Technologies
Website Address = http://www.hostsleek.com
21.  ETOPUP WEB HOSTING
Website Address = http://www.e-topup.com.ng/web/hosting
22. Web4africa
Website Address = http://www.web4africa.net/
23. Thenigeriahost
Website Address = http://www.thenigeriahost.net/
Is there any other competent / legal hosting company you think we are missing ? Just drop their name / address as this will help a whole lots of people in choosing the best host for their company / businesses
Update! April 2015 – This post was written far back in 2013 when this blog was still new in the picture, kindly note that this list is now very much obsolete and doesn't represent a kind of recommendation from us.
We will notify you about our opinion about Nigerian hosting companies and list of the best and legitimate ones among them once we make a post on that.
For now, you can choose from our list of Top 5 Best Web Hosting Companies for all your business needs.