These days, you'll find many people who wish to become web developers, but they just don't know the best place to learn the required skills. Well, there are lots of places to get the programming knowledge you seek; however, it all points down to your preference. Yes, you can learn web application development skills online or offline – so, the question is, which platform do you prefer?
Well, many people (including me) may not settle for offline learning; this is because, sometimes, local vocational centers have limited resources (including not-so-experienced teachers) to put you through the various steps of learning web application development. In contrast, solacing to online platforms seems a better option because you are availed of a lot of resources, and you'd get to interact with certified experts in the field.
That said, here's a handy list of the best online platforms where you can find comprehensive courses and guides on web application development.
The 10 Best Places to Learn Web Application Development Quickly
These platforms are a good place to learn web application development and they are available to everyone irrespective of their physical location and region. Some of them offer free courses, while others will request you pay to access the courses. Are you ready? Let's go through this piece.
Here, at the top of my list is W3Schools, a popular online learning platform with loads of resources to set you up as a web developer. W3Schools provides you with practical courses and guidelines to learn HTML and CSS, which are the two basic things you need to know as an aspiring web developer.
The platform also provides resources for learning JAVA, JSON, AJAX, and many more complex languages. The interesting fact about W3Schools is that you'll be provided with a user-friendly workspace to try out the skills you're learning. Plus, when you use W3School, you don't need to pay to learn.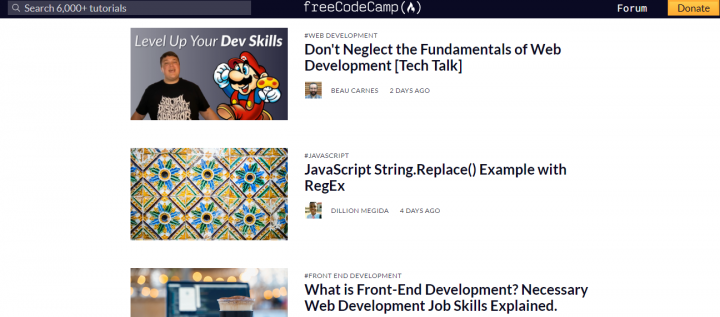 Founded in 2014, Free Code Camp is a vast platform to acquire specialized knowledge on how to mesmerize the internet via programming and app development. Free Code Camp makes it possible for everyone to learn web development from the comfort of their homes and get certified if they wish.
It is a platform that covers online chat rooms where people can meet, discuss, and make friends. There are a lot of courses available on Free Code Camp, and you can always search the forum for help (when necessary).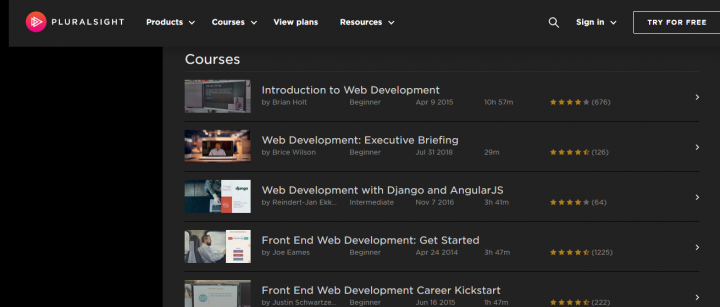 Plural Sights (previously Code School) is an online learning platform where you can learn different courses regarding web development, mobile app development, web designing, etc. The platform provides an intuitive interface for learning new skills.
On Plural Sights, students undertake video-based learning, which makes it easier for them to understand the courses. More so, you can read up on other students' reviews before signing up for a web development course on Plural Sights.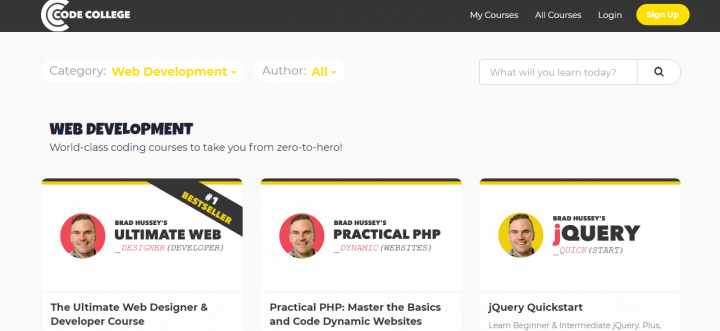 Though not as popular as the rest on this list, Code College is one of those places you can find comprehensive web development courses. Some courses are provided for free, while some premium ones are available at a price.
The Code College platform allows you to easily filter courses and find exactly the ones you need to learn. It is worthy of being mentioned on this list, thanks to its simplified learning interface.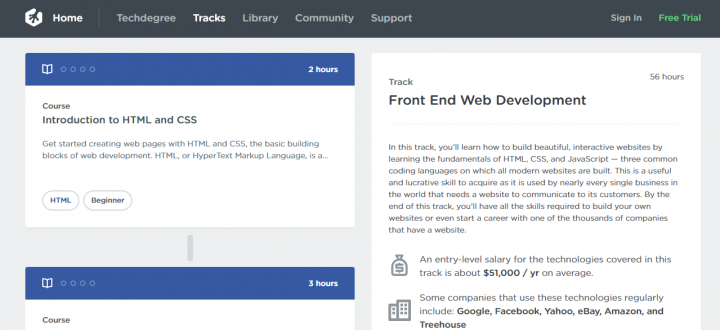 TreeHouse is a premium online learning platform where you can learn web development at a price. At Tree House, you will also practice video-based learning, as well as gain access to a lot of useful resources that help you in your aspiring profession.
Interestingly, the courses available on TreeHouse are aimed at beginners; thus, they are carefully crafted in a way that a novice would easily understand and follow along. Unlike some other online learning platforms, TreeHouse charges you a monthly subscription to learn, instead of paying individually for each course.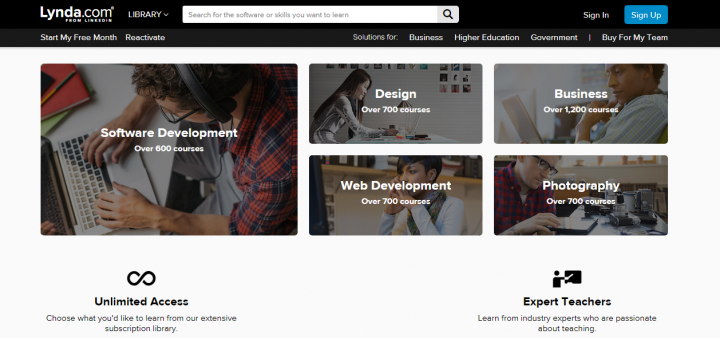 LinkedIn Learning (Formerly, Lynda) is a resourceful platform to discover expertly crafted courses on web development. It is a premium platform anyway; you're required to pay to access the courses. However, as a new student, you're eligible for a 30-day free trial.
Video courses are available on LinkedIn Learning. It is one of the best and trusted placed to kickstart your journey as a web developer.

With over 35 million students, Udemy is arguably the largest online learning platform. It is a versatile platform that covers a lot of aspects. On Udemy, you will find beginners & professional web development courses, as well as discover other related courses that would boost your expertise.
Udemy is available in over 60 different languages and has at least 57,000 expert instructions that would help to teach you everything you wish to know about your chosen field. More so, you can apply for certification after completing a course on Udemy.

Udacity is one of those places to quickly learn web development online. The platform features thousands of courses arranged into categories and tags; it is pretty easy to find courses on Udacity. Well, most of the courses and handy resources available on Udacity are tagged with a price.
Nevertheless, Udacity remains one of the foremost online learning platforms you can trust. Google partners with Udacity to help more students learn about designing and development. If you're yet to choose a perfect learning platform, try out Udacity.

Ever heard of Khan Academy? Well, it's a nonprofit online learning platform with a focus on providing students with free resources for various disciplines and prospects. Khan Academy provides web development courses and resources free of charge. The website also provides practice tools to test your skills as you learn.
The most interesting thing about this platform is that it is available for free for everyone; you won't pay for any course or resource. Video content is available, articles, exercises, etc.; all these will definitely set you up for your game.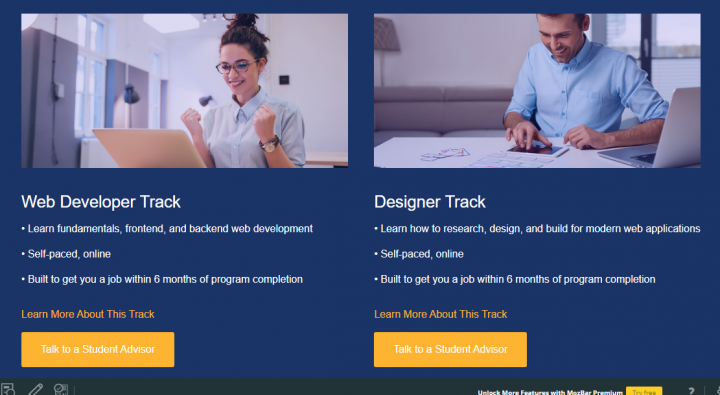 Lastly, Bloc ends my list of the best places to learn web development online. Bloc, just like the others on this list, is an online learning platform that provides web development programs that are suitable for beginners and professionals. It was founded in 2012.
Bloc follows a unique training model; students are paired up with highly experienced teachers and can interact with others in online coding boot camps. The experienced teacher/mentor is obliged to put you through everything you need to be a web developer.
Summary
These are the best places to learn web development courses and kickstart your journey to becoming a professional developer. However, I'd advise that you check out other students' reviews before purchasing a web dev course on any of these platforms.