Bad host is one of those things that makes your blog dwarfy, stagnant and boring irrespective of the number of post, backlinks and advertisement you have made in respect of it. I am writing from experience and knows quite well that what I am writing is just the plain truth and must be used as an admonition for those young bloggers who are starting out new or those planning to start a blog of their own.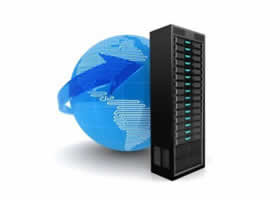 The issue of bad hosting companies and providers has been a very disturbing one not mentioning that the number of such hosting firm has risen to all times high, probably 'cos every tom, dick and harry now parades himself as a hosting services provider since all they need is just under $20 to create a reseller hosting account of their own .
Over the years we have had several number of businesses dwarfed 'cos of bad hosting companies same as top blogs that has suffered in the hands of this silly hosting providers that lacks what quality or finance it takes to maintain a solid and trustworthy hosting firm.
Here in this article we have outlined few and urgent reasons why you must run away from bad hosting companies.
Negative Effects of bad Host On your Blog / Company Website :
No body will take a blog with too many downtime in a week seriously irrespective of the content on them. Even google and other popular search engines will hate your blog for having too many down time or poor loading.
There are millions of blogs worldwide and thousands of them are writing better content than yours, why will someone who bookmarked your blog on first visit not delete it from their bookmark list or increase your blog bounce rate when slow response (poor loading time ) and server error forces them to wait for 15 minutes each time they try reading articles on your blog or contents on your website ?
Lost of Page-Rank, Serp, Domain Rank  and Reputation
This could be very dis-heartening seeing your work of many years go down the drain without many a tangible benefit. Practically speaking, no search engine will take a site with too many downtime seriously irrespective of the contents on the site. Google will push you very low on search results (SERP ranking system), demote your pagerank, alexa rank of the site will drop and finally your site overall reputation will surfer.
Lost of Possible Prospective Advertisers  
All the troubles that comes with bad host will even make you loose potential advertisers that would have supported your blog one way or the other . Most advertisers are not patient enough to hear those boring excuses as to the reasons why your awesome site goes offline too often
Must Read : Steps to creating your very first Blog / Website With Blogger.com Cms
Concluding Lines : You have read through Signs of a bad host, dangers of using bad host and reasons why most people fall for bad host right ? the question that must be running through your mind now is the reasons why we didn't point out some good host for you, well the comment section will be good for that, there is still remedy for those of us who are already using bad hosting company for their sites, you can easily move your site to a new host by finding a hosting company that offers free site transfer together with other great features in their various hosting plans .