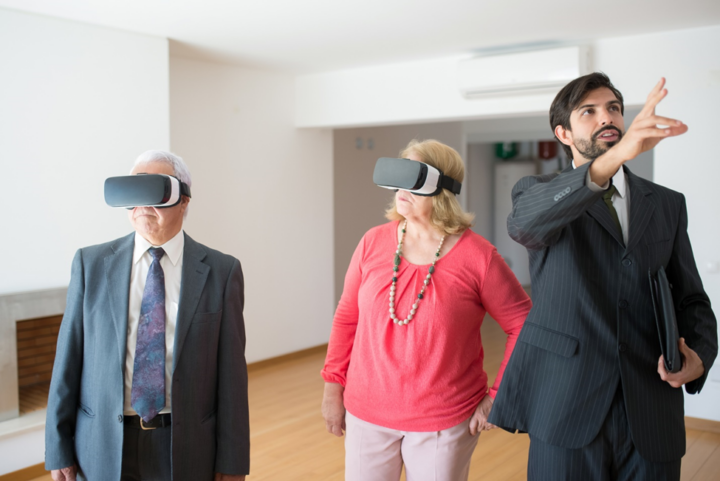 In the past, finding a potential buyer for your home was quite challenging, especially in a crowded home-selling market. Home sellers had to rely on agents to find a suitable buyer for their properties, while home buyers had to drive down the streets looking for their dream homes. So, listings stayed on the market for months without attracting any promising offers.
However, the real estate market has changed dramatically in the last few years. Today, home sellers can easily find a potential buyer and sell their homes faster. That's because most home buyers rely on online tools to find the perfect house. Also, home sellers can enjoy a simple, fast, and hassle-free sale process by selling their houses to a cash home-buying company like Problem Property Pals.
Below are a few other ways that you can use technology to sell your home faster:
1. Recording Video Tours
Buyers want a tour of your home exterior and interior before they make a purchase. However, if they can't visit your home in person for showings, you may want to give them a detailed video tour of your home. And since most buyers start searching for the perfect home online, recording a high-quality video tour of your home can help attract many potential buyers.
Today, 3-D tours, virtual property showings, and virtual staging are becoming the norm, making real estate transactions more efficient for buyers and sellers. In fact, recent studies show that property listings with video tours have 87 percent more views than those without virtual tours.
2.      Listing Your Home Online
Another way technology can help you sell your property faster is through online listing websites. The online real estate listing websites are increasingly gaining popularity among buyers hunting for the perfect house. That's because they provide buyers with important information about a property and the surrounding attractions and neighborhoods.
Thus, you should take advantage of these websites to find a suitable buyer and sell your home faster. Listing your home on real estate websites gets it in front of thousands of potential buyers, increasing your chances of making a sale. As a seller, these websites will give you invaluable information like time spent on the page, people who made appointments, and the number of clicks on your listing, which can help you in your marketing efforts.
3.      Taking Quality Pictures and Digital Staging
High-quality images are another crucial tool for selling your home. That's because they help potential buyers determine if your property is worth considering. However, many sellers often skimp on the quality of the photos they take, which can be a major turn-off for most buyers. Most buyers rely on high-quality photos to get a detailed look at the exterior and interior of their homes.
Fortunately, technology allows you to take high-quality photos of your home with editing and digital uploading features. You can even use digital staging tools to demonstrate what an empty room would look like with furniture and décor. This can save you a lot of money and time in staging your home while enabling you to attract more potential home buyers.
Endnote
As you've seen, selling your home shouldn't be difficult. Taking advantage of technology can make selling your home more efficient and easier.