Having a CompTIA certification puts you in control of your IT career. The best credentials for starting and developing your IT profession are CompTIA certifications. CompTIA can assist you with an entry-level IT certification to land your first IT job or advance your career with advanced IT certification, like one in cybersecurity.
What is the CompTIA A+ Certification?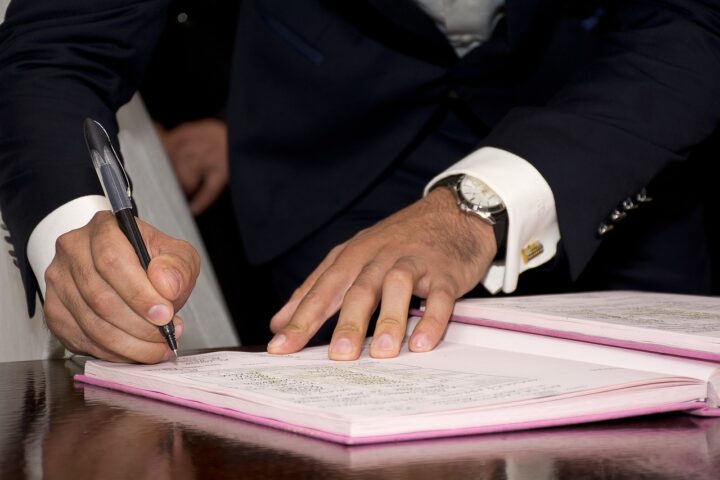 The prerequisite for an IT career is CompTIA A+. It evaluates basic abilities on a range of hardware and operating systems. Comparable to acquiring your driver's license for information technology.
CompTIA A+ online certifications prepare learners for entry-level IT jobs by teaching them how to troubleshoot and solve various problems. It is widely accepted by technology employers and the industry standard for starting IT jobs. It isn't, however, the goal.
As you accumulate years of experience in the IT sector, you'll have a better sense of where you want to go next. You might discover that your passion is in software and web development, network security, cloud computing, or IT security and support. But to start from somewhere, to have a good career in the IT sector, you can begin with CompTIA A+ certification.
CompTIA Certification Exam Details
When you get CompTIA A+ certified, you can confidently possess the skills companies want
you to have today. How are we so sure? CompTIA certifications are developed and regularly updated by professionals from various sectors and professions.
You must pass two certification tests to obtain the CompTIA A+ Certification: Core 1 (220-1001) and Core 2 (220-1002)
CompTIA exam comprises 90 questions and has a variety of questioning techniques, such as drag-and-drop exercises, MCQs, and performance-based questions. All CompTIA certifications are vendor-neutral, which implies that they can be used with products and solutions from any vendor, not just with Microsoft, Apple, or Cisco.
So, if you're considering getting CompTIA A+ certification online training, you should start now.
Getting CompTIA Certified
The CompTIA A+ exam is relatively easy for those who've already worked with computer hardware and operating systems. However, some study time will be required for those new to IT.
Although there aren't any formal requirements for CompTIA A+ training, having at least 9 to 12 months of practical experience in a lab or the field is recommended.
The following concepts should be known before attempting the certification exams.
Managing client and cloud-based software.
Configuring device operating systems.
Troubleshooting core service and support issues for documentation, change management, and scripting.
Supporting fundamental IT infrastructure and networking.
Exhibiting IT security competencies for support workers.
Cost of CompTIA A+ Certification
The first step is to buy exam vouchers through the CompTIA Store. Each CompTIA A+ exam voucher costs $232 US Dollars. Two exam vouchers will be required since two exams are required to qualify for CompTIA certification.
CompTIA provides a variety of training choices to support your success, whether you choose self-study or instructor-led learning. CertMaster Learn consists of performance-based questions and a customizable eLearning plan that creates a route of continuous learning.
CompTIA Labs provides practical abilities that support the technical components of the exam's goals.  CertMaster Practice is a supplementary online tool that evaluates exam readiness and knowledge via practice exams.
CompTIA A+ live online training lets you take classes from the convenience of your home.
4 Steps to Get your CompTIA Certification
Step 1: Choose Your IT Certification
CompTIA offers four IT certifications, ranging from basic computer hardware and software knowledge to sophisticated expertise in cloud computing or CompTIA Security+ certification.
Find a certification that suits your interests and will help you reach your professional objectives. You can seek guidance from our counselors or look through the CompTIA Career Pathway and the CompTIA Career Roadmap.
Step 2: Learn about the IT Certification Exam.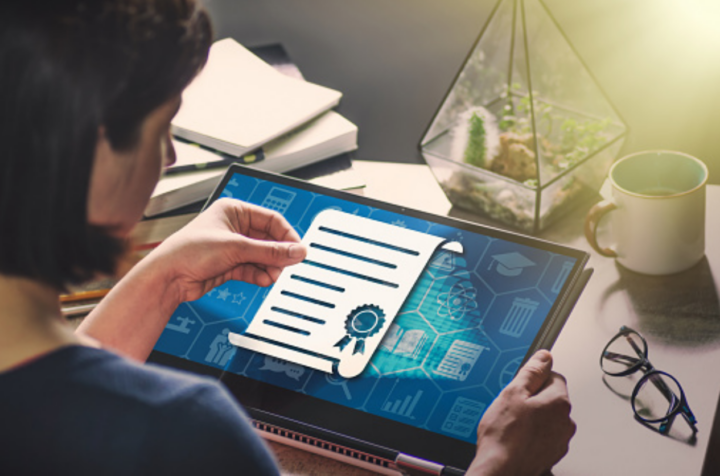 Make sure you comprehend the big picture of what will be on the exam before you begin your training for your IT certification. To see what will be covered and the kinds of questions that will be asked, download and review the exam objectives and practice test questions.
Step 3: Start learning and preparing for your exam.
To help you get ready for your CompTIA certification exam, CompTIA provides a wealth of certification training and learning choices.
Create a learning experience that works for you by selecting from conventional study aids and books, online training, interactive laboratories, online exam prep, and video training. There are possibilities for classroom training as well if you favor instructor-led certification training courses over self-study courses.
Step 4: Register to Take Your Certification Exam
Finally, it's time to take the CompTIA A+ certifications exam online. So go ahead and purchase your exam voucher. Then, locate a testing facility nearby and register for the exam. For information on your exam options, scheduling, and what to anticipate before, during, and after your exam, visit CompTIA Testing.
Conclusion
You'll join over 2 million other CompTIA-certified IT professionals with your certification. Your impressive, globally recognized IT certification would help you advance your IT career.