Finding the perfect theme for your site can make marketing a much easier and effective experience. There are so many different choices that you will have. So, to save you the trouble of going through each end every one, we decided to help you by providing 5 different theme options that you will benefit from.
1. Modernize Theme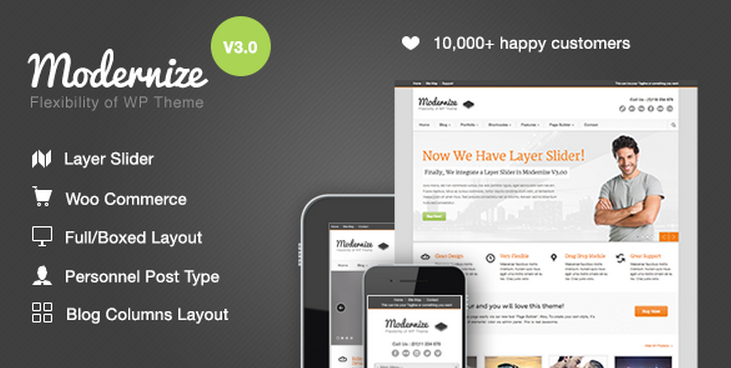 This theme will provide a great experience and a lot of features. You will never be limited on what colors to use or have any layout restrictions, there are an unlimited amount of different choices you will have when you are setting everything up. You will also be able to enjoy a page builder, an unlimited sidebar, and plenty of other unique and useful benefits.
Like the name indicates, the design of this theme is to give a modern and slick look to your site. Your business will have a professional, but beautiful website that can be used however you need it.
The site will also be usable throughout multiple different resolutions to allow anyone using a phone or tablet to interact with your site.
[Link]
Also see: Top 5 Software To Build Your Small Business Portfolio Website Yourself
2. Enfinity Theme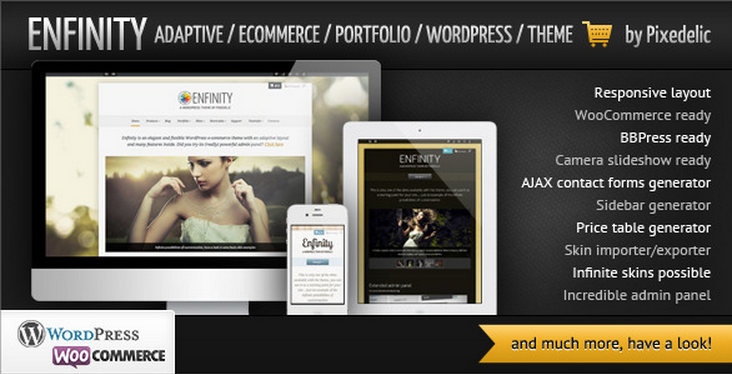 This is considered to be a very powerful theme that is designed to be compatible with multiple different eCommerce plugins, menus, price table generators, contact management lists, and almost everything else you can think of.
If you plan to have a lot of different widgets and plugins, this theme might be your best bet.  You have no limitations to any options that you would ever need, and have plenty of different customization options.
The power of this theme does use a lot of resources, so using it on a shared server or a badly maintained server could increase some loading times or risk the server crashing.
If you are with a reputable hosting company or have your own dedicated server that is reliable, you won't run into any of these situations.
If your business is looking to expand on this theme, it is a wise decision and could completely change your online presence.
[Link]
3. UDesign Theme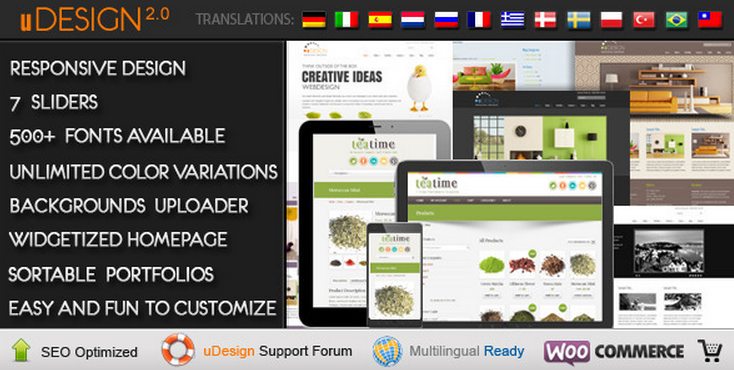 Udesign is one of the most user-friendly themes that are available within WordPress. Just because it is really easy to use doesn't mean that it lacks in any other aspect that a theme should have.
You will have customizable widgets, home page sliders, different forms, and plenty of other goodies. The theme was designed with SEO as a focus, so you can expect that it is highly optimized and very compatible with other SEO plugins.
Basically, this is a great theme for anyone looking to get a website as fast as possible and have the easiest time managing it. Although it may not be as powerful as some other themes, it will usually be enough for most businesses.
[Link]
Also see : 10 Mistakes you must avoid On A Business Website as A Web Developer
4. Capital Theme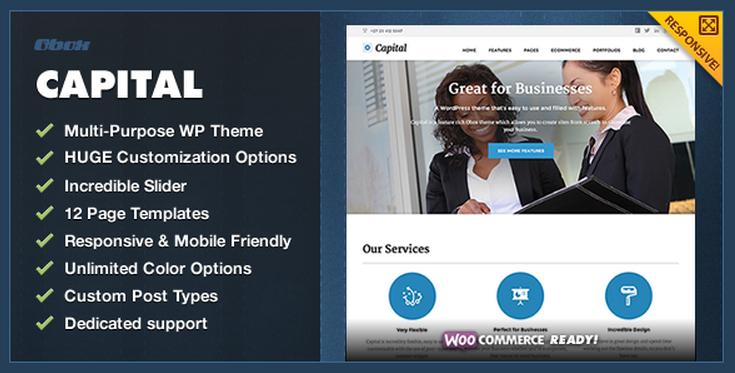 This theme was made specifically for businesses and corporate websites and allows them to have a professional look with a great amount of features.
It is a responsive design that has plenty of different customizable options such as fonts, layouts, colors, and anything else you might need to change.
It comes with 3 default homepage layouts, but also includes an easy to use drag and drop system to make your home page exactly how you need it.
It comes with 12 different templates for your pages so you can make sure that each page that you have is effective. Some other things you will get are call to action buttons, unique sliders, different sidebar layouts, eCommerce integration, portfolio sections, and much more. All in all, a great theme for any professional business.
5. Foxy Theme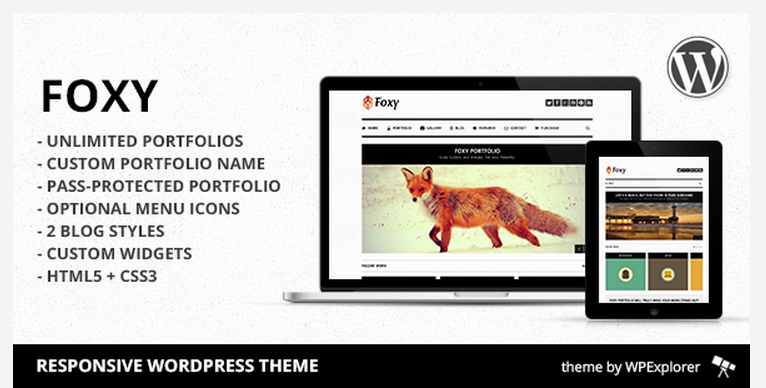 This is a theme that can bring a lot of style to your brand. It was made to have everything a business would need in a theme, but to give their website a unique feel that is elegant and professional. While not all business types might not care for this style of theme, it can be very powerful and provide a fun and exciting user experience.
There are thousands of themes out there that you could use, but these 5 have made an impression on the WordPress community and have proven to be very effective. The prices of these themes vary, so check them out to see which one you will start using.
[Link]