As social media users keep growing, social network platforms are adopting new features to offer their users a better experience. The current "craze" of the moment seems to be the use of personalized emojis and stickers while chatting or uploading stories on social media platforms.
There are special apps that are designed to allow you to create personalized avatars, stickers, and emojis you can use on Snapchat and Instagram. Listed in this article are the best options of such apps; interestingly, they are available for free and are compatible with the two popular smartphones' OSes, iOS and Android.
The Top Best Apps to Add Personalized Stickers to Snapchat & Instagram
These applications integrate with Snapchat and Instagram to allow you to use personalized stickers while chatting or sharing updates on the platforms.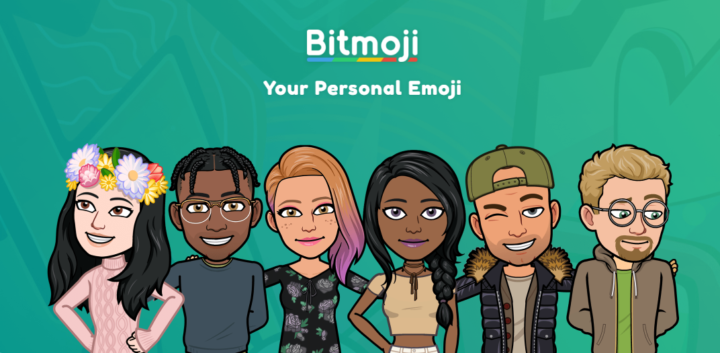 Well, practically, you were expecting to see Bitmoji occupy the first spot, right? That's it, the app is inarguably the best mobile app to create custom stickers and emojis for Instagram and Snapchat.
Interestingly, Bitmoji also integrates with many other applications so you can use your custom avatar, stickers, and emojis. It features an intuitive interface, comes with a bunch of built-in tools, and runs smoothly on both Android and iOS smartphones.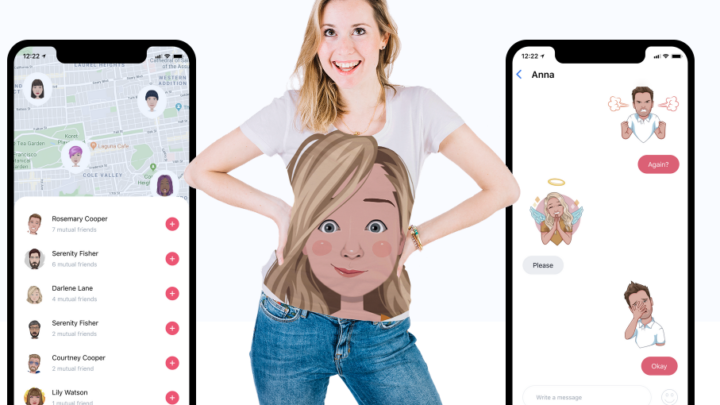 With Mirror, you can take a picture of yourself (actually, a selfie) and turn it into several emojis, which can be used on different messaging and social networking apps. Mirror lets you create thousands of personalized stickers for iOS and Android devices.
The interface is intuitive and you can pick up an existing photo from your phone to use for the custom emoji. Furthermore, you can use this app to create your avatar or that of a friend, all you need is a selfie. The Mirror app works with WhatsApp, Facebook, Messenger, Instagram Stories, Snapchat, Twitter, etc.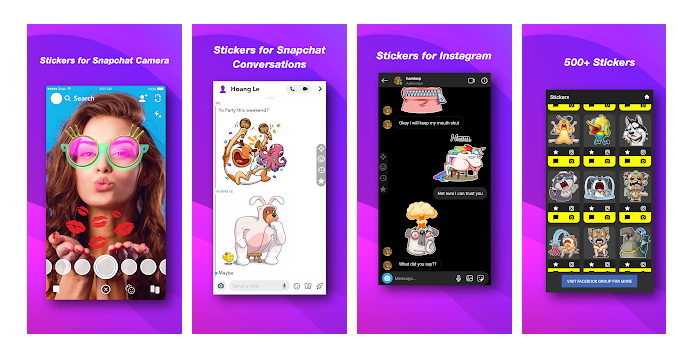 As the name implies, this mobile app lets you create personalized stickers for Snapchat and Instagram. It is a free mobile app that's available for Android and iOS devices. More so, this app allows you to download the trendy stickers if you don't want to create a custom one.
This app uses Snapchat's Snapkit SDK; hence, it doesn't require a keyboard app to allow you to use your personalized stickers on Snapchat – the same applies to Instagram.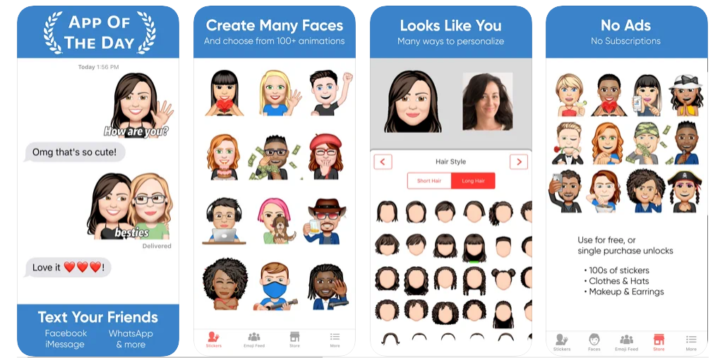 This app lets you create personalized emojis and stickers that actually look like you. Emoji Me Face Maker is an iOS app for designing animated emojis using your picture or that of your friends. The app allows you to create as many custom emojis as you wish.
It is typically different from the others on this list, in the sense that every emoji created with this app is animated. You can choose from different expressions and add texts to the emojis. More so, this app works with iMessage, Snapchat, Instagram, and many other messaging apps, including SMS apps.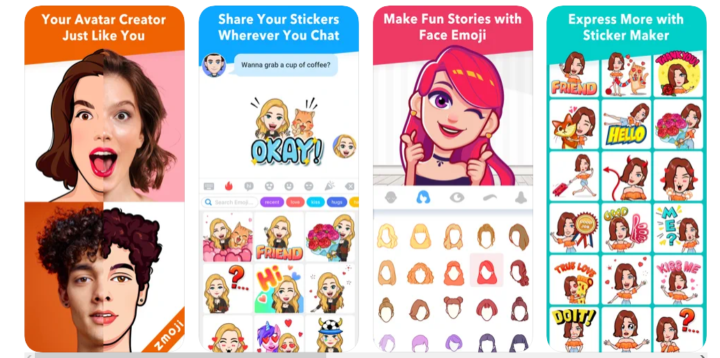 Zmoji is a personal emoji creator that lets you create a perfect avatar you could use on virtually all social platforms. The app can be used in creating both personal emojis and GIFs. It integrates with your keyboard and you can use the personalized emojis anywhere.
More so, Zmoji comes with a built-in cartoon creator tool to allow you to design a lively cartoon avatar for social media purposes. The app supports quite a lot of facial features and fashionable options to gear up your avatar.
Summary:
With either of these apps, you can create as many custom emojis as you wish and use them on all social media platforms you're signed up to. They are free to download and you can have them installed on your Android or iOS device.