While it is not legal to spy on people's private life without their consent, sometimes it seems to be a needful thing to do. The advent of mobile spy apps has made it much easier to spy on people's phones and know practically everything about them. Snapchat is one of the few apps that can be monitored remotely to keep track of everything a particular person does on the app.
This article will focus on the best methods to spy on someone's Snapchat without them knowing. As you may already guess, this action requires a mobile app. Since Snapchat has increased its security features to make sure that it is impossible to access an account that isn't yours, here are the possible ways to still gain access into people's Snapchat account without their full consent.
Why is it challenging to access another person's Snapchat account?
With Snapchat's newest algorithms, a Snapchat account can't be active on two different devices. Snapchat works with IP addresses, and no Snapchat account can be running on two or more IP addresses.
Once a Snapchat account is logged in on a new device, automatically, the user gets logged out from his/her device. Plus, a login notification is sent to the user's email.
With such security features, Snapchat believes that it is virtually impossible to log in to someone's account without their consent. But, if you really want to spy on someone's Snapchat, it would cost you some fee, and you would need an Android/iOS smartphone or even a laptop.
How to access other people's Snapchat without their knowledge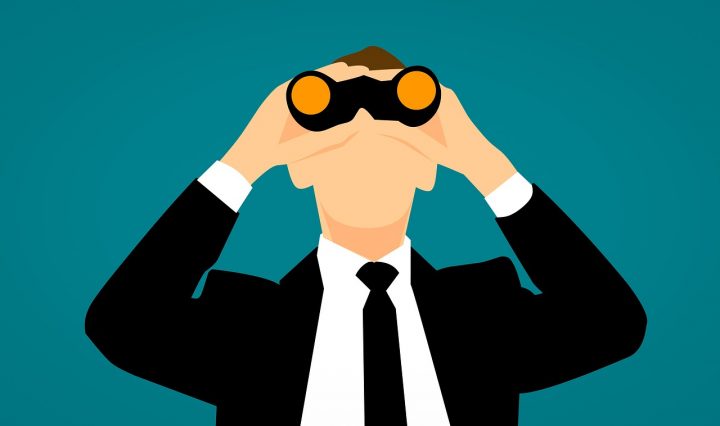 Here are the top and most reliable ways to comprehensively Spy on Someones Snapchat Without their Knowledge.
Method One: using KidsGuard Pro
KidsGuard Pro is one of the best apps that allows you the privilege to hack into someone's Snap account without their notice.
The mobile comes with the typical features you'd expect from a spy app; however, it is only available for Android smartphones and Tablet users. Using KidsGuard Pro, you can as well monitor other apps, but we're focusing on Snapchat.
How to use KidsGuard Pro
First step, create an account: You need to create an account with KidsGuard and purchase the "pro" plan. Signing up for KidsGyard follows a straight forward process.
Second step, you need the target user's device: You'll have to get hold of the target device for a few minutes. Once you're with the device, open a web browser and visit clevguard.net to download the KidsGuard Pro Assistant app. After downloading the app, click on the APK file and install KidsGuard Pro Assistant on the device.
Third step, log in to your Snapchat account: At this point, after installing the app on the target's device, login to your Snapchat account using KidsGuard Pro and grant the required permissions by the app.
After allowing the permission, KidsGuard app icon will disappear from the app drawer or home screen. To cement the secrecy, delete the downloaded APK file.
Now, you can drop back the device or hand it over to the owner. This setup process won't take up to 2 minutes if there's a fast and reliable internet connection.
The last step, log in to your KidsGuard dashboard:
Once you're done with the above steps, you can now log in to your KidsGuard dashboard and sync the data. Click on the Snapchat tap; you'll be provided with all information about the targeted user's Snapchat account.
The KidsGuard's app boasts of being the best app that allows you to bypass Snapchat's security features to allow you to access a target account from any location.
Nevertheless, this spy app is limited in some ways; the app doesn't actually log you into the users' account; it only allows you to access some data from a targeted Snapchat account. The data you can spy on are Snapchat messages, screenshots, app activity, and saved media files.
Method Two: using mSpy
mSpy is another flexible and handy mobile spy app that works for monitoring people's Snapchat account. The app is stocked with a wealth of features, and it does not notify the tracked user when you finally gain access to spy their activities on Snapchat.
Also, with mSpy, you can access other spy features, as well as track multiple devices from a dashboard. Below are the detailed steps on how to use mSpy to spy on someone's Snapchat without their knowledge.
How to use mSpy
First Step, signup to use the app:
First things first, you need to signup to use mSpy. Simply visit the developer's official website here and purchase the premium plan.
Second Step, install mSpy:
You'll need to get the targeted user's device and visit www.mpsy.com to download and install the mSpy mobile app on the device. After installing the app, launch it on the target device and sign in to your mSpy account.
Once you've successfully logged into the app, go to the device home screen or app drawer and remove the mSpy app icon; this is so that the targeted user will not detect that a new app is installed on the device.
Third Step, go to your dashboard:
When you're done with the steps above, you can now log in to your mSpy account from another device or a computer. Access your dashboard and start monitoring the Snapchat activities from the targeted device.
mSpy also comes with some limits, just like the KidsGuard Pro app. However, it is one of the simplest apps that allows you to spy on people's activities without their consent.
Final words:
Without the use of these apps, it's practically impossible to access someone's Snapchat account without their knowledge. Also, you have to buy the paid plans for these spy apps to get access to the Snapchat spy features.