I've been using the Google's 6.0 Android version (Marshmallow) since it was announced. Its features are superb and miles ahead of the previous versions.
Though we have heard about many marshmallow tweaks, I would love to emphasize more on the "System UI Tuner" feature.
What Actually is the System UI Tuner?
Devices with Android OS are open to different sorts of customization. Many take to flash or root their devices to access some hidden Android features, but this practice is highly dangerous and can cause great damage to one's Android device.
There is a hidden menu in Android-powered devices that gives you control over your smartphone or tablet. This menu is called the "System UI Tuner". The reason behind Google making this menu hidden i guess is best known to them.
How can one activate and use the System UI Tuner?
To access the System UI Tuner, you'll have to perform some cool fun play with your notification shade menu.
First Step: Pull down your notifications shade by either sliding your finger downwards twice on your screen or use two fingers to slide once.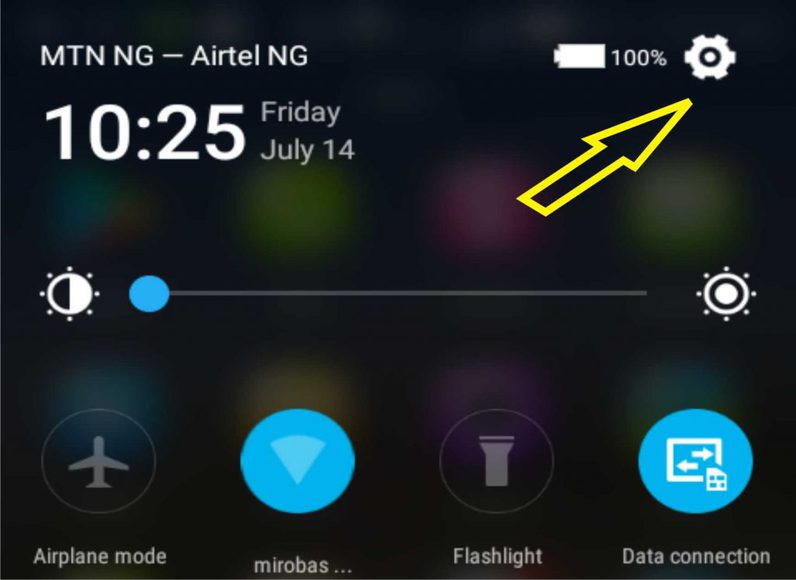 right on quick settings bar? locate your settings shortcut gear icon. Tapping it once will lead you to your full phone settings (N/B: we ain't talking about phone settings so you wouldn't have to tap on it, just move over to the second step)
Second Step: Press and hold on the gear icon for about 6-10 seconds then let it go. On this, your system UI tuner will be activated at once and you'll see notification like this;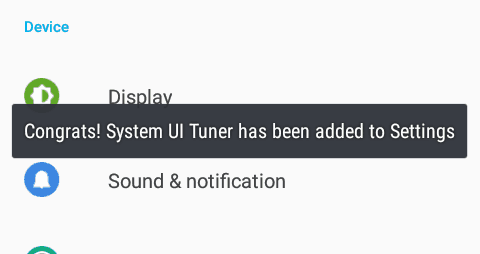 Now that the System UI Tuner is activated, let's go see what its packs. This feature will appear last in your settings menu.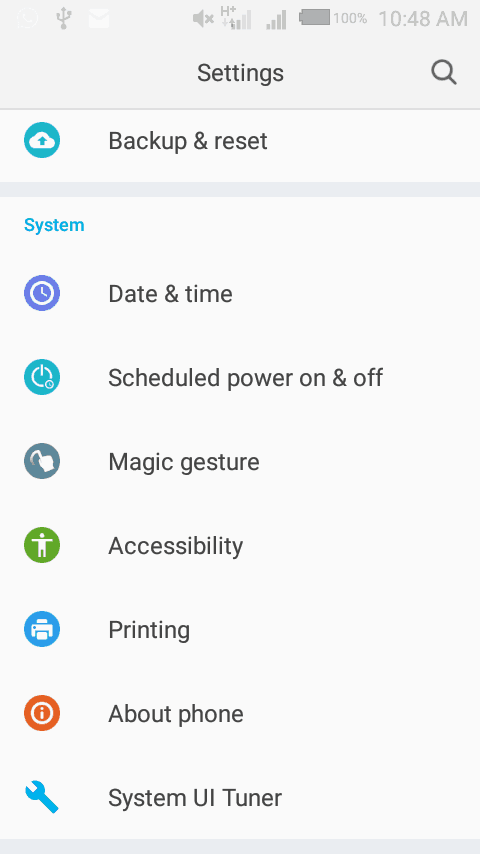 Click on it, a warning message will pop-up. If i am to guess, i think this pop-up message is the reason Google made this feature hidden. like it reads "Fun for some but not for all". Click on "GOT IT" if you gat the balls to move on and tweak your device. You can also back-off if the message gave you a goose-bump.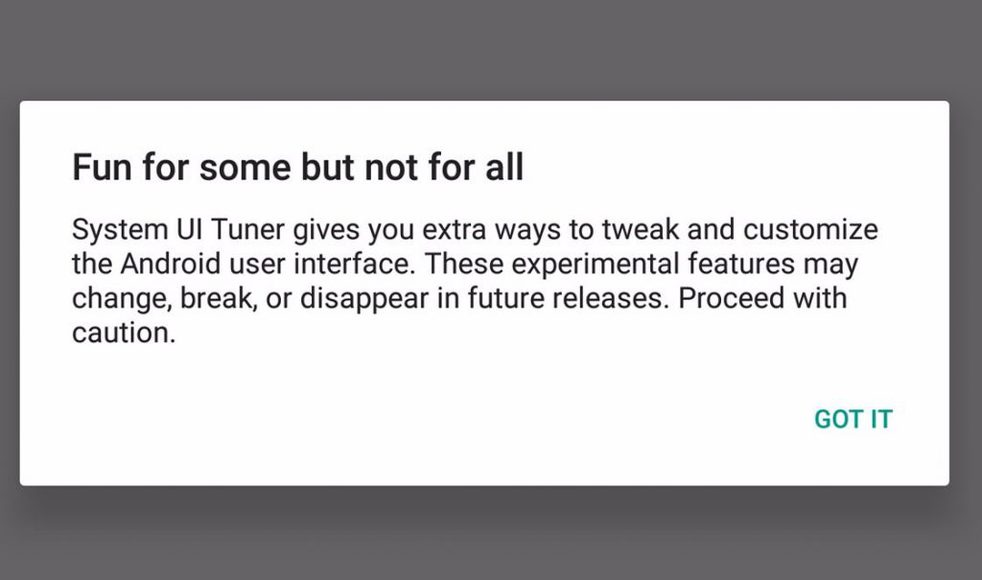 Whats Inside the Secret BOX?
Here is how it looks likes when inside the System UI Turner menu. You can rearrange and/or add icons to your quick access notification shade.
You can rearrange and/or add icons to your quick access notification shade.
You'll be able to select what should be on your status bar.
You may choose to show your percentage embedded on your battery icon.
Lastly, you can also activate demo mode.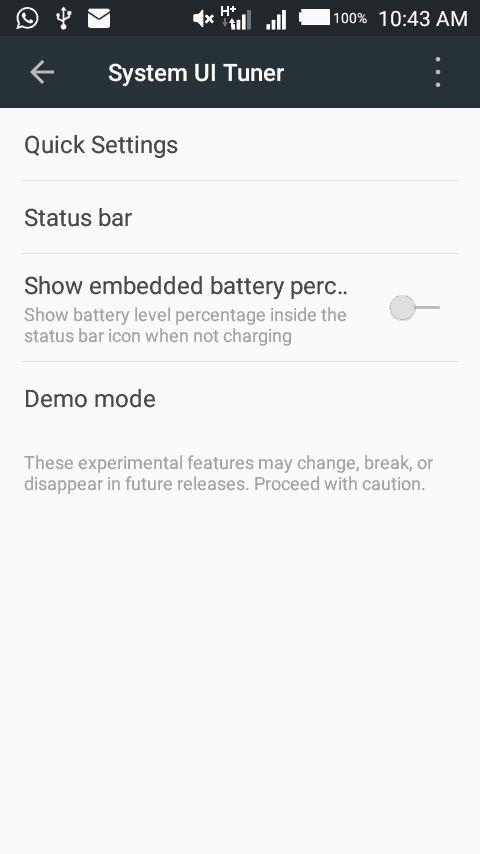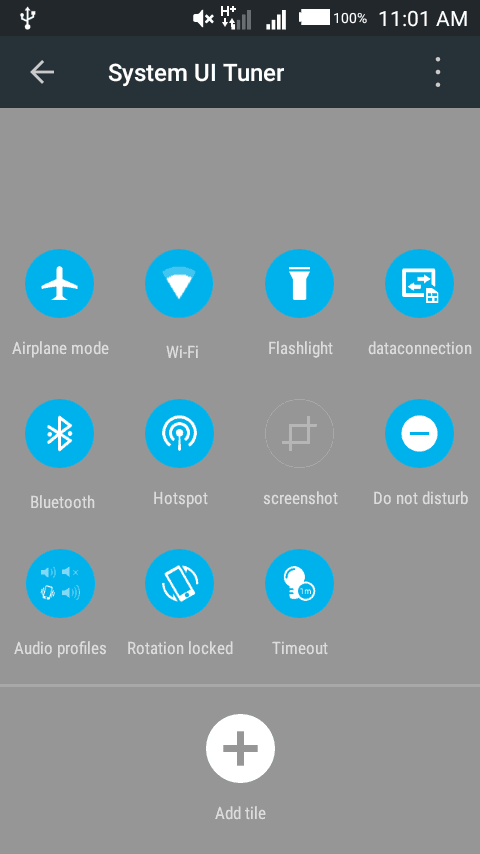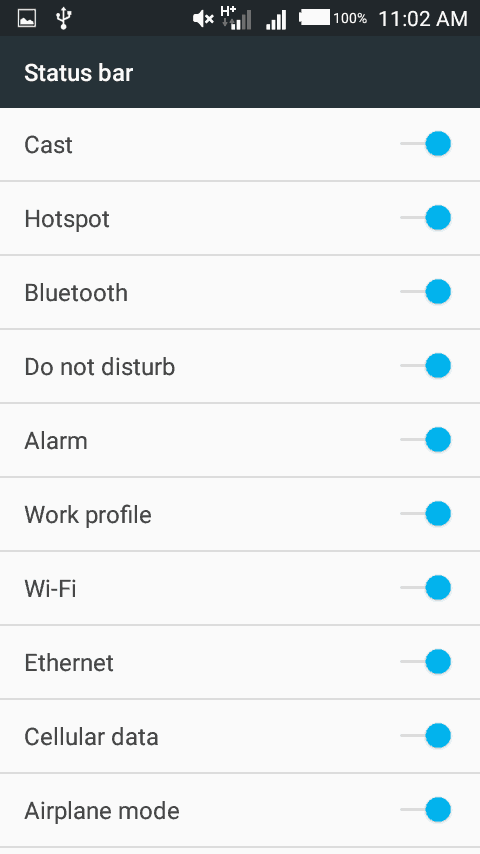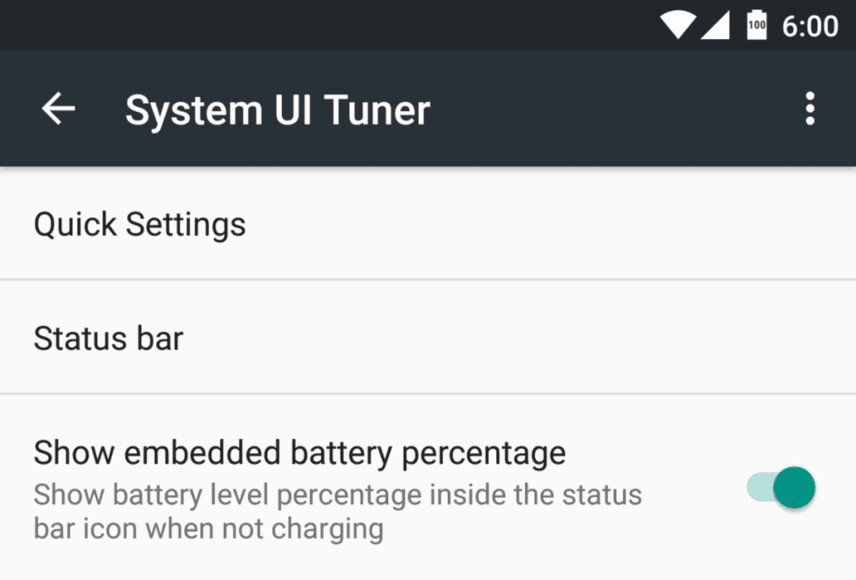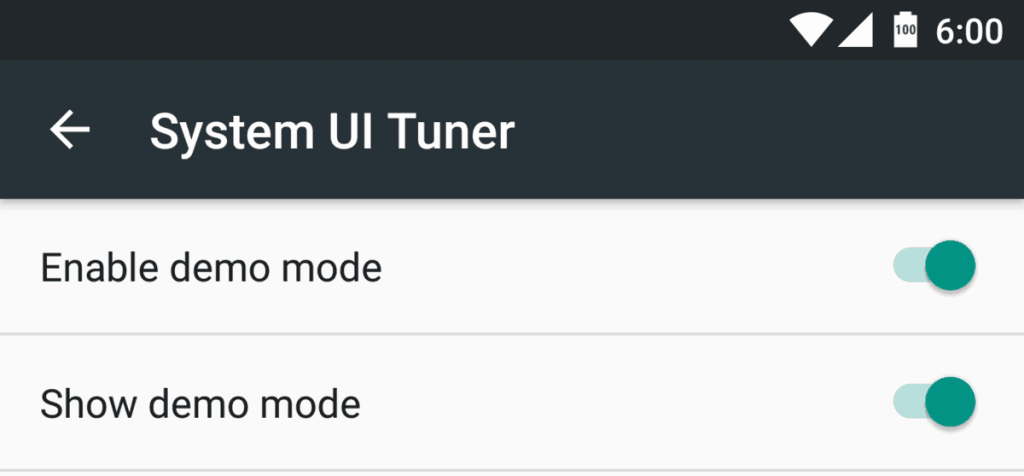 While these few tweaks ain't much compared to the ones we get from customized ROMs, they are at least safer than rooting your device.
Now, you've seen how to use this feature if you think you need it. Deactivate this feature if it didn't meet up your expectation by repeating the SECOND STEP above, or, click on the three vertical dots located at the top right and then proceed to remove it.
What More?
Like I said earlier, there are many tweaks and cool features of Android Marshmallow but the System UI Tuner is seen as the main thing.
Have you heard of Marshmallow's Easter-Egg game? well, lemme drop some quick tips about it.
To play Google's flappy bird game on your Android 6.0 smartphone, go to your device system settings menu and click on the "About" section, tap on the line with "Android version" option steadily until a giant "M" comes up, press and hold down the M for some seconds and you're up to play your game.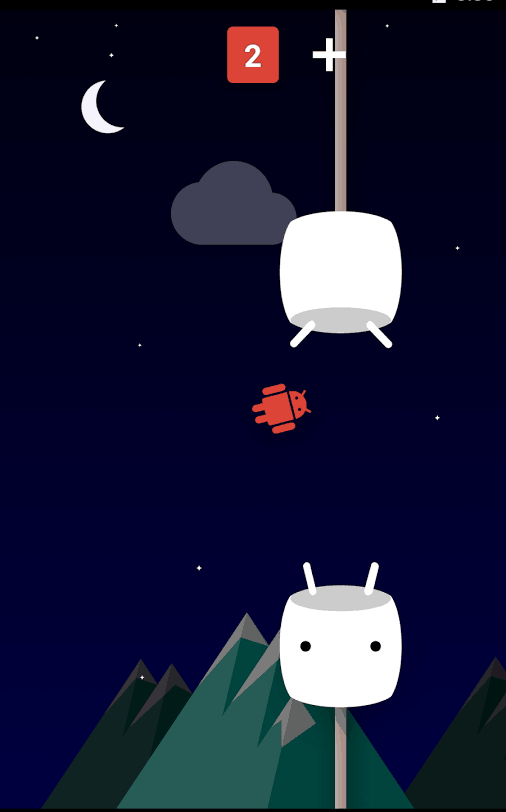 Thanks for taking the time to read these tutorials of mine, Kindly share them with your friends and colleagues. Have a nice DAY!