The fuel injection system in modern cars is quite complicated. It is alleged that fuel injector cleaners can clean up buildups inside the fuel injection system to improve fuel efficiency and engine performance. However, some auto technicians also allege that there are no buildups inside the fuel injection system in modern cars.
Regardless of the claims, a lot of drivers still want to buy these cleaners for their cars. Hence, this comprehensive list of the top 10 best options you will find in auto stores (online and offline).
Best Fuel Injector Cleaner For Private Cars
Come along with me as I walk you through the 10 best fuel injector cleaners that are correctly modernized for usage on private cars, trucks, and auto bikes.
1. Techron Concentrate Plus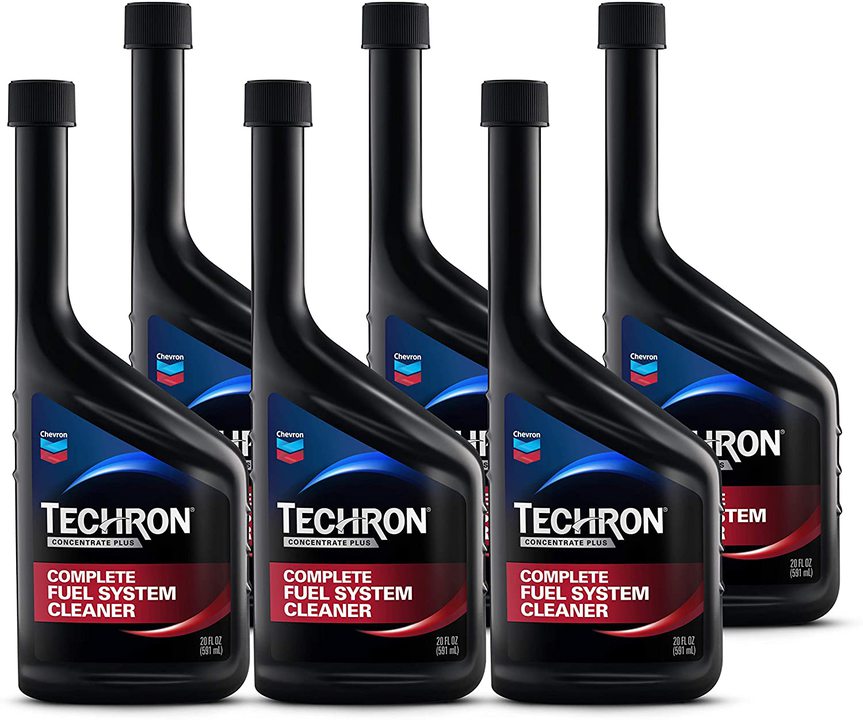 The Techron Concentrate Plus is built to unlock your car's best performance; however, you should refer to your manufacturer's recommendations for using fuel injectors.
Techron Concentrate Plus cleans, restores, and provides some level of protection to the entire fuel system, which includes the injectors, carburetors, valves, and combustion chambers. It also promotes fuel efficiency, reduces engine surge, and eliminates cold start performance.
2. Sea Foam SF-16-2PK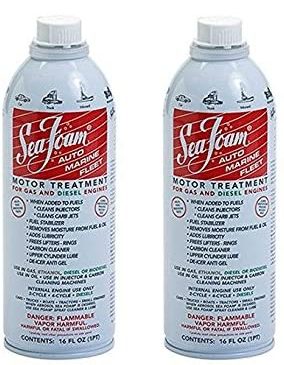 This fuel injector cleaner by Sea Foam is a budget-friendly motor treatment compound that helps to dissolve and clean fuel deposits in the injection system. It also removes sticky residues from the gas and diesel injectors, carburetors, and combustion chambers.
Using this product can improve your car's fuel efficiency. Plus, the manufacturers guarantee that it does not contain abrasive chemicals that may harm your engine.
3. Red Line (60103) SI-1 Fuel System Cleaner

The Red Line (60103) SI-1 Fuel System Cleaner is designed to entirely clean buildups and prevent corrosion in your car's fuel system.
It's highly effective in cleaning fuel injectors, carburetors, valves, and combustion chambers. Red Line (60103) SI-1 is able to clean these components with a concentrated blend of high-temp and low-temp detergents; thus, improving gasoline stability and eliminating grimes and varnishes formation.
4. Dura Lube HL-40199-06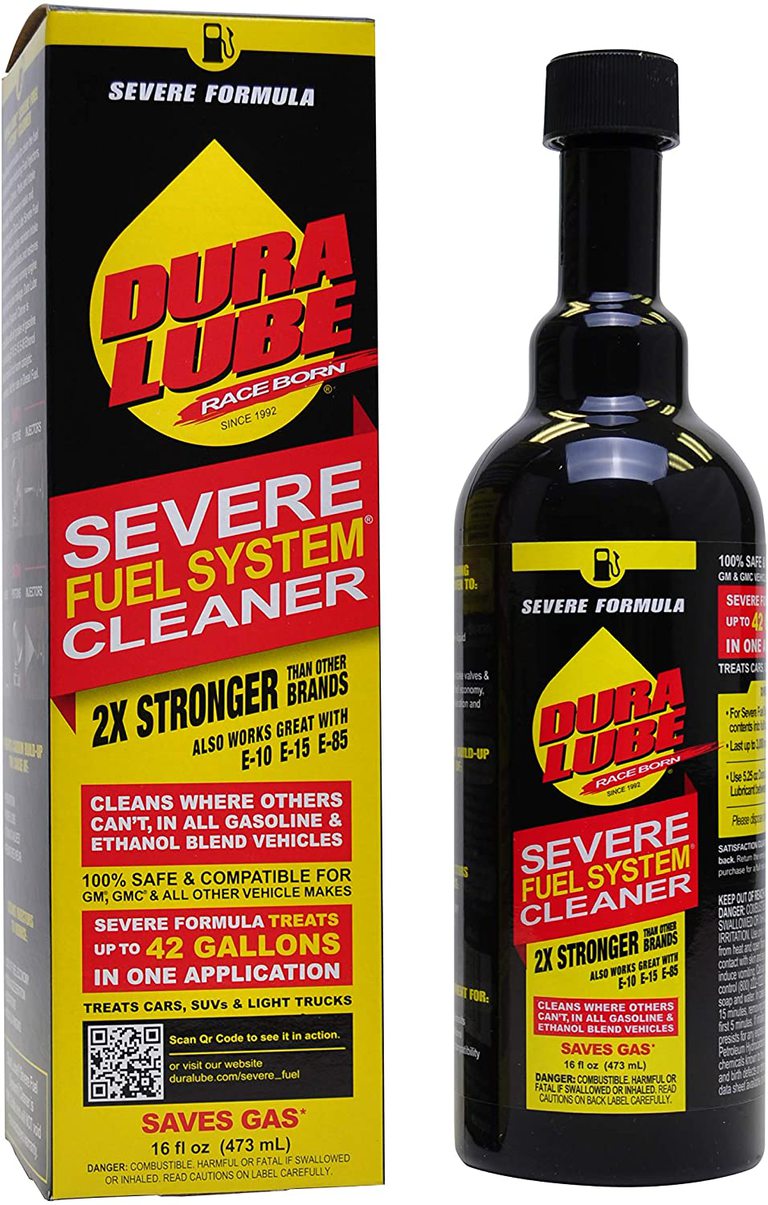 This isn't just a fuel injector cleaner, but doubles as a car exhaust cleaner. It is advisable to decant the container into your gas tank after every 3,000 miles.
This injector cleaner treats up to 42 gals, and it is suitable for direct injection and turbo engines. The formula is able to clean your car's entire fuel system to improve fuel efficiency, treat poor acceleration, and unlock your engine for better performance.
5. Lucas Oil 10512 Deep Clean

Lucas Deep Clean is a reliable compound that cleans the entire fuel system, as well as reduces harmful NOx emissions. This formula can also remove carbon deposits from the engine to prevent knocking.
The manufacturer assures that there are no chemical additives included in the making of this compound. Instead, this injector cleaner is a blend of the proprietary Lucas additive package and specific carrier fluids – it would definitely improve fuel efficiency.
6. Liqui Moly Jectron Cleaner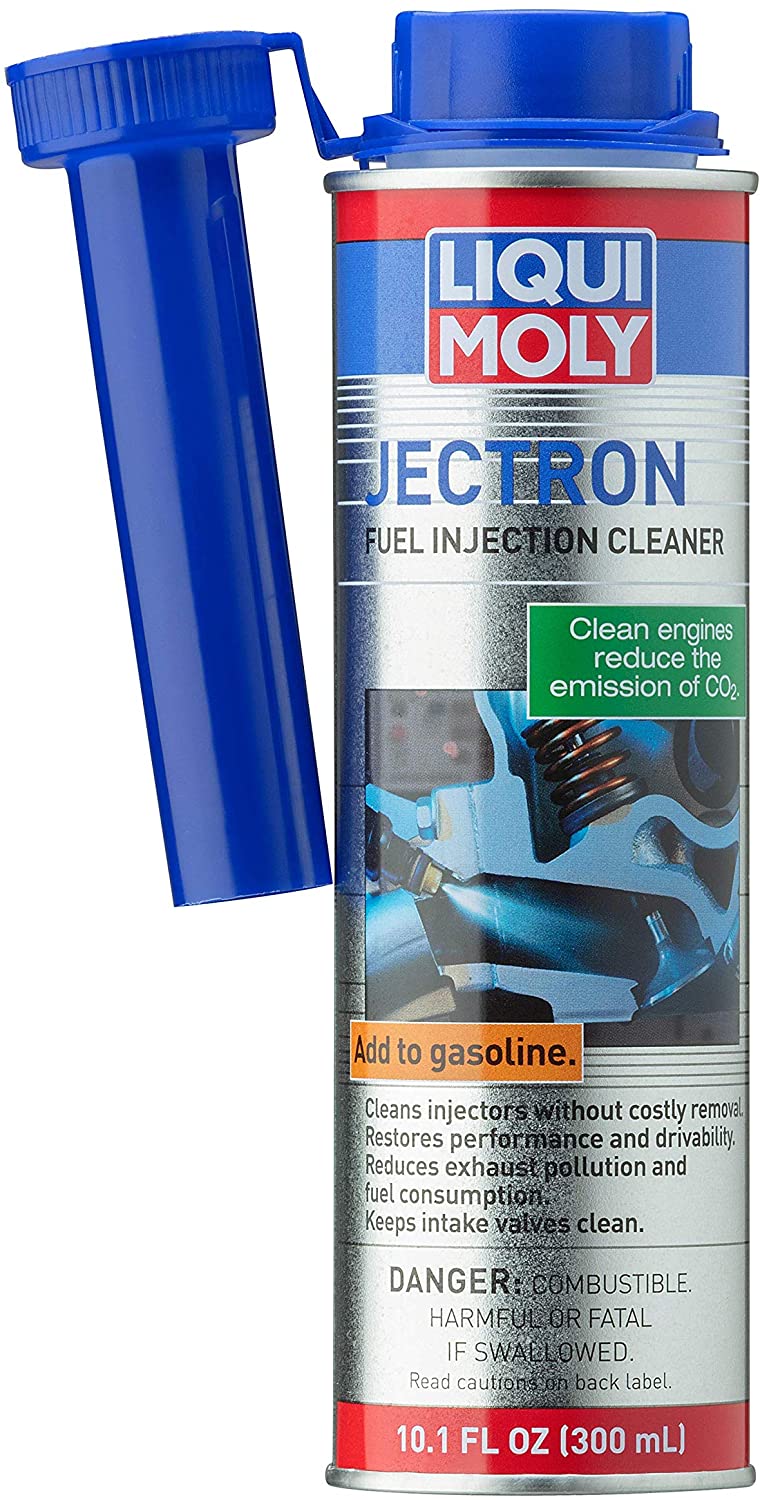 If your car is hard-starting, this injector cleaner has the additives to solve this issue. The Liqui Moly Jectron Cleaner removes carbon deposits from fuel pipes, distributors, injection, and inlet valves.
It simply cleans the petrol injection system to ensure smoother idling and eliminates starting problems and stalling. This cleaner also cleans the combustion chamber thoroughly. It is a budget-friendly injector cleaner that works for all types of car engines.
7. Royal Purple Max-Clean

Here's a 3-in-1 fuel additive that would renew your engine and unlock its best performance. The Royal Purple Max-Clean, just like most other injector cleaners, helps to remove buildups from the fuel systems in a bid to improve performance and fuel efficiency.
It also reduces hydrocarbon, NOx, and CO emissions; however, you should follow the instructions listed in your car manual.
8. STP Pro-Series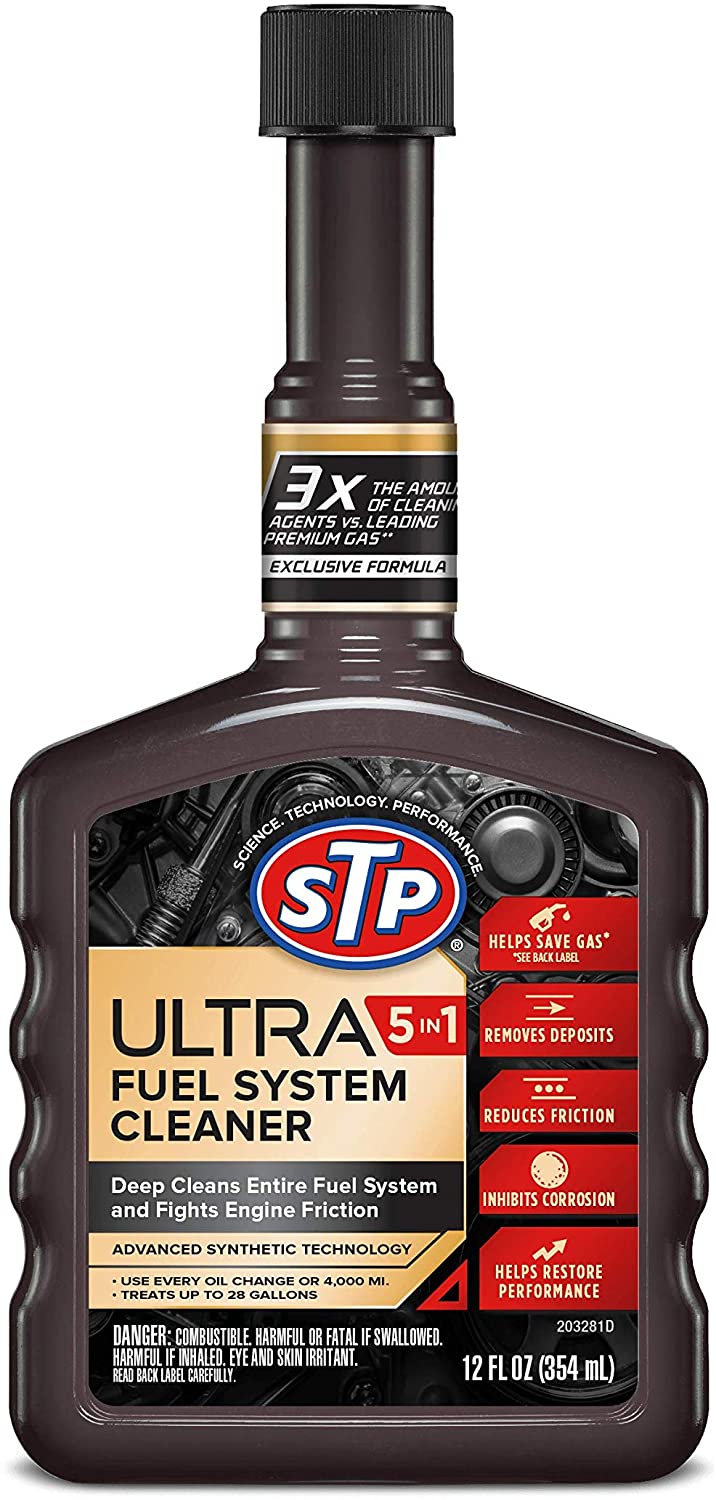 Suitable for cars, trucks, and even motorcycles, the STP Pro-Series injector cleaner is a top-notch, high-performance, fuel system cleaner. It is a 5-in-1 cleaner that deep cleans and lubricates the core components of your automobile.
This formula is blended to improve fuel efficiency while providing maximal protection to your engine. The STP Pro-Series is compatible with all modern engines and cap-less fuel tanks.
9. Gumout 510019

As expected of a fuel injector cleaner, this cleaner removes carbon deposits from key engine components to improve performance and stability. It also provides some level of protection to prevent future carbon buildup inside the injectors, intake valves, and other ports. Gumout 510019 improves fuel economy, reduces emissions, and it is safe to use in turbocharged and supercharged engines.
10. STA-BIL (22275) 360 Protection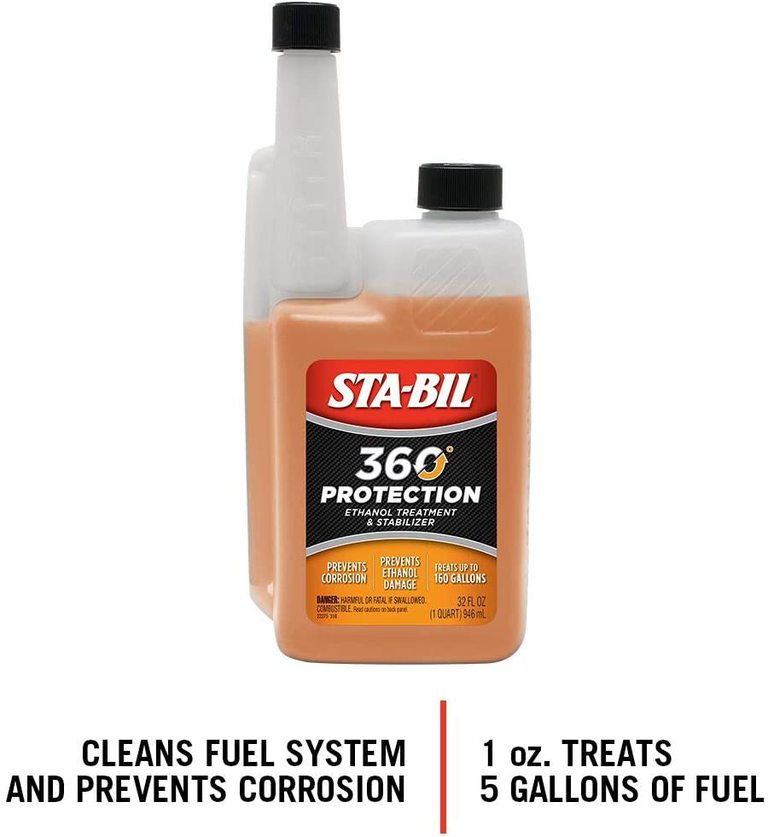 This formula helps prevent ethanol-fuel-related damage in vehicles. It also checkmates corrosion while increasing engine power and efficiency. STA-BIL (22275) 360 Protection is one of the bestselling fuel system cleaners in the United States.
The manufacturer advises that you pour in STA-BIL 360 before adding fresh fuel to the car.
In Summary:
These are the best fuel injector cleaners you can buy right now. They can possibly improve your engine's performance by removing buildups and dirt from the core engine components. Interestingly, these car injector cleaners are versatile and can be used in different cars.