Autophix 3210 is a Bluetooth-based OBD II car diagnostic scanner that neither uses nor needs a cable connection. As already opined in our ANCEL AD310 review post, a computerized scanner (such as the Autophix 3210 OBD2 scanner) is an accessory every car owner or driver should consider buying. It helps in diagnosing the most common car engine prompts and can equally help to suggest workable fixes for a number of them, including turning off your illuminated check engine icon.
OBDII scanners are quite on-demand, and as such, there are many models in the markets from different brands. However, the Autophix 3210 scanner brings a new dimension to the niche as it is packed with more functions, and also transmits its data via Bluetooth to your smartphone (Android or iOS).
In this short Autophix 3210 OBDII scanner review, I will show you how this scanner works as well as share my personal experiences after using it for 3 weeks.
Autophix 3210 Overview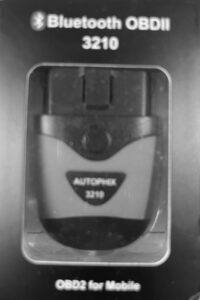 Autophix 3210 is a fan's favorite when it comes to the popular OBD 11 scanners that truly work! With over 5,000 satisfied customers on Amazon, the AUTOPHIX 3210 scanner is hands down a solid option for anyone who's looking to get a universal OBD2 car diagnostic scanner without breaking the bank.
It is a portable device that plugs into your car's OBDII port and requires no additional setup or connections to work. However, you will need to install its mobile app on your smartphone, which is where you'll get access to its tools and functions.
The Autophix 3210 device works with the Autophix mobile app that's fully compatible with iOS and Android OS. Using this scanner, there are many diagnostics tests you could run on your vehicle to pinpoint a fault.
This piece of device from Autophix Tech Co., LTD supports over 200 car brands and over 200,000 vehicle models (as alleged by the manufacturer). The app's interface is multilingual, so you can switch to any language of your choice – up to nine (9) of them. Yes, it works with Bluetooth connectivity, which means it doesn't come with any cable.
Device Specifications
Size: 1.97 inches (W) x 2.36 inches (L) x 0.98 inches (H)
Technology: Bluetooth v4.2
Vehicles Supported: 12V cars, hybrids, SUVs, minivans, or diesel light trucks
Processor: Advanced 32-bit GD chip
The Features: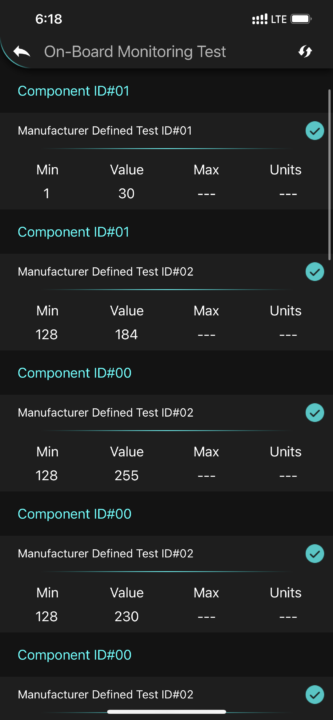 Triple LED indicators to show connection status.
Smart Sleep Mode in case you forgot to pull it out from the OBDII port.
Lightweight, pocket-friendly, easy to move around with.
What's in The Box?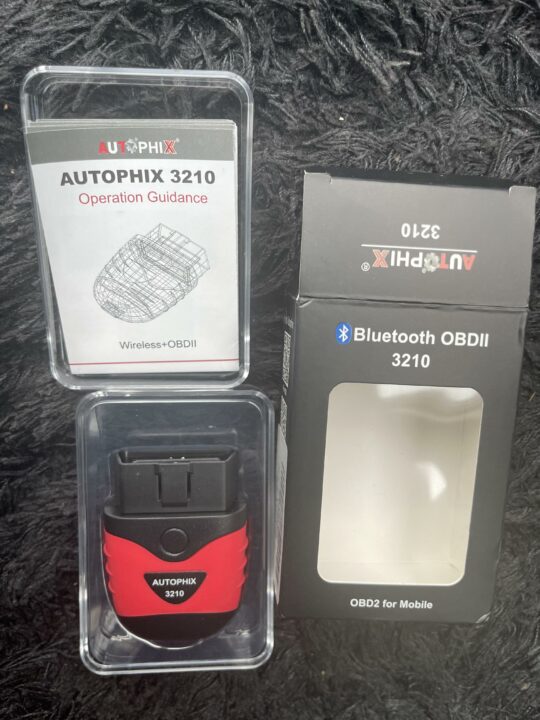 The Autophix 3210 comes in the box without any additional accessories apart from the user manual and plastic housing. It runs wirelessly; hence, there's no OBD cable like that of  ANCEL AD310.
Pricing and Where To Buy?
The Autophix 3210 is available in many auto stores, both online and offline stores. It is a popular OBDII device (hence, your local auto parts store may have it). However, the device can purchased on Amazon for $30 to $32.
Autophix 3210 OBD2 Scanner Capabilities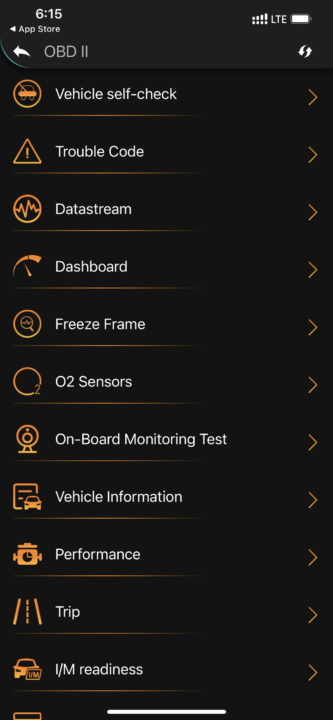 The Autophix 3210 OBD II scanner can do a lot; from reading over 8,000 DTCs to providing you with live stream data, trip details, performance test results, and many other important information. Hereunder are the main functions of the Autophix 3210 Bluetooth OBDII device.
Read Codes & Erase Codes: This device reads and erases an impressive number of error codes, so you don't need to visit an auto workshop for this.
OBDII Codes Library: The Autophix 3210 comes with a built-in library where you can look up the actual definition of over 8,000 OBDII codes.
Live Data Stream: Of course, this OBDII device supports live stream data where you get to see your vehicle's data and performance in real time.
Tests: Using this BT OBDII scanner, you can run a series of tests such as EVAP system tests, O2 sensor tests, battery tests, and others.
Access Real-Time Battery Voltage: Know your car's battery's actual voltage in real-time; this lets you monitor the battery's health and detect faults on time.
View Detailed Vehicle Information: You can access crucial vehicle information using this device; information such as the vehicle specifications, VIN, CID, and CVN.
I/M Readiness: Check if your car is going to pass the state's e-missions readiness check and other related tests.
How To Use Autophix 3210 Bluetooth OBDII Scanner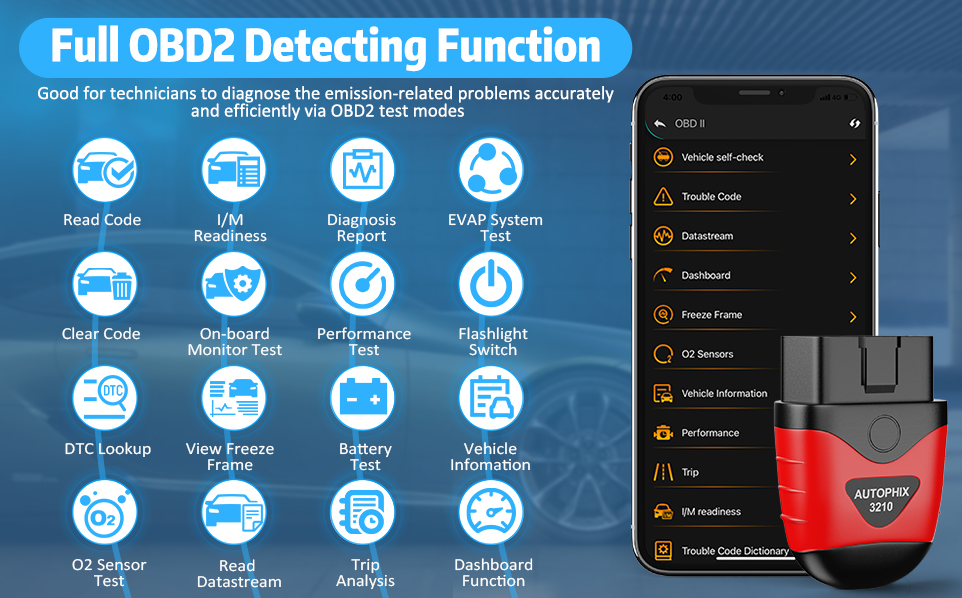 While some OBD2 scanners come with a built-in monitor (screen), the Autophix 3210 OBDII readers come with none. Instead, it lets you pair your smartphone or tablet to the device – from where it's accessed and controlled.
It is pretty intuitive and easy to use. You'd only need to plug it into your car's OBDII port, then ensure the mobile app is downloaded and installed onto your smartphone. Hereunder are the steps in full:
Step One: Download the App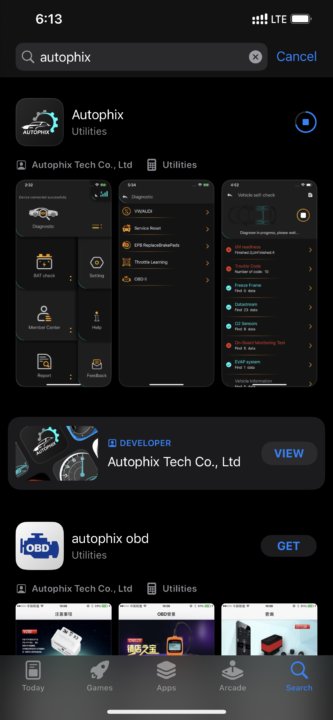 Go to Android's Play Store or the iOS App Store and search for "Autophix." Install the app on your smartphone: – That's where you'll perform all the OBDII checks, scans, and tests – while connecting to the scanner itself through Bluetooth.
Step Two: Plug in the Device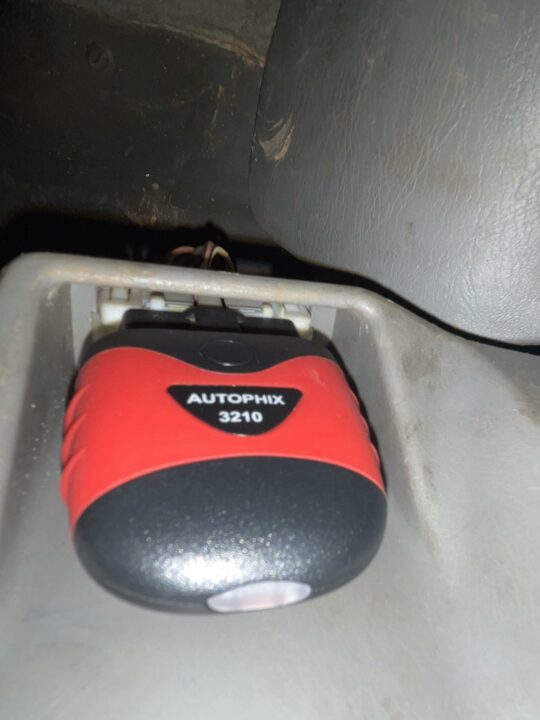 Turn off your car's engine and plug in the OBDII scanner into the OBD2 port of your car. Basically, the OBDII port is located below the steering wheel – look for it around that area.
Step Three: Turn on Ignition and Connect
Once the Autophix 3210 is properly connected, turn your car to ignition and the device will beam an LED light. Now, pair the device with the app you've installed (in step 1 above) using Bluetooth – the instructions are provided as you launch the app.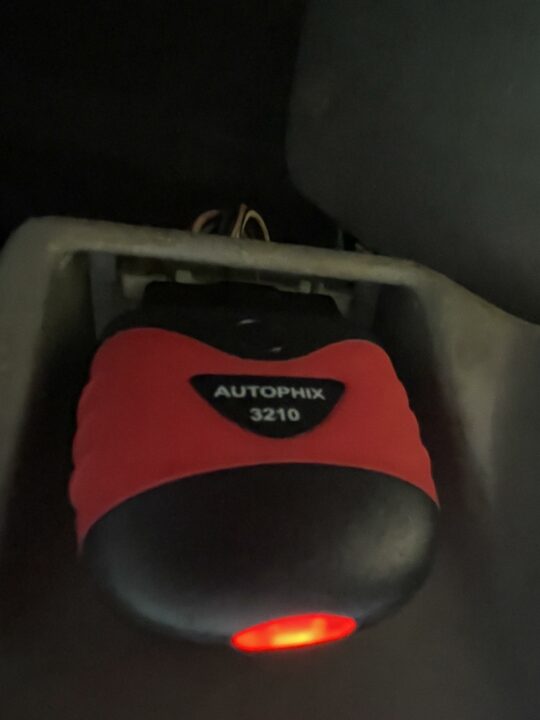 (The red light on the device indicates the device is powered on; the yellow light indicates that the connection is in process, while the green light indicates the connection is successful).
Step Four: Perform Your Tests and Scans
Now, at this point, after you have connected and paired the Autophix 3210 with the mobile app, you can go ahead to select the test or check you'd like to run. The app's interface is quite intuitive, you simply need to tap on the action you want to perform and follow the subsequent prompts.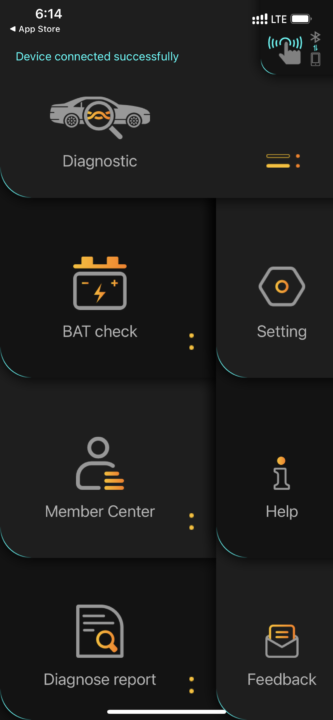 Also, the app's interface is customizable, so you can make it suit your preferences.
Our Review and Verdict
So far, the Autophix 3210 car diagnostic scanner clicks all the right buttons for us. The battery tester along with the Diagnose report section (that allows you to revisit previous scans and inspection reports) is something that isn't common with other scanners in this price range.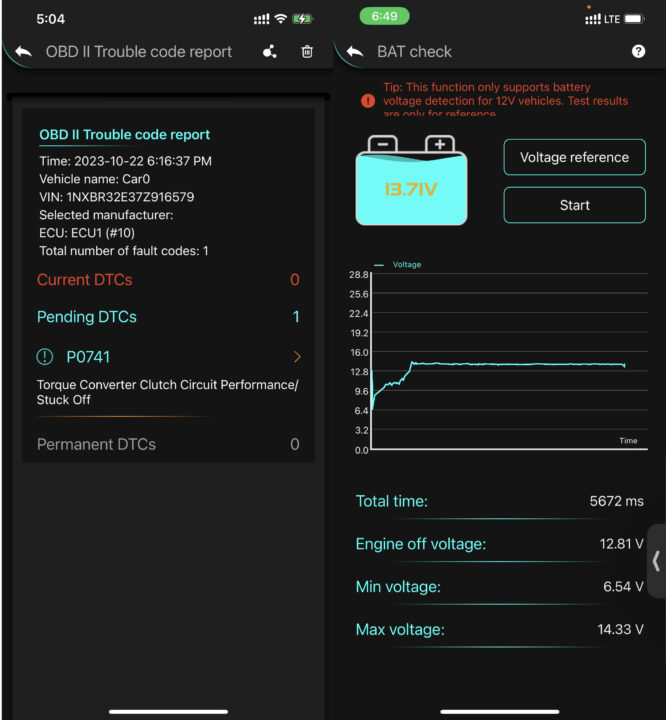 We've had this copy since last month and have tested it on several vehicles including an old Corolla 2007 sedan (from where most of these screenshots are taken). So, with the Diagnose report, it is super easy to visit and re-assess old data from previous scan results.
Another big plus for the AUTOPHIX 3210 Bluetooth OBD2 Scanner is its compatibility with old and newer vehicles alike. Our test on a 2020 Lexus RX 350 SUV was as smooth as our test on a 2004 Toyota Camry sedan.
The vehicle scan report page (just like that of ANCEL AD310 and the other OBD2 scanners we've reviewed in the past) is detailed and also comes with replacement price suggestions.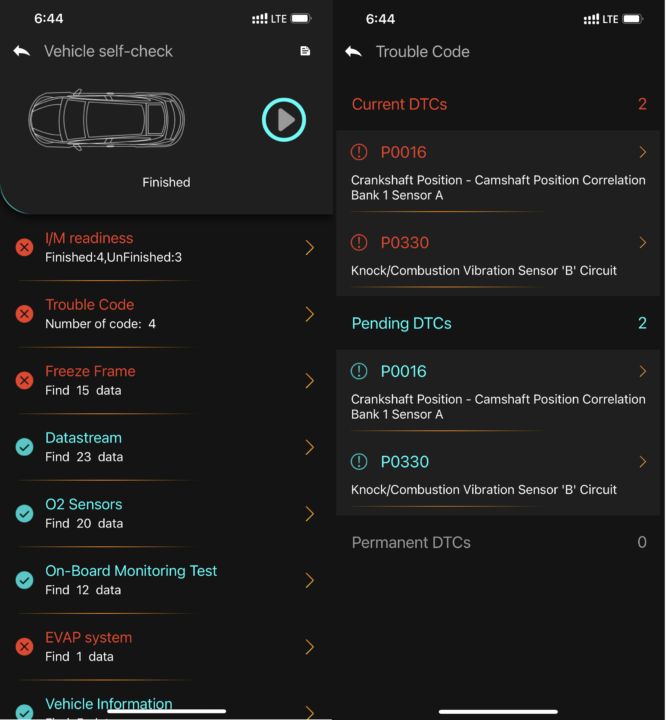 All all in, the Autophix 3210 OBD2 scanner is impressive and allows you to do a lot of checks and scans. It is a contemporary OBDII wireless scanner (utilizing Bluetooth 4.2). Also, for the price, this checks out as an affordable utility device for every car owner. More so, it is compatible with most 12V battery vehicles and flaunts a battery check function that truly works.