You may not foresee it coming, but it could likely happen anytime – what am I talking about? I'm simply talking about experiencing a dead battery. It is advisable that every car owner has an emergency kit, and a jumper cable should be among the items in your emergency kit. A jumper cable will help you out when the issue of flat or dead battery arises.
Also, you can offer help to stranded drivers on the roads by allowing them to use your jumper cable to charge and power their dead car batteries.
What is a Jumper Cable?
As the name implies, jumper cables are used to "Jump-Start" vehicles that may have refused to move due to a flat or dead battery. The ends of a jumper cable are equipped with alligator clips for this purpose.
There are many designs, lengths, voltages, and sizes of jumper cables, yet, their function(s) remains the same. Here are some of the best jumper cables you can buy from the market or top online stores. They are – a must-have maintenance kit for your road vehicles.
10 of The Best Jumper Cables for Modern Cars
Come along with me as I take you through these advanced and solidly-built jumper cables that are great for road vehicles and specialized automobiles.
1. Energizer Jumper Cables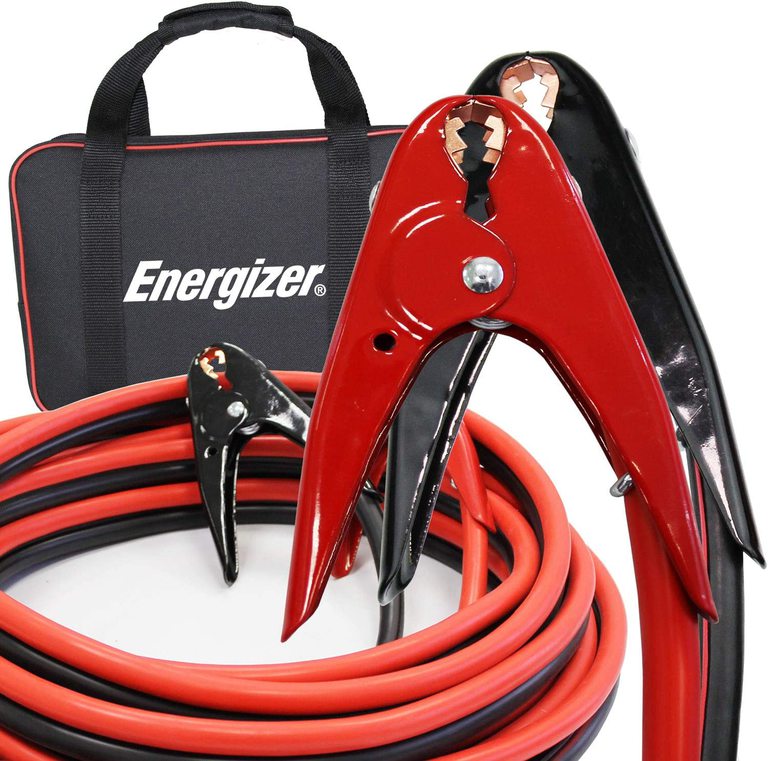 This 25ft., 800A, jump-start cable is obviously one of the best you should add to your car emergency kit. It is a heavy-duty jumper cable that can boost any car battery from an auxiliary vehicle. It is perfect for all kinds of cars (both big and small vans, SUVs, sedans, trucks, etc.).
Thanks to the thick vinyl coating and sturdy handles, you can easily connect the alligator clips to the battery terminals. This Energizer jump start cable is protected against rust and comes with a handy travel bag so that you can easily move with it everywhere you go.
2. CARTMAN Heavy Duty Booster Cables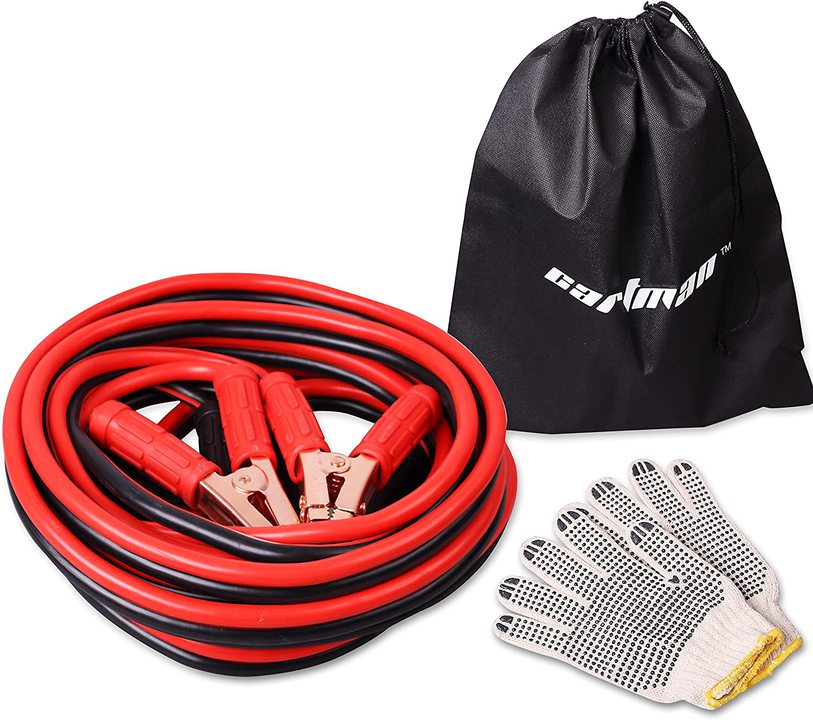 A jumper cable or booster cable that would help out in any situation is something you will love to have. This CARTMAN heavy-duty cables are well-designed to fit top and side post batteries; thus, they can work on any vehicle.
More so, the CartMan jumper cable is made with Copper Coated Aluminium (CCA). It is highly durable and has over 50% greater conductor than a 2-Gauge. However, this jump-start cable is for 800Amp use. It comes with a luxurious carry bag.
3. TOPDC Jumper Cables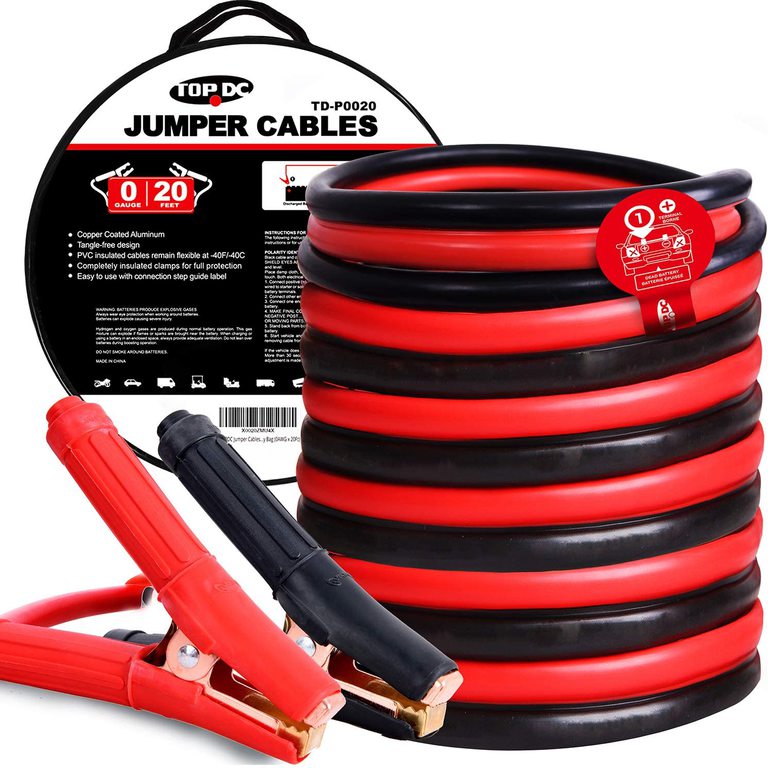 While jumper cables work for the same purpose, there are some that tend to be better (in quality) than the other. The TOPDC Jumper Cable is one of the best you can buy. At 20ft. length, you can use this cable to jump-start any stranded vehicle or save an emergency.
Interestingly, this cable features CCA coating and one-sided pure copper jaw for easy conductivity and efficient power transfer. It is 900Amp heavy-duty, PVC insulated cable, highly flexible, versatile, and durable. When bought from Amazon or other verified stores/outlets, the manufacturer offers a 5-year warranty.
4. EPAuto 4 Gauge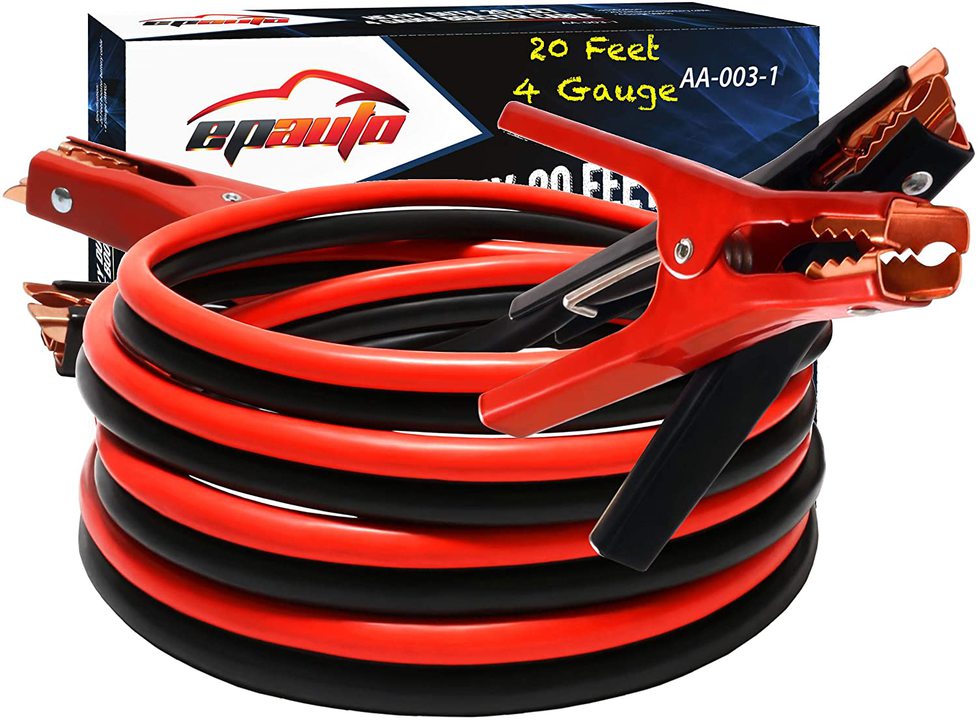 You will get a free carry bag when you purchase this gear from verified stores (online or offline). The EPAuto, 4 Gauge jumper cable, is sturdy, well-coated, and features up to 20 feet length. It works on all cars and fits all kinds of car batteries.
More so, this booster cable is sold at an affordable rate, includes a pair of gloves inside the box, and can be used to jump-start motorcycles/machines, too. It is a 500A jumper cable anyway, and one of the best you can get now.
5. RUGCEL Battery Jumper Cable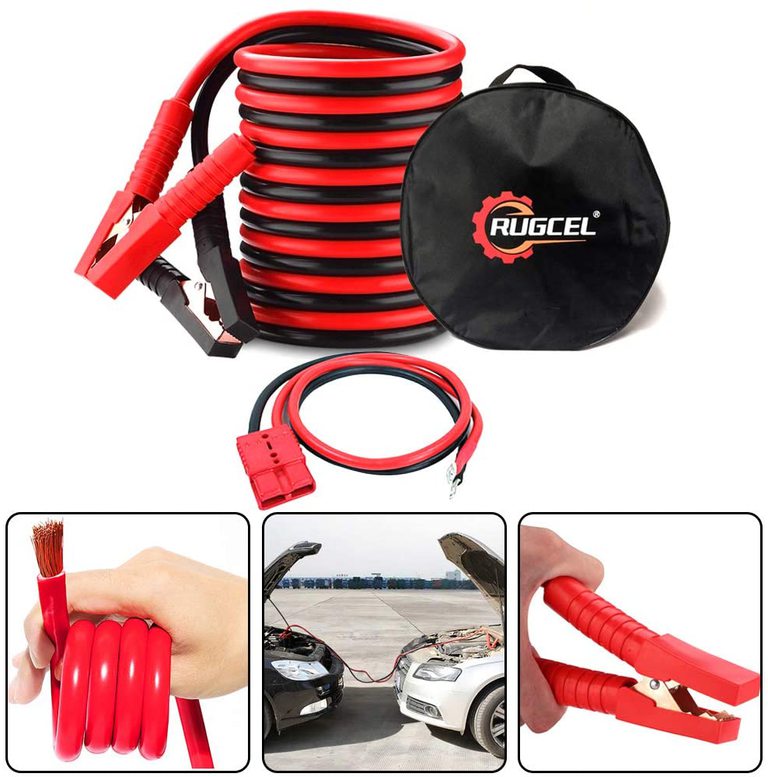 There can be emergencies where a 20ft jumper cable might not help; in such a situation, a 25ft or 30ft cable becomes the need. This Rugcel jumper cable is up to 30ft. in length and yet affordable. Interestingly, this comes as a kit when you buy from Amazon and other top stores.
The flexible and sturdy carry bag that comes with this kit makes it easy to carry it from one place to another. Furthermore, as with other cables on this list, this booster cable works on all automobiles.
6. AstroAI Jumper Cables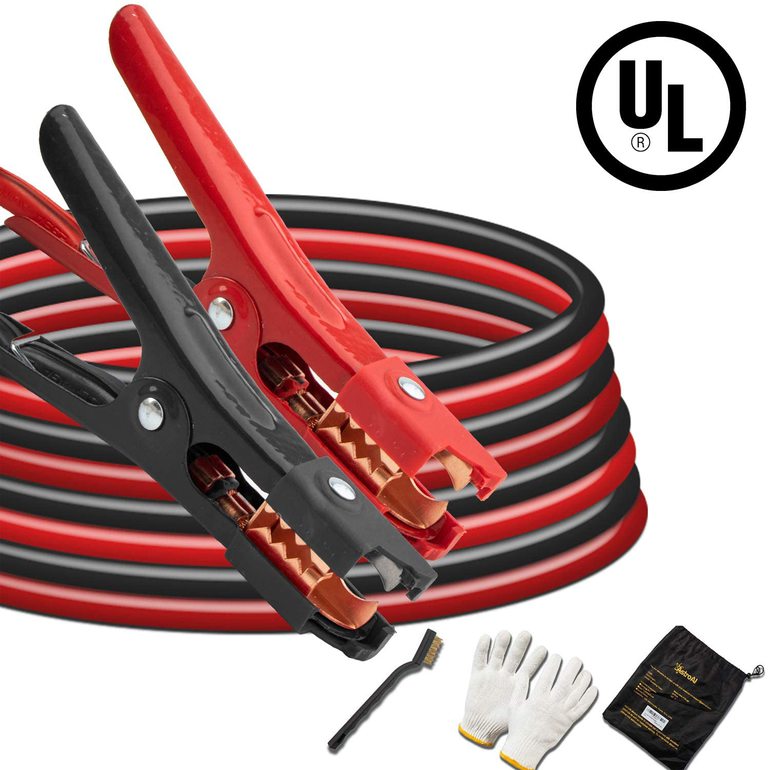 When dealing with electricity, irrespective of the voltage, you need to prioritize your safety. The AstroAI jumper cable is built to standard, featuring high-quality materials such as thick cooper, multi-functional clamp, and flexible cable. This is a 4-gauge cable with a larger capacity.
However, this jump-start cable is just about 20 feet long – it works on all vehicles and charges dead batteries quite very fast. Inside the box are a pair of hand gloves and a portable carry bag.
7. AmazonBasics Jumper Cable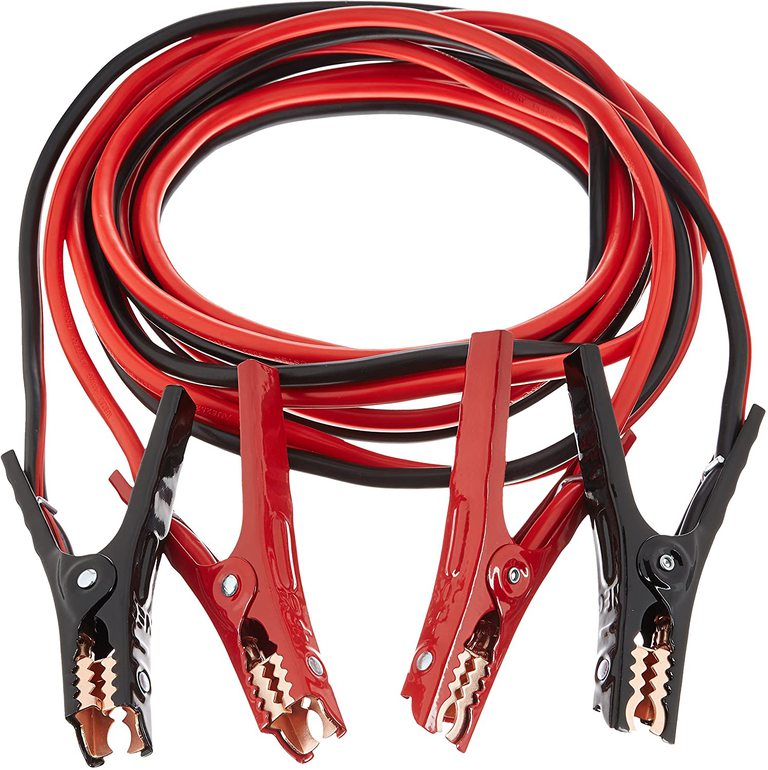 If you regularly shop on Amazon, you will easily agree to the fact that AmazonBasics products are typically originals and handpicked selections. This jumper cable offered by AmazonBasics is one of the best jumper cables for modern cars.
It is a flexible, 4-gauge, 20ft cable that can help to jump-start any car with a flat or dead battery. This cable has a 300 amp rating and performs as expected. One of the reasons to settle with this cable is the budget-friendly price. However, you are not getting a free carry bag.
8. Road Power 86600104 20-Feet Cable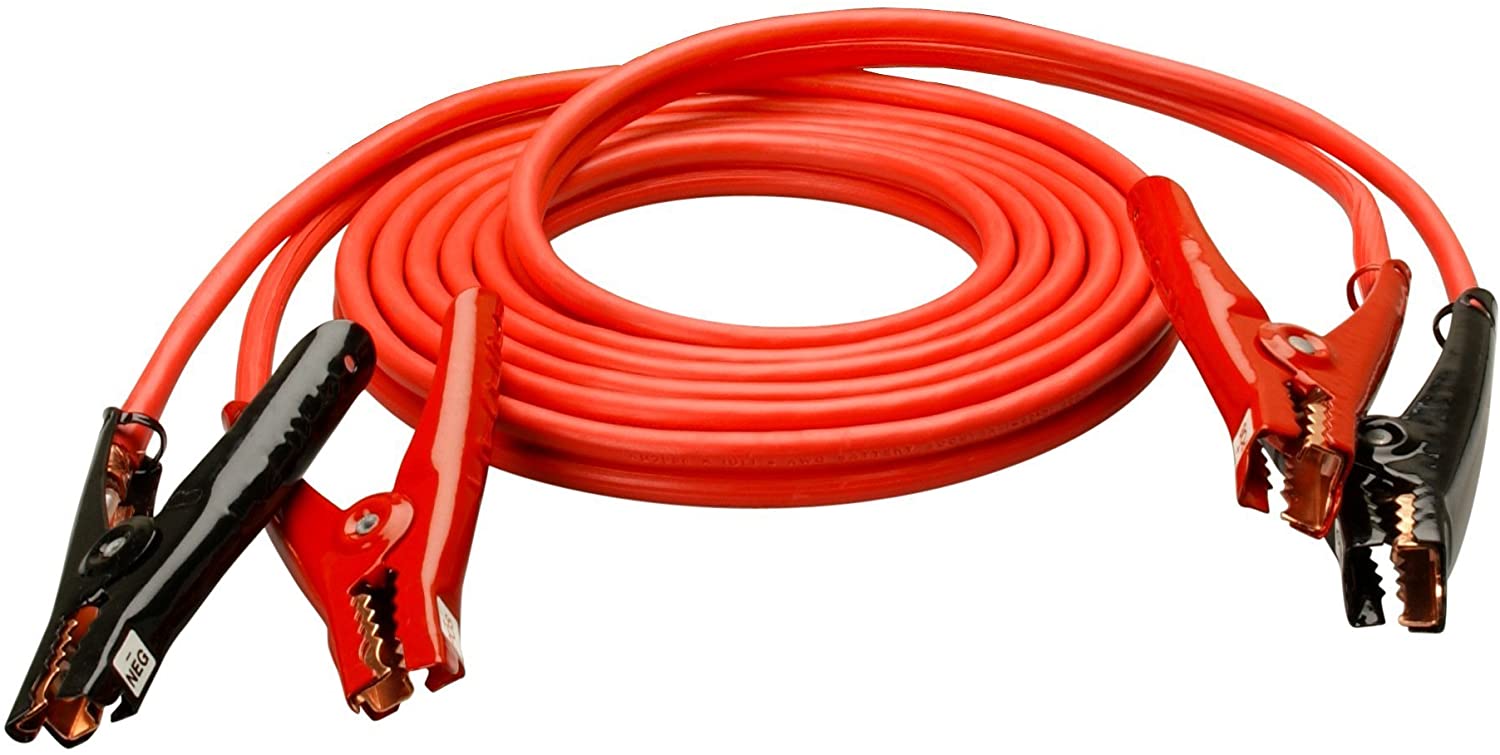 Not all jumper cables fit both top and side posts perfectly, but this particular one does. It is a 20ft., high-quality cable with polar glow clamps. The Road Power 86600104 20-feet cable features ergonomically designed handles and designed to work on all conditions.
More so, the premium polar-Glo polarity labels on the handles glow in the dark – this might make sense to you. Generally, this is a convenient car jumper cable you can stash in the trunk or get a carry bag.
9. NoOne Booster Cable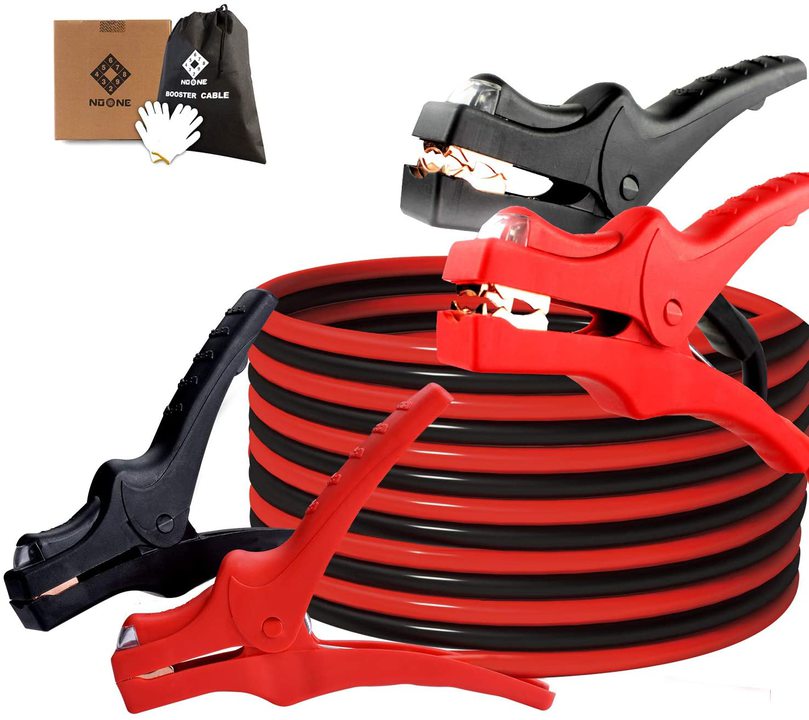 Here comes a reliable 6-gauge, heavy-duty jumper cable – it is one of the best in the market right now. The NoOne Booster Cable is sold at a cheap price and yet comes with a pair of hand gloves, plus a carry bag (when you buy from specific stores).
However, this cable is quite shorter than others on this list; it is a 12-feet jumper cable that's built with safety in mind. There is a led light attached to the clamps at both ends of the cable; the led lights shine once you open the clamps.
10. ABN Jumper Cable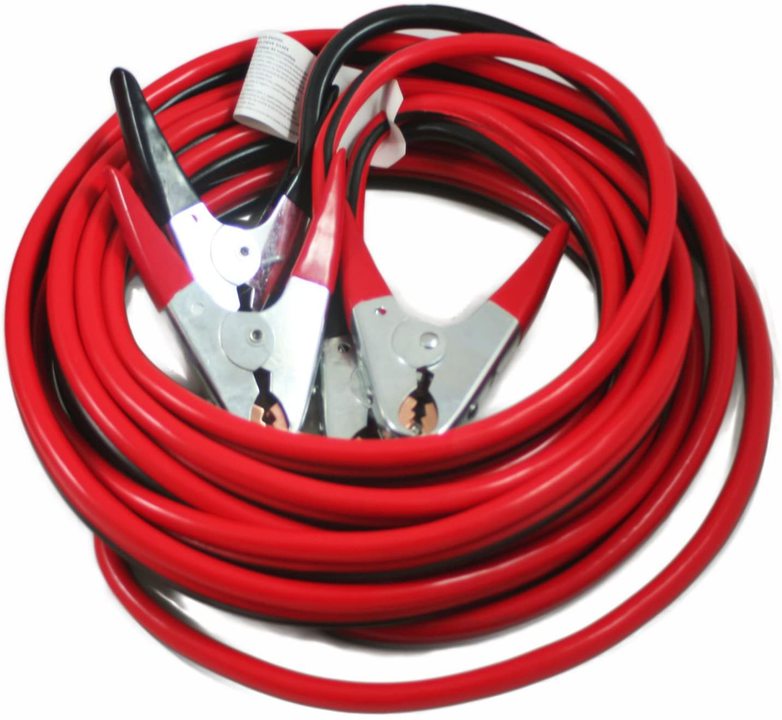 The ABN jumper cables are fit to use in all conditions. It is a 2-gauge, 25ft., 600 AMP booster cable that's built for all kinds of autos. This cable is flexible and would easily fit into your car emergency box.
Also, this jumper cable is designed with a water-resistant PVC jacket that makes it usable at all times irrespective of the weather condition. The non-slip rubber coating assures a firm grip.
In Summary:
These are the top 10 best jumper cables for modern cars. Interestingly, these cables would work on most automobiles, and they are weather-resistant. Some of them come along with a free carry bag while others do not; thus, you may need to buy a bag to store them. Generally, it is advisable that all car owners have jumper/booster cables; they help to jump-start vehicles when there's an emergency.