Quick Overview:Technology in this 21st century has made it easy to utilize her platform in growing your business starting from building websites to show case your products/goods or services, down to building android Apps for your business. It is also becoming obvious that Technology is what we need in creating that big product many people can surely attest to and also recommend to other people.
In this tutorial, I am going to be showing you how to build Android Apps for your business. Actually, we would not really be doing some hard coding here since that is one another chapter when it comes to Android Apps development; we would be leveraging the features on one among the numerous list of sites that offer people the opportunity to create apps without knowing how to code, 12` (more information below) to create some cool stuff for your business.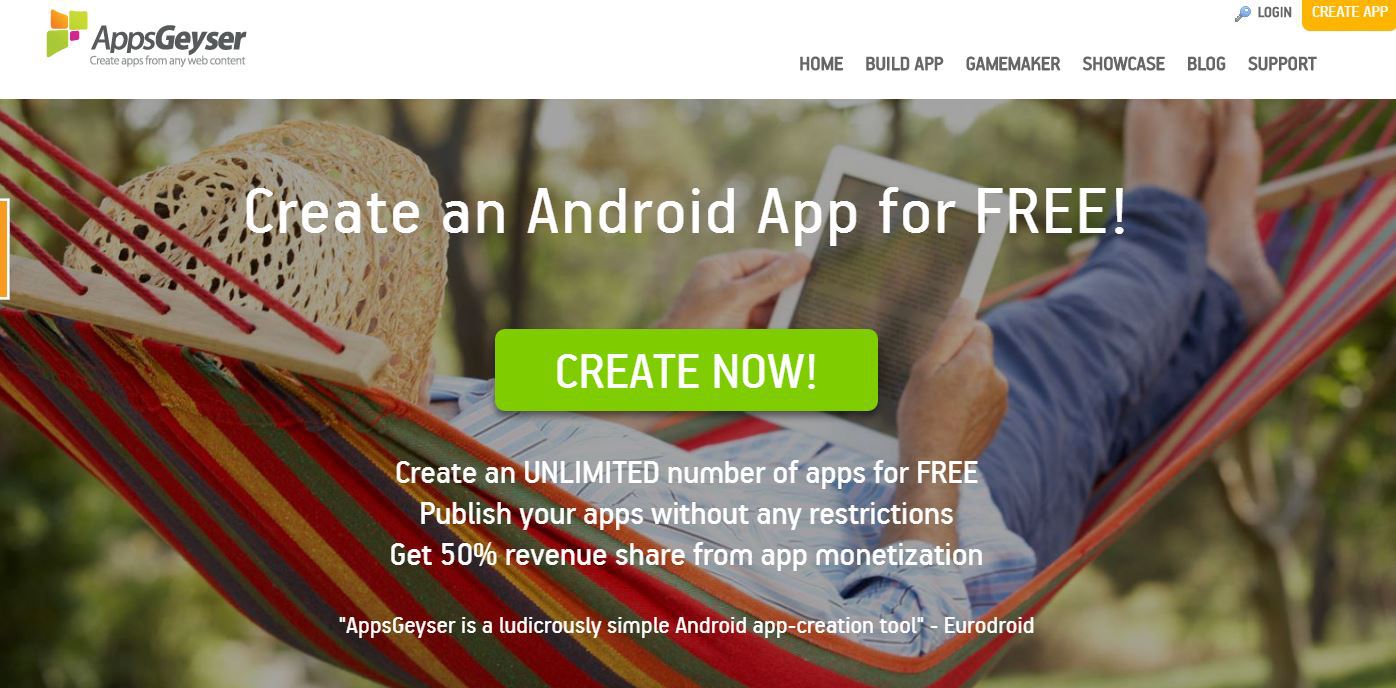 For this tutorial, I would be showing you how to create an android app on Appgeyser, which happens to be one of the top free App creators you can find online. The AppGeyser is an online free App creator that helps developers/business owners create android Apps. This platform also gives you access to many of its cool features like the premium and freemium features which is centered on how ads are being displayed to those that download your app. So getting down to business; I think it time to get hands dirrryyy!!
How to Build Android Apps on AppGeyser
To start creating apps on the App geyser platform, we would be visiting the official website for AppGeyser by visiting Appgeyser.com
Next we sign up for an account if you don't already have one or login if you have already created an account.
After Signing up, you would have to confirm your account by checking your mail box.
Now you will be redirected to your dashboard where you can choose your layout and other designing stuffs that would be needed on your app
After that, you would be asked to choose between the Premium and the Freemium For the premium version, you would be asked to pay a certain amount really which would remove the ads from the app and unlocks other cool features which are restricted to just the premium users.
Actually, there are other online platforms that let you create Android App. Though these are still cool ways to create your Apps, it is also good if you can contact a developer for the Job.
What is your Take on this? Tell us using the comment box below;