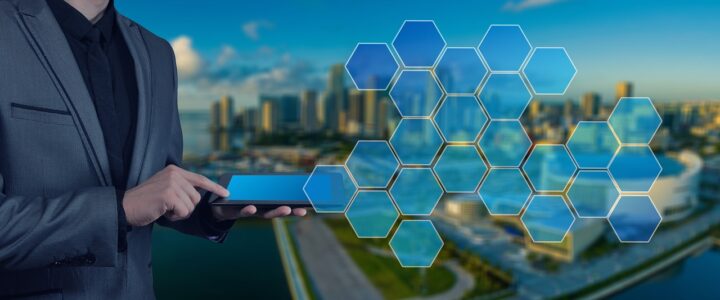 The majority of businesses, large or small, are navigating difficult, unpredictable times as our second year of COVID comes to a close. To meet the problems that 2022 could bring, companies around the world will need all the assistance they can obtain. From major board decisions to day-to-day operations, they increasingly rely on data to inform their judgments. Additionally, more and more of them are spending money on sophisticated business intelligence systems without realizing all of the promised advantages.
The trendiest subject in the business intelligence (BI) sector right now is democratizing data since data is becoming more important for all company users, from the C-suite to field personnel. The following trends are what we've identified for 2022, however, they all focus on making data more available. This is the overarching trend for 2022, and based on our predictions, they will continue to dominate the market.
1. GUIDED BUSINESS ANALYTICS
The business intelligence sector will move away from effective solutions, which however leave the company customers to analyze the information on their own. The goal of guided BI analytics is to make it simpler for every user to explore and comprehend his/her data. Inexperienced eyes won't be able to grasp contextless reports. Such things will soon which will become a thing of the past.
As a result, 2022 might be referred to as the year of contextually relevant data. Customers may be less willing to work with data, without understanding the context, definitions, and explanations. These will help them to properly comprehend all the information. The most effective business intelligence dashboards will integrate these components into their user experience (UX) in order to create a meaningful narrative with the data for any user.
The ultimate objective of guided BI analytics is to effectively assist users as they examine the data and guide them towards the data they are looking for. Consulting the data will be more like learning how to use a new social media (like Instagram or Tik-Tok) unlike attempting to comprehend a Microsoft Excel sheet with cryptic acronyms and other indicators.
2. NEW TOOLS FOR YOUR NEEDS
Business executives have been more frustrated with their second-generation business intelligence tools over the past three years. These are the same technologies, to which they had allotted enormous expenditures. They were assured that these instruments were really the final piece needed to push their businesses to extraordinary profits powered by insight analytics.
These technologies are ideal for analytics specialists who investigate and evaluate the statistical properties of their firm, but they are usually found to be way too complicated for non-expert employees. The learning process is also considered to be difficult, even when extensive instructions and training lessons are provided. As a result, enterprise customers discover that in order to obtain the necessary data for anything but the simplest analyses, they must contact professional data analytics. Thus, customers avoid utilizing that information even to make the majority of their daily decisions because of its complexity.
We hope that companies around the world will finally start to understand that "one size does not fit all", and that the technologies that work well for IT may not be the best solutions for corporate customers who want to have little assistance in accessing data. To address the demands of every user, you may really need a number of tools. Think about the following demands:
Get the right information your team needs;

Use dashboards to visualize the data;

Data sharing through reporting and smartphones;

Integrate with consumer and his/her business partner applications and portals;

Work together and make the right decision according to the insights.
Finding a single tool that can perform all of these needs properly is quite challenging indeed. A typical analytics solution does exceptionally well in one of these categories, which is frequently the technical elements of data readiness, and poorly in the others. Customers, who prioritize context and cooperation above everything, are quite different from the data professionals who seek exploratory capabilities. Business executives will spend more money on customized solutions to satisfy their unique requirements.
3. FOCUS ON USER-FRIENDLY CAPABILITIES
Despite the fact that the majority of firms are spending a lot of money on BI and business analytics, rates of adoption are still surprisingly low, at about 30% globally. It's not quite enough to call a corporation data-driven if just a third of its operations receive analytical information.
One will need more than just having an effective team of analysts and the most effective technologies available on the market, in order to create a proper data-driven corporation. You should make data access simpler for every employee in your company. As was previously mentioned, the majority of BI tools are now still too complicated for non-experts to use. Thus, most firms will be compelled by this issue to push analytics on a personnel scale in order to encourage rapid and mass adoption within the organization.
The challenge for BI tools will be to deliver more user-friendly capabilities so that the 30% adoption rate starts to spike upward. This is not an easy task, and we predict that by 2023, having to go through a reporting team of trained analysts to extract analytical insights will be seen as an unacceptable hurdle for innovative users looking for simpler data.
4. FIND NEW ANALYTICAL APPROACHES
Organizations across the world have experienced an extraordinary challenge in recent years. They needed to make use of the vast amounts of data they had at their disposal, but their personnel lacked the necessary experience. While data may help them understand their markets, consumers, and possibilities better, only highly qualified data professionals could draw the necessary conclusions from the data.
The concept of the "citizen data scientist" emerged when demand for data scientists increased on the job market and the cost of engaging a team of IT or data specialists increased as well. This concept is regarded as a person who works in a different area than statistics and analytics, yet develops models that include predictive analytics. Non-expert users might accomplish it themselves if they merely had the necessary abilities to comprehend and utilize data. To encourage this recently hired personnel in developing their abilities, companies invest in additional training. However, this strategy is more and more recognized as being expensive and ineffective.
The strategy however is now changing. Business users no longer need to become data scientists. Instead, modern companies have changed their vision and are investing in professional analytics that are:
Readily understood by the data novice;

Accessible by employees at every level, not just data experts;

Available across every device in seconds.
We're observing that corporate customers, who invest in BI products and staff to administer them, are giving these factors more weight.
5. SMARTPHONE – THE PRIMARY METHOD OF BI
One of the main goals of effective business intelligence is to provide users with the most relevant information. Secondly, they should be able to access the data whenever and wherever they need it.
Nowadays BI will become much easier to analyze and understand for almost everyone, despite the position a person holds. What is even more important, is that it doesn't matter anymore, whether you work from home or stay in the office, you even might be somewhere in the field, or in a cafe, etc. Having access from your smartphone will make your life easier, as our mobile devices are always with us, ready to be used in a matter of seconds. It seems reasonable that BI would be handled on mobile devices more often, yet the majority of BI suppliers don't seem to realize that current mobile applications are still clumsy adaptations of desktop-focused analytic software.
Given this, we might conclude that BI companies that wish to remain relevant will increasingly rely on mobile devices. They will need to create mobile-first dashboards that are simple to deploy on any device and don't require any installation or configuration.
6. IMPROVE YOUR ANALYTICS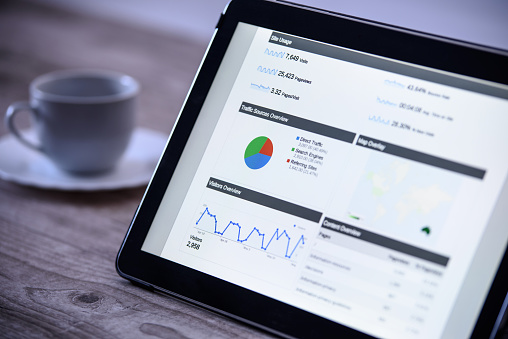 SaaS providers, software sellers, and app developers have recently realized that they should somehow differentiate themselves from their competitors. And we're talking not only about the information companies which can utilize the data to improve their product and meet the demands of their customers. But we are also referring to our goal to provide consumers with complete statistics of their activity in real-time. In essence, we consider data as a service rather than a tool.
However, the main issue is that the majority of software businesses are only interested in creating their own products, and that is what their staff are mainly educated for. Companies` own reporting tools would be far too expensive and difficult to design and develop. They may provide their clients with superior analytics without any training needed. It is due to integrating third-party reporting solutions that can be integrated into their own platforms. Understanding this will provide BI businesses a distinct advantage over their rivals since data insights will finally provide an accurate analysis of their strengths and weaknesses.
Conclusion
The BI environment is constantly and continuously changing. The shift from IT-driven BI delivery to self-service analytics is proceeding quickly, and the most recent significant trend of advanced analytics has now been introduced. With measurable advantages, BI and advanced analytics are already being integrated into core operating systems.