Because of the current crisis, the "new normal" involves the use of digital means to collaborate with your team and realize your business goals. Google has plenty of apps you can choose from for reporting and presentations. Whether you work in an office or at home, Google apps are easily accessible, convenient, and useful.
In this post, you'll learn about different Google apps you can use for reporting and presentations.
Google Data Studio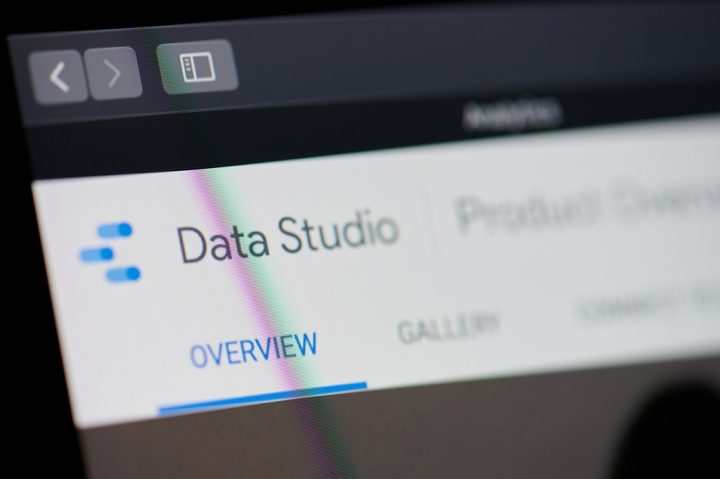 Today, Google Studio is an essential tool for businesses. It's also referred to as Data Studio, which is a free data visualization and reporting tool that was launched in October 2018. Save plenty of time and money with Google Studio because you can create, read, and share reports in just a matter of minutes.
You can easily visualize data with its impressive platform features, including graphs, charts, maps, and widgets. With the versatility and practical use of Google Data Studio, you can make sounder and faster decisions to achieve better results. So, it's worth knowing how to use Google Data Studio.
Check out these quick facts about Google Data Studio:
This tool was formerly known as Google Data Studio 360, which was a paid data visualization app.
Google Data Studio allows you to extract data from 12 different sources, such as Google Analytics. Just imagine being able to combine them into an easy-to-edit, easy-to-read, and easy-to-share report.
The widget options of Google Data Studio include pie charts, heat graphs (by state, region, or country), and time-series graphs, which can be modified.
Google Slides

One of the most sought-after Google apps for presentation is Google Slides, which is embedded within the Google Drive service. This service includes Google Sheets and Google Docs, which are helpful spreadsheet and word processor apps for reporting in business presentations or online.
The flexibility of Google Slides is impressively reflected in its various applications. You can use this Google app in your web application on your smartphone as a mobile app (available in Android, BlackBerry, iOS, or Windows), or as a Google ChromeOS desktop application. Don't worry because Google Slides is compatible with the file formats of Microsoft PowerPoint.
Here are the good-to-know aspects of Google Slides:
You can easily create and edit your presentations online anytime and anywhere while collaborating with your team or employees in real-time.
All edits can be tracked with a revision history, tracking changes to the slide presentation. Each position of the editor is highlighted by making it color-specific or with a cursor.
With different degrees of permissions, the system regulates what you can do, and new features (like "Explore" for suggested images and layouts, and "Action Items" for assigning tasks to other users) for machine learning make your presentation more appealing and effective.
Offline editing is possible using Google Chrome web browser via Google Docs Offline, a Chrome extension that allows you to enable offline Slides file support on Google Drive.
Google Drive

Managing business documents, including digital invoices, is made easier with the superior storage ability of Google Drive. Store your reports and presentations in Google Drive for safe data-keeping and extraction whenever you need them. It's a file storage and synchronization Google service that was first launched on April 24, 2012.
This app allows you to store files on Google's servers, synchronize files across internet-capable devices, and easily share files. All files that you create and edit through the office suite are safely saved and stored in Google Drive.
Here are good reasons why Google Drive is important for your reporting and presentations:
Easy Access: As long as you have Internet and an internet-capable device, you can pull up files from Google Drive and send them to other users easily and quickly.
Secure: Google has very strict security measures, so saving your reports and presentations on their servers is safe and secure. You can grant permissions depending on your preference, such as allowing other users to "view only" and "view and edit."
Shareable: You can share files stored on your Google Drive through shareable links by placing the Gmail address of the recipient.
Google Sheets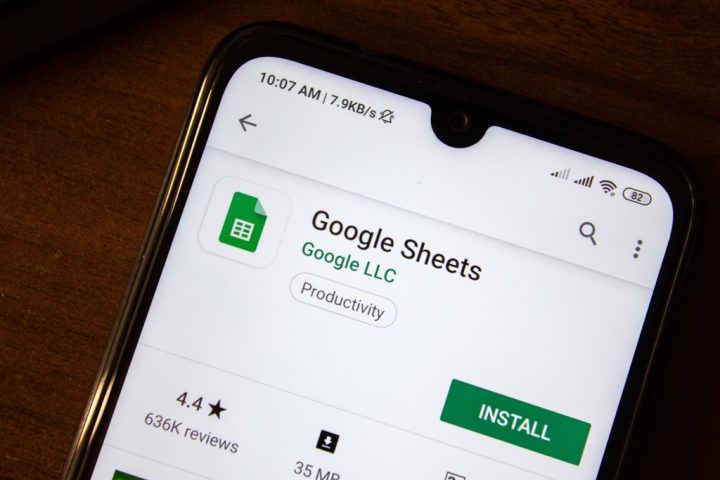 Many freelancers and companies are using Google Sheets. It's a free spreadsheet program that belongs to Google's office suite found in Google Drive service. It supports over 400 spreadsheet functions. Because of the usability of this Google app, you can create formulas to calculate numbers, manipulate data, and generate strings.
Google explains the importance of using Google Sheets to businesses, such as the following:
Up To Date Data: Because Google Sheets means working in the cloud, it's easy to stay up to date with your data as the information is automatically saved while you type. If you have several team members, collaboration in real-time is possible using their computer, smartphone, or tablet (online and offline) to create projects, such as quarterly budgets.
Take Advantage Of AI: The machine intelligence of Google Sheets speeds up data analysis. Using natural language processing or NLP, you can query your data, and Google Sheets will give an answer. Also, this Google app suggests formulas, creates pivot tables, and builds charts for you.
Work The Way You Used To: Google has installed features and functions, such as "VLOOKUP", "IPMT", and "SUMIFS", that most teams are using to avoid interrupting work. Use "FILTER" to help organize your spreadsheet based on the input. On the other hand, "QUERY" is used to drive specific results in a central data set.
Automate Business Processes: Because all information or details are in one place, automating business processes brings convenience to you and your team; there's no need to email people back and forth just to coordinate orders, inventory, and other tasks. Simply enter relevant data on Google Sheets, and changes can be viewed in real-time.
Conclusion

Google apps, including Google Data Studio, Google Sheets, Google Slides, and Google Drive, are useful in reporting and presentations. These free apps are easy to access, allowing you to create and generate reports and make appealing presentations.
Reports and presentations can be shared remotely or uploaded into various formats that are compatible with the same tools you're using in the office. By using these Google apps, you'll be able to communicate, collaborate, and finish tasks easily and quickly without having to spend anything.