Many entrepreneurs dream of starting their own businesses one day. However, for some, the prospect is too daunting, and they worry that they have enough courage to see it through. Beginning a company and building from nothing is not easy, and those that do not have what it takes could fail.
Fortunately, there is a second option for would-be business owners, and that is buying an existing enterprise, taking over the reins, and running it as your own from there. The difficult startup process is avoided when purchasing a pre-existing business, even one that operates online.
Which option is the best? There are arguments for and against both. Here are some advantages and disadvantages of buying an existing online business.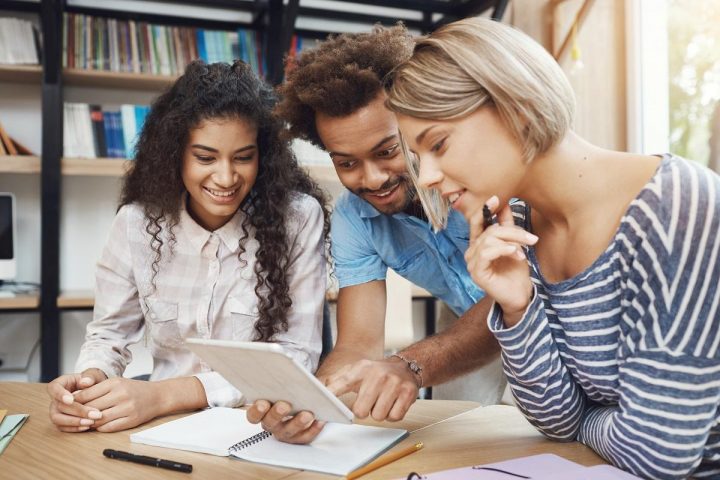 Source: Freepik.com

Advantages

Here are some of the prominent advantages of buying a thriving business online:
A vast reduction in the startup process

The startup process is what kills most businesses before they even start. It takes many long hours of research, planning, negotiations with suppliers, and looking for investors. A company will not initially show a profit for several months, and the owner has to have the nerve and resources to survive that.
With an existing company, the groundwork is laid before you take it over. Existing relationships with suppliers mean that the owner does not need source supplies and enter contract negotiations.
Procedures that the company follows are in place, allowing you some breathing room to adjust to owning it. Trained staff members continue their jobs and can offer you insight into the business and it runs.
As a business owner, you are free to start making improvements and developing new opportunities immediately. However, much of the heavy lifting was done before you arrived.
Better financing opportunities

An existing business has a far better chance of securing financing from a bank or any other investor than a startup. Many people favor the notion of using money to invest in an online business. But, like any investors, they wish to minimize the risk of losing their money.
An existing business is less risky because it has a proven track record. Therefore, additional working capital, raised on the company's past success, is inclined to include a more substantial sum than sourcing financing for an idea with no tangible evidence.
Established business practices

If you decide to buy an online ecommerce business, a lot of essential aspects of the company are established, and while they might need refinement, you have something to work from instead of nothing, such as is the case with a startup. This leaves you time to grow the business without first needing to nurture it.
One example is brand recognition, which should already have been established before you buy the business. Getting a brand out there and informing others about it takes time and a lot of trial and error. With an existing business, the groundwork is already done, and your task is to amplify it.
Similarly, the product or service is market-tested. You will already have feedback regarding its strengths and weaknesses so that strategies to make improvements will be drawn up and implemented immediately. With a new business, this information is not yet available, and getting it adds time to getting a startup off the ground.
Another feature you can take advantage of when buying an existing business is that there is already an existing customer database to start working with as soon as you take over. Selling to these clients will tide you over while you add to the database and grow it.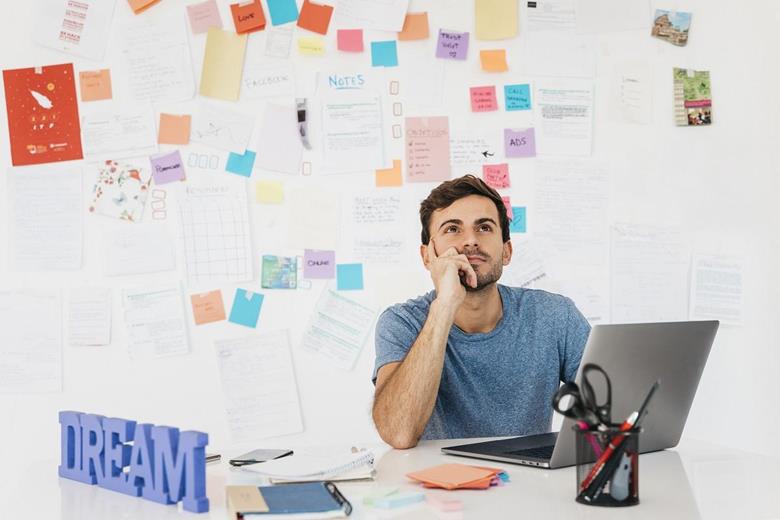 Source: Freepik.com
Disadvantages

Here are some of the most notable disadvantages of buying a business online:
Will you get value for money?

There is no guarantee that you will buy an online business at a bargain price and walk into a thriving business that only needs you to take over the helm. Before committing to a purchase, it would be wise to compare the sale price with the costs of launching a startup.
Online businesses selling cheap typically have some problems, which could be a tainted brand, an inferior product, or an enterprise on its last legs. A thorough review of the business and its full potential should be at the heart of any decisions before buying an online company.
Rehabilitating a poor reputation takes time and a lot of investment, and this should be weighed up against starting from scratch. High staff turnover is another indicator that something is wrong, and you might be biting off more than you can chew.
A new broom will need to sweep clean

A company for sale is often faltering, and several changes are needed to reverse its fortunes. Such upheavals may be seen as unwelcome by staff members, and you could see a mass exodus of experienced employees.
Long-standing relationships with suppliers could face termination if you find them unreliable, which can backfire if they bad mouth your business to others. Finding new suppliers is not always easy, especially when you are on a tight budget.
Making sweeping changes is all well and good, but bear in mind that they can bring new problems. It is best to go in with an approach that makes gradual changes so that operations are not disrupted too much.
Is it a scam?

When something sounds too good to be true, it invariably is. Hiding behind a seemingly reasonable selling price could lurk huge financial problems that the owner fails to disclose to you before the purchase. However, once the ink is dry on the contract, you assume responsibility for the financial mess in which the business was left, which could cripple your plans for it. This is why it's important to purchase from a well-established and trusted platform.
While you have the right to seek legal remedies if you can prove the previous owner deliberately misled you, be prepared to spend years trying to recover outstanding money, balanced against astronomical legal bills.
So, start with legal advice before you sign anything instead of seeking relief afterward. And remember that there is no such thing as too much research before you commit.
Summing up

Whether you decide to start from scratch with a new business, or get a running start with purchasing a pre-existing business, there's a lot of potential for success in ecommerce right now. All you need to do is get started!