Let's talk Snapdragon! Yeah, Qualcomm's Snapdragon chip is practically the "best" to have on a smartphone. It offers impressive speed and supports cutting-edge technologies. The Snapdragon 855 (SD855) chip is one of the best outstanding versions of the Qualcomm SD series; it's mainly used in high-end flagship Android smartphones.
The SD855 was also the first platform to support 5G technology, so all SD855 smartphones support the 5G network technology. While SD855 is mainly found on flagship devices, which we all know to be quite costly, this article lists the seemingly cheapest smartphones that come standard with this monstrous chip.
What Makes The Snapdragon 855 Special?
Processor Cores
2.84GHz Kryo 485 Gold Core (Cortex A76- based), 512KB L2 Cache

2.4GHz 3x Kryo 485 Gold cores (Cortex A76-based), 256KB L2 Cache each;

1.8GHz 4x Kryo Silver Cores (Cortex A55-based), 128KB L2 Cache each; 2MB L3 Cache

Process
7nm
GPU
Adreno 640
RAM
4x 16-bit CH @ 2133MHzLPDDR4x3MB system cache
Modem
Snapdragon X24 LTE
ISP
Dual 14-bit Spectra 380; Supports up to one 48MP sensor;Supports up to two 22MP sensors
DSP
Hexagon 690 with integrated tensor accelerator unit (or NPU)

Voice assistant AI Module

Camera
2160p 10-bit H.265

HDR10, HDR10+, HLG 720p480
The Cheapest Snapdragon 855 Phones to Buy Right Now
1. Xiaomi Mi Mix 3 5G ($$406.23)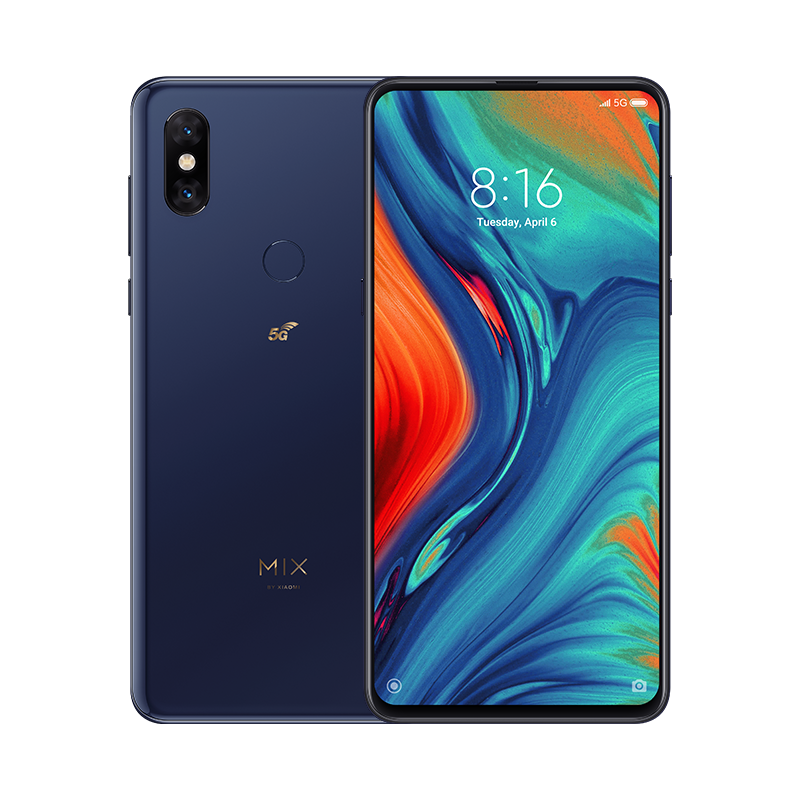 The Xiaomi Mi Mix 3 5G launched as the first 5G smartphone from the Chinese tech giant Xiaomi. It comes with the notable Snapdragon 855 SoC coupled with a monstrous 10GB of RAM and 128GB of internal storage – that's a lot of power for a flagship device and doesn't stop there.
Mi Mix 3 5G comes with a 6.4-inch (1080x2340p) FHD+ OLED panel, packing a superior 12MP wide-angle camera, along with another 12MP telephoto lens at the rear while at the front it packs a 24mp sensor sitting on the slide-out module, and there's a 2MP depth sensor to complement the setup.
More interestingly – and as common with Xiaomi devices – the Mi Mix 3 5G comes with a powerful 3,850mAh battery with 10W Qi wireless charging support. This is not really a new smartphone – it was launched in 2019, but it's still worth buying in 2023!
2. Samsung Galaxy S10 Lite ($468)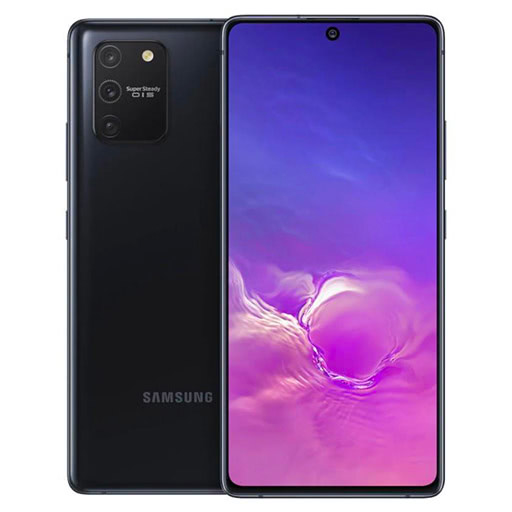 Some people say, "You can't go wrong with a Samsung smartphone," while that is not entirely true, we can all agree that Samsung makes some of the best Android smartphone models in the market. The Samsung Galaxy S10 Lite is one of the company's finest products, packed with impressive specs and features.
Samsung Galaxy S10 Lite comes with the famous Qualcomm Snapdragon 855 – it was the first Samsung device to ship with Qualcomm Snapdragon 800-series SoC in India. The smartphone supports a whopping 8GB of RAM and 128GB of internal storage, flaunting a punch-hole screen codenamed "infinity-O – O display" by Samsung.
There are three camera sensors on the rear, with an all-new Super Steady OIS technology. On the front is a super-clear 32MP selfie camera, and powering this device is a powerful 4500mAH battery. The device comes with a standard 25W fast charger inside the box.
3. Lenovo Z5 Pro GT ($396.32)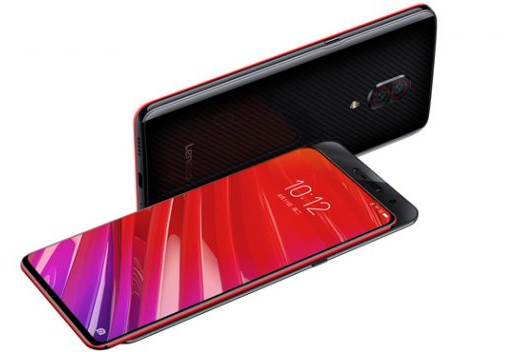 Yeah, Lenovo is still in the game, and it produces real-classy smartphones that provide users with enough power and features required from modern phones. The Lenovo Z5 Pro GT made headlines when it was announced in December 2018, and when it launched in 2019, a lot of people were impressed with its offering.
The smartphone comes standard with an SD855 chip paired with a power-hungry octa-core CPU. There are different variants of the device; the base model offers 6GB of RAM with 128GB of internal storage; higher-tier models pack up to 12GB of RAM and 512GB of storage space.
The 1080p display spreads across a 6.39-inch screen, while the camera slides up to unveil; it's a 16MP + 8MP front camera setup capable of shooting 1080p@30fps. On the rear sits dual camera sensors, a 16MP PDAF, and a 24MP main camera. Powering this device is a 3,300mAh battery.
4. Asus ROG Phone 2 ($900)
Let's go gaming!!! Mainly, when Asus is mentioned, it is interpreted as "a gaming device/PC," yeah, the company is notable for making some of the finest gaming computers and smartphones with monstrous specs. The Asus ROG Phone 2 is really a "beast" of a smartphone.
ROG Phone 2 is the second-gen gaming smartphone from Asus, and it comes with the best-possible hardware for maximum performance. The device has a built-in cooling system, so the device doesn't overheat during hardcore gaming. Inside the hood is a massive 8GB RAM paired with 128GB ROM storage (on the base model).
The battery is a Li-Po 6000 mAh battery with support for 30W charging, 10W reverse charging, and QC 4.0. Coming to the camera, on the rear are dual camera sensors – a 48MP primary sensor and a 13MP ultrawide sensor. On the front lies a single 24MP selfie camera.
5. Realme X3 ($282.84)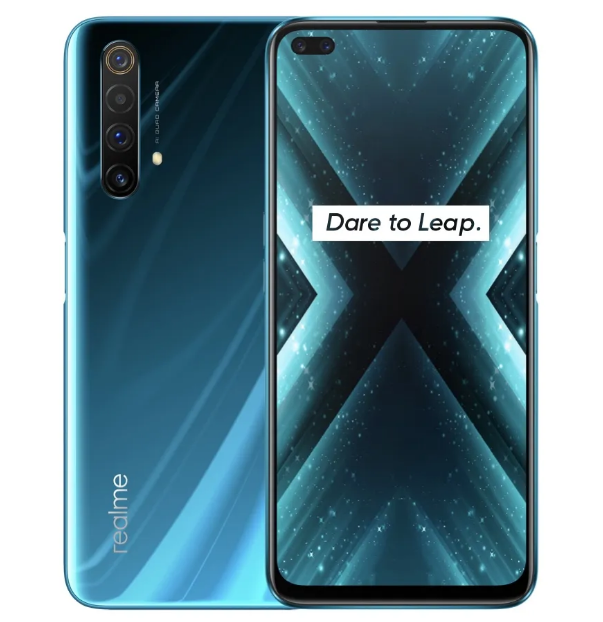 Realme? One of the top rivals of Google in the US. The Realme devices have always stood in close comparison with Google Pixel models, and in most cases, they actually take the win. Back to our topic, the Realme X3 is a powerful device to hold in your palm. It offers a whopping 8GB of RAM and 128GB of primary storage on the base model.
The device is equipped with a newer version of SD855 called the SD855+. It flaunts a 6.6-inch corning gorilla screen, offering FHD quality and 1080p recording at 30fps. On the rear side is a quad camera setup: 64MP + 12MP 2x optical zoom + 8MP (ultrawide), and a 2MP macro sensor. The selfie camera is a super-sharp 16MP+8MP dual camera setup.
6. OnePlus 7 / 7T ($575)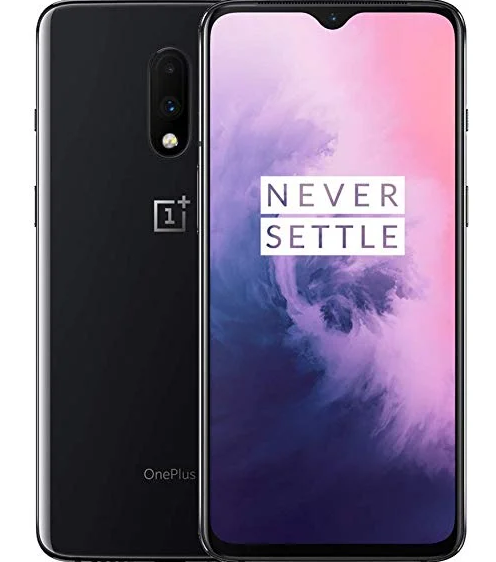 OnePlus 7 and 7T only? Well, let's just say the entire OnePlus 7 series is a banger – built to a standard and the first of its kind to launch with Android 10.0 out of the box. The 7T version comes with an AMOLED display with a 90Hz refresh rate – something many people could break the bank for.
Then again, the entire variants in the series come with the infamous Snapdragon 855+, plus an octa-core processor coupled with a minimum of 6GB of RAM and 126GB of internal storage. The camera lineups differ based on the variant you choose to buy, but you're getting at least three camera sensors at the rear.
7. Vivo Nex 3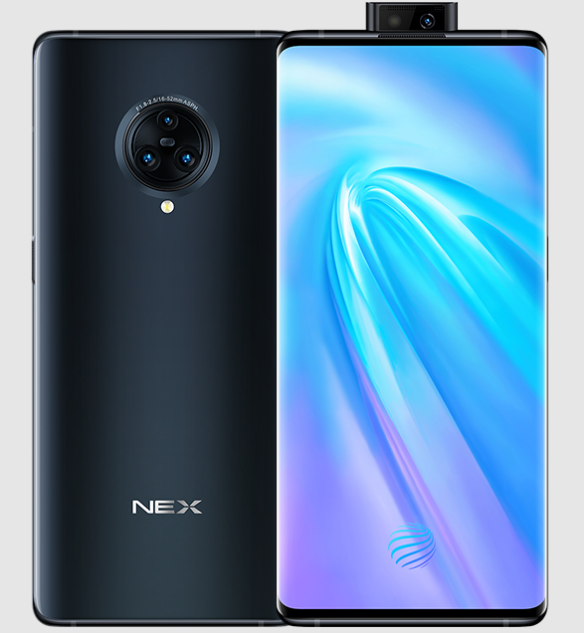 Vivo has really come a long way to improve on the design, build, and properties of their devices. The Vivo Nex 3 is a deal breaker – for most people – at its price, considering its outstanding features and sleek appearance. To start with, it comes with a "waterfall" screen and supports an AMOLED display with full HD+ resolution (HDR10 compatible).
The Nex 3 device was Vivo's flagship smartphone when it launched in September 2019. It comes with Snapdragon 855 Plus SoC and supports 44W ultra-fast charging for the Li-Po 4500 mAh. Coming to the cameras, this device flaunts three camera sensors at the rear and a single one at the front. You're getting at least 8GB RAM with 256GB of internal storage.
8. Oppo Reno 10x Zoom Edition ($994)
The 10X Zoom Edition of the Oppo Reno series is where the magic lies; not only does this variant offer a better camera, but it also comes with higher specs that promise better performance for all activities. Oppo Reno 10x Zoom Edition comes with AMOLED display support in a 6.6-inch screen, 1080×2340 pixels, 19.5:9 ratio.
It is an octa-core device with Qualcomm Snapdragon 855 chip paired with Adreno 640 for graphics processing. You're getting at least 6GB of RAM and 128GB of primary storage space. The rear cameras are 48MP, 13MP (periscope telephoto), 5x optical zoom – 10x hybrid zoom, and an 8MP ultrawide, while a single motorized pop-up 16MP stays at the front.
Powering this device is a Li-Po 4065 mAh battery with 20W charging support. This device performed greatly and bagged impressive in benchmark tests; hence, the price is relatively high.
9. Xiaomi Mi 9 ($575)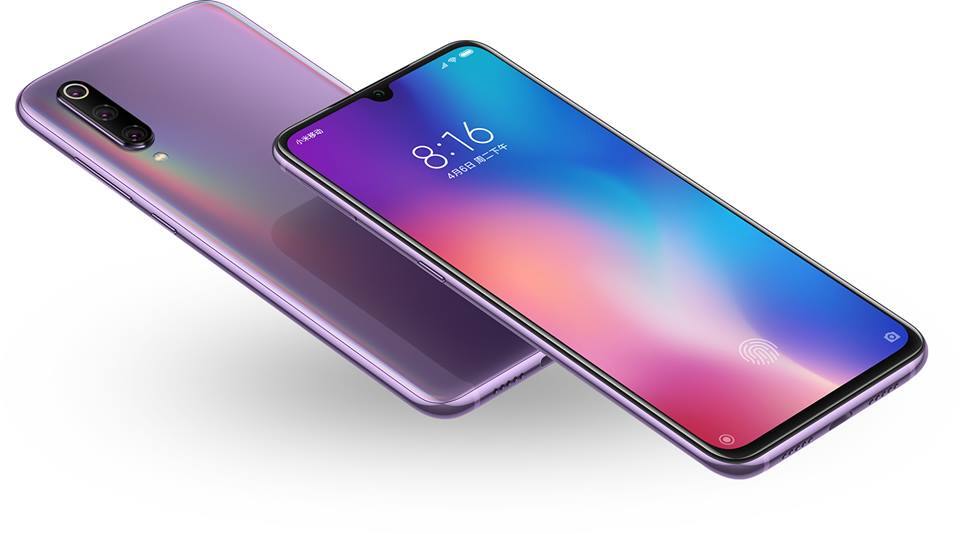 Is there another Xiaomi device on the list? Yeah, Xiaomi makes impressive phones you can't afford not to love. The Mi 9 is yet another blockbuster device from the Chinese company. Xiaomi Mi 9 is an Android 9 device with 1080×2340 pixels Super AMOLED display on a 6.39-inch screen.
Inside the hood is Qualcomm SM8150 Snapdragon 855 paired with an octa-core CUP and Adreno 640 for graphics processing, with 6GB of RAM and 64GB of primary storage. The rear camera comprises 48MP Laser AF, 12MP telephoto 2x optical zoom, and 16MP ultrawide. The selfie camera is a single 20MP with HDR support. Powering this device is a Li-Po 3300mAh, 27W charging – 20W wireless charging, Quick Charge 4+.
10. Vivo IQOO Neo 855 ($253)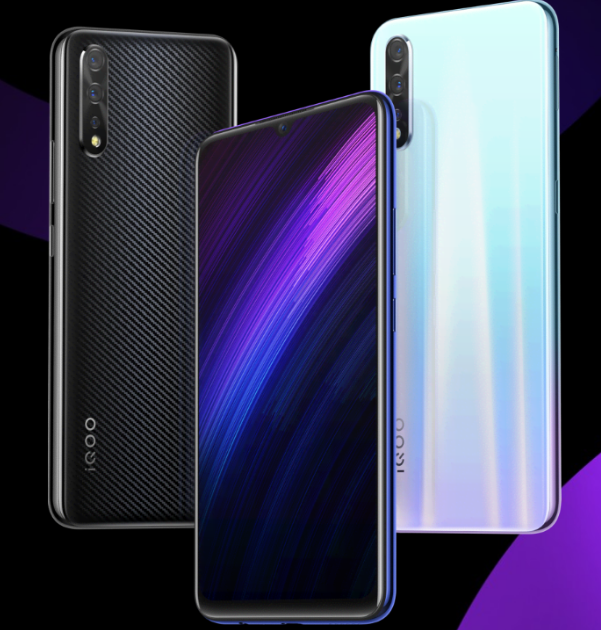 Continuing with this list, we have the Vivo IQOO Neo 855, a super-impressive smartphone for the price. This is another Super AMOLED HDR10 device capable of shooting 4k quality at 30 frames per second through the rear cameras: 12MP dual pixel PDAF, 8MP wide-angle, and 2MP depth sensor.
Of course, you've got the infamous SD855 chip paired with an octa-core processor and Adreno 640. You're getting 6GB of RAM and 64GB of built-in storage space with the base variant – no dedicated card slot. This smartphone drives power from a Li-Po 4500mAh battery with 33W charging support.
11. Black Shark 2 / 2 Pro ($390)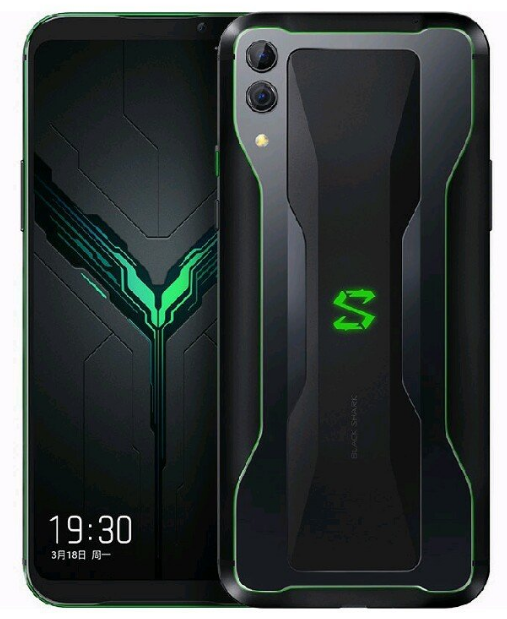 Black Shark? That's actually a Xiaomi brand – not many people know that! The Black Shark 2 or 2 Pro are impressive devices packed with the flagship SD855 SoC and paired with a set of monstrous chipsets to kick the device at incredible speeds for any activity. From the exterior design to the inside, Black Shark 2 series look stunning – powered by a 4kmah battery.
Equipped with an Always-On AMOLED display in a 1080p 6.39-inch screen, this piece of a "beast" smartphone comes with at least 8GB of RAM and 128GB of primary space – that's enough for any kind of user. Of course, Xiaomi doesn't disappoint in cameras; the Black Shark 2 comes with high-quality cameras that give you the best results.
12. LG V50 ThinQ 5G ($536)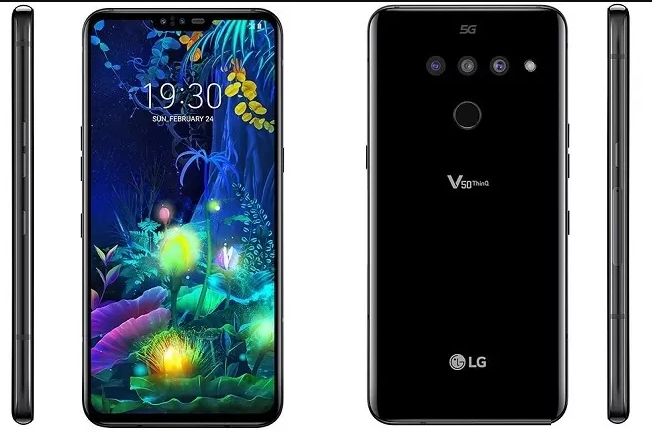 The LG V50 ThinQ 5G is another good SD855 smartphone to buy in 2023; it's pretty old – being that it was launched in 2019 – but it still makes an excellent buy for 2023, looking at the specifications, features, and overall performance. V50 is part of LG's flagship V-series and is a deal-breaker.
LG V50 ThinQ 5G maintained a few features from its predecessor – flaunting a rear fingerprint scanner. It is a 5G-ready device with a super-impressive display in a 6.41 OLED screen, QHD+ resolution. At the rear is the tripe camera setup – arranged horizontally, pretty nice that way. It's a 12MP primary sensor, 16MP ultrawide, and 12MP telephoto sensor.
You're getting an 8MP + 5MP (dual) selfie camera at the front. This device is powered by a strong 4,000mAh battery that supports 18W charging – 10W wireless charging (Qi), and QC 3.0. The base variant offers 6GB of RAM and 128GB of internal storage.
13. Meizu 16T Pro ($243)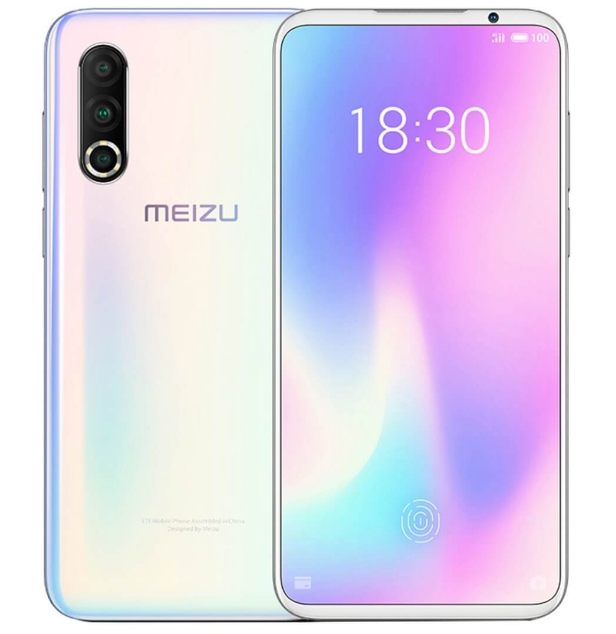 We're talking of affordable – high-end – smartphones with flagship SD855 chipset, and the Meizu 16T Pro just fits into that; it is a powerful, compact smartphone with mouthwatering specifications and packed with impressive features every Android lover would love to explore.
Along with the SD855 chip, this device hides 6/8GB of RAM paired with 128GB of internal storage space under the hood. It flaunts a triple rear camera setup and a single 16MP selfie shutter. Meizu 16T Pro offers a Super AMOLED display in a 6.5-inch screen with 1080×2232 resolution. It's an ideal phone for the price.
14. Google Pixel 4 ($ 227.99)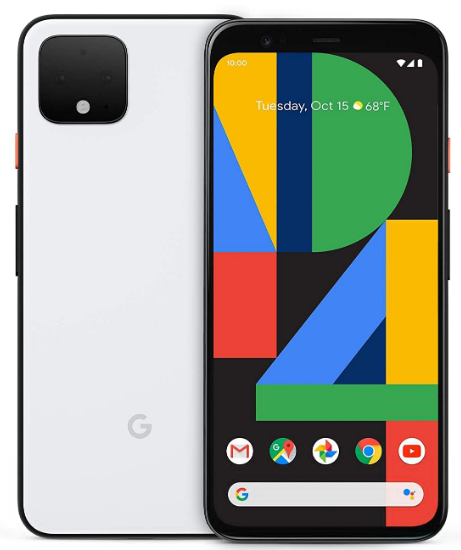 There is no way we're completing this list without mentioning a Google Pixel device. Apparently, Google Pixel is one of the coveted smartphones out there, thanks to its impressive camera and battery life. The Google Pixel 4 comes with Snapdragon 855 chip, and it's one of the best phones to use in 2023.
The Pixel 4 is a 6GB RAM, 128GB/256GB primary storage device that conceals other high-end techs, including Adreno 640 GPU and an always-on display. It comes with a 5.7-inch screen that supports 1080x2280p resolution. Pixel 4 comes standard with Android 10.0 but can be upgraded to newer versions up to Android 13.
15. Energizer Power Max P8100S ($877)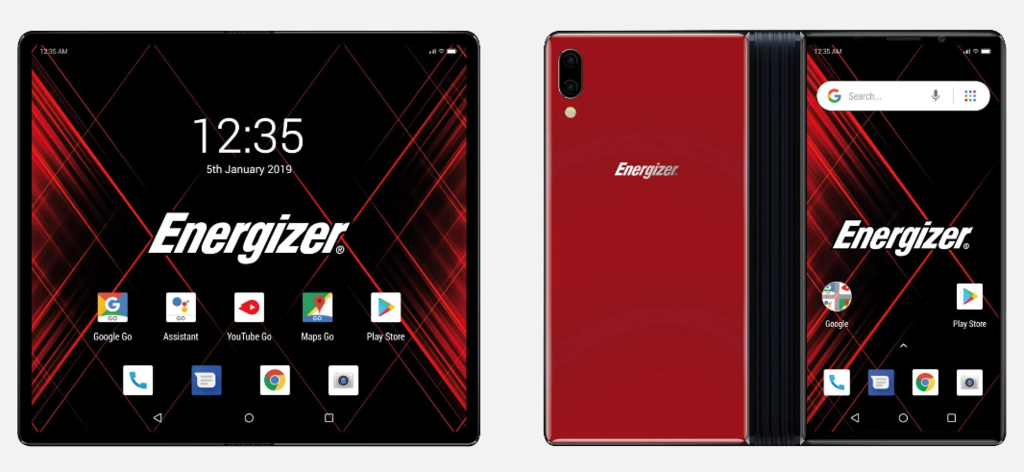 Lastly, the Energizer Power Max P8100S completes our list; it is a super-exciting device with jaw-dropping features. Starting with the Snapdragon 855 chip(7nm), octa-core processor, and Adreno 640 GPU to the powerful Li-Po 10000 mAh battery, the Energizer Power Max P8100S is a powerhouse of a device. On the display side, this device comes with an 8.1-inch screen (1536×2048 pixels) and runs Android Pie (9.0).
Summary
These are the best Snapdragon 855 smartphones to buy now or even in 2023 for quite affordable prices. Aside from coming with SD855, these devices feature other monstrous chipsets and technologies.