By statistics, the video conferencing platform market was more than $4.2 bln in 2020. And in 2021, this branch reached $4.66 billion. Moreover, experts believe that the revenue of the video call software market will be $9.95 bln by 2028. Specialists explain such a trend because more and more companies worldwide allow their workers to perform assignments from home. And this requires frequent online conferences to clarify tasks' details, draw up deadlines, etc. So, remote employees need reliable video meeting platforms to fulfill their work properly.

However, not all business owners are able to pick the right site for online communication. That's because numerous brands offer video conferencing software today. And each proposed platform has many various features. Experts recommend selecting solely trustworthy software (such as iMind). That's due to doubtful digital products frequently having inadequate security levels and inconvenient interfaces. Furthermore, such platforms usually can't provide their customers with stable online connections as a part of video meetings.

Video Conferencing Software Price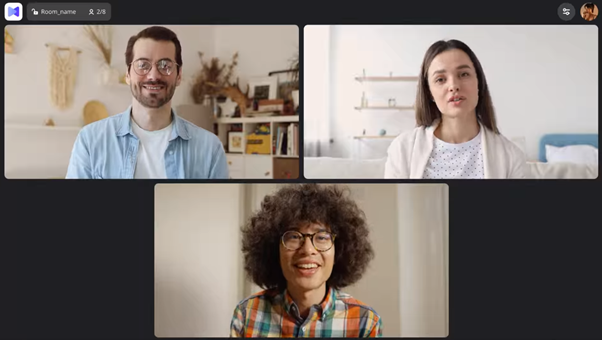 Small, medium-sized, and large businesses have different budgets. So, it's essential for an online meeting platform to have various tariff plans for each company type. Nay, video conferencing software should offer enough licenses within different subscriptions. So, let's dive deeper into this.

What Tariff Plans Should Meeting Platforms Offer?
Almost all such digital products propose free subscriptions to their clients. And these tariff plans include a comprehensive menu of helpful functions. E.g., iMind.com offers the following options within its gratis subscription:

conferences up to 40 hours;


access to thematic forums as well as online sources to solve any difficulties;


unbounded cloud storage;


unlimited volume of video meetings per month.

Gratis subscriptions are suitable for freelancers or start-ups. Also, iMind proposes the next paid tariff plans:

Pro – here, the platform offers up to 99 licenses to its clients. Moreover, the tariff plan includes a round-the-clock help desk. So, this subscription fits small teams.


Business – proposes up to 999 licenses. Nay, the tariff plan involves storing data for an unlimited time. Also, customers receive a personal service profile here. So, the described subscription suits small and medium-sized companies.


Enterprise – this is the best solution for huge enterprises. It includes cloud monitoring, priority support with a personal manager, and many more.

Furthermore, paid tariff plans commonly propose additional helpful functions to users. For example, iMind suggests online chat as a part of such subscriptions. This option can be extremely helpful when sharing some information is necessary. So, participants may employ the chat for business reports or chart sending.

Is It Worth Choosing Low-Cost Video Conferencing Software?
Specialists don't recommend picking online meeting platforms with too cheap tariff plans. That's because such digital products usually have plenty of disadvantages. So, cheap software developers just try to attract clients by offering low prices.
Therefore, experts advise selecting free subscriptions on video conferencing platforms created by reputable vendors instead of low-cost software. Gratis tariff plans of trustworthy digital products may include fewer features, but they are commonly much more reliable.

What Functions Should Video Conferencing Software Offer?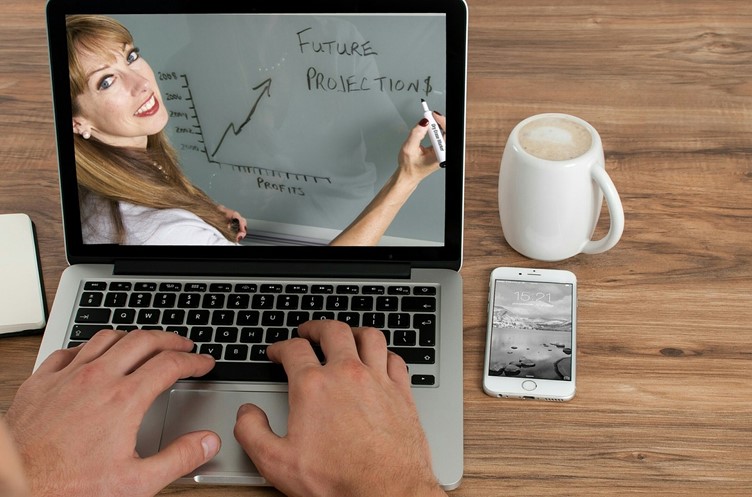 Among the most significant features, the safety of a meeting platform usage is worth noting. Modern encryption protocols commonly defend the private data of reputable conferencing software clients. Also, users should consider the following features:

Recording meeting ability. Trustworthy platforms usually enable taping conferences in one or even several rooms simultaneously. This allows employees to be aware of all needed information, as well as the latest updates or news, even without attending online meetings.


Screen sharing. This option is commonly extremely helpful, e.g., when it's necessary to show infographics that require doing something with it in real-time. Thus, the specified function allows explaining complex things not only by words. And that assists in a better understanding of the explained information by other conference participants.


Process of accessing a video meeting. Well-known conferencing platforms enable entering online conferences by clicking corresponding links sent by hosts. So participants don't have to log in or sign up to join meetings.


Noise suppression. This feature enables communication outside of the home. Thus, clients can call anyone outdoors as well as from crowded indoor places (hypermarkets, public transport. and so on).


High video quality. Modern conferencing platforms typically enable streaming in HD. This allows for showing detailed drawings and schemes as well as various small things.

Moreover, users should be able to employ a video conferencing platform on both PCs and mobile (Android or iOS) gadgets. Typically, clients may communicate just through internet browsers. The availability of mobile software versions allows making calls from anywhere with a stable internet connection. This enables users to talk with anyone, for instance, during business trips or vacations. All the described functions are represented, e.g., in iMind.

What Else Should Be Considered When Picking Video Conferencing Software?

Experts recommend taking into account interface complexity. For example, reliable online meeting platforms offer their customers intuitive experiences. Such software developers commonly put the most significant sections together with buttons in prominent places. Thus, it's easy to get used to a platform for novice clients. And experienced users don't have to waste time looking for necessary elements. Also, specialists advise considering the following features:

List of the platform's customers. Users may safely choose software if it has famous companies among its clients.


Support quality. Conditions of help desk operation can be a little different for various tariff plans. But generally, client services should work 24/7 and provide customers with the necessary information in several languages (including English). Nay, help desk employees have to be polite and highly qualified. Also, support service managers should respond at most 24 hrs after the request is sent.


Existing users' comments. The reviews may be easily found on the internet. So, it's better to choose another video meeting software if the picked one has plenty of negative comments.

In addition, it's worth considering the thematic blog presence. Reputable conferencing platforms usually propose helpful information to their customers in such a way. Users can find, e.g., comparisons of different online meeting types, useful advice, and interesting facts in blogs. Such information is represented, for instance, on iMind.com.