Enterprise social networking tools make it possible to reach out, communicate, and collaborate with your colleagues and co-workers via the public internet or intranet systems. The use and helpfulness of cloud enterprise collaboration tools cannot be overemphasized, hence today's publication.
In simple terms, Enterprise Collaboration (EC) tools provide means for employees in an organization to share information within themselves and work collectively on tedious tasks to achieve the desired aim. With the use of cloud enterprise collaboration software/tools, workers in an organization can remotely tackle issues or be kept abreast with the latest happenings in the firm.
Introducing the 10 Best Cloud Enterprise Collaboration Tools
Here are the top 10 best cloud enterprise collaboration tools that are reliable, intuitive, and perfect for modern businesses. They come with a lot of features, to wit; videoconferencing, document sharing, project management tools, and much more.
1. Asana
Asana is apparently one of the best tools for enterprise collaboration. It comes with a lot of handy features for effective team or project management. This utility enables employees to focus on demanding objectives, projects, or daily tasks in a simple, intuitive interface.
The tool can be accessed by all the team members irrespective of their location. Asana is developed by Dustin Moskovitz (Facebook co-founder) and Justin Rosenstein (an ex-Google-and-Facebook engineer); it is a SaaS solution for all kinds of enterprises in various industries.
2. Proofhub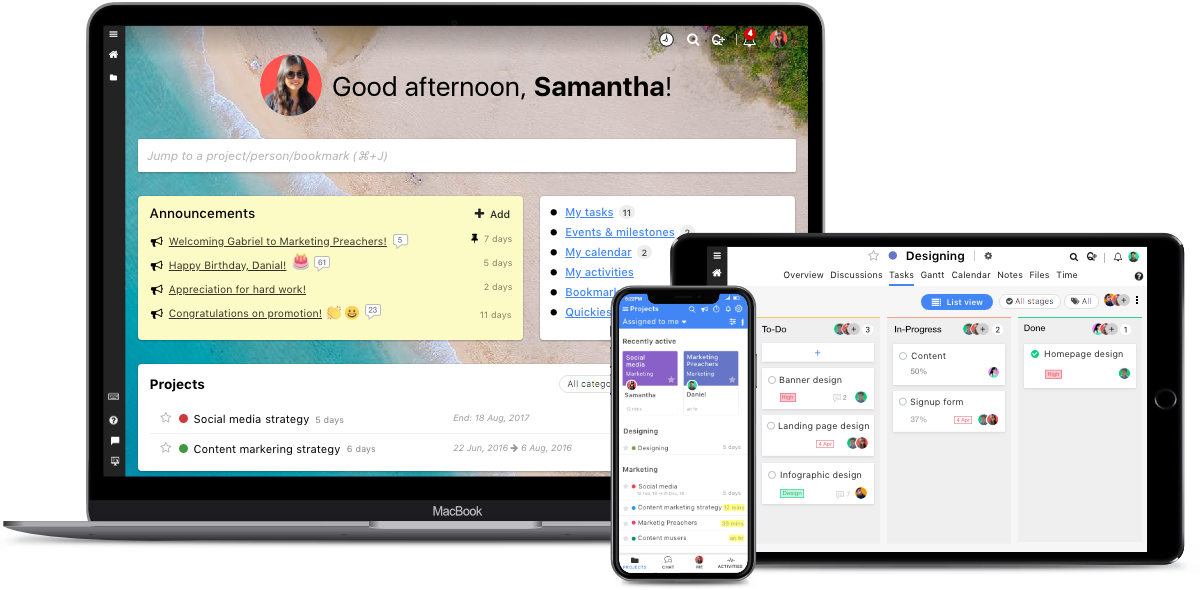 This is one of the handy utilities that are perfect for enterprise collaboration. ProofHub comes with a bunch of features, and the interface can be easily understood by practically anybody that comes across it.
With ProofHub, every member of a team can be assigned a specific task for him/her to handle from any geographical location. This software is available as a cloud-based enterprise solution to help boost productivity and collaboration between employees.
3. Trello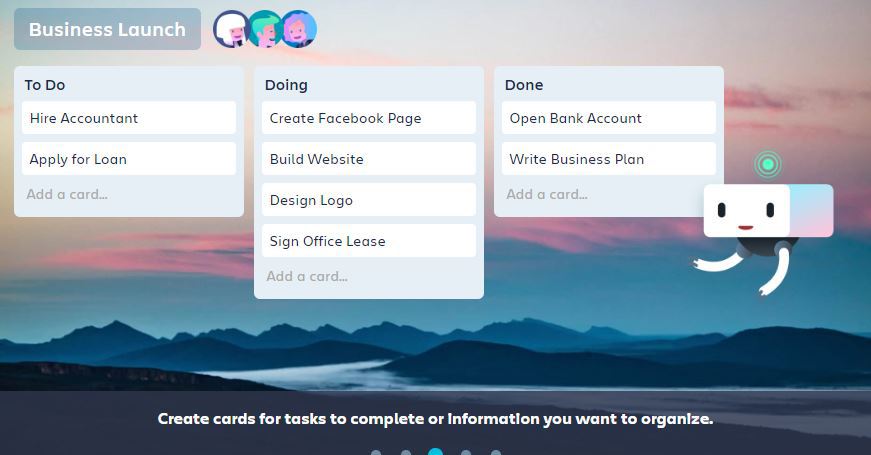 Practically, many people know about Trello; it is a distinctive team management, project management, and enterprise collaboration software solution. Trello allows enterprise management teams to connect and work collectively from different locations to achieve a demanding goal.
It is also available as a cross-platform utility tool for business owners at all levels. This software practically has the simplest, easy-to-understand interface for the best cloud enterprise collaboration tools.
4. Slack
Slack remains one of the forefront solutions for seamless team collaboration across platforms with no restrictions. So many features are supported by slack, and it is very much flexible/customizable. It is much easier for employees to work with slack, especially when the enterprise is a development company.
The multiple features of slack are very much useful for effective collaboration between team members, and it is also an excellent tool for excellent project management.
5. ezTalks

If your team always hosts webinars or engages its members in video/audio conferences, this can be the best enterprise collaboration solution to use. ezTalks is an intuitive, handy utility for Web Conferencing and Video Conferencing.
The tool comes with a couple of convenient features for its need, as well as support extensive features for more versatility.
6. Mavenlink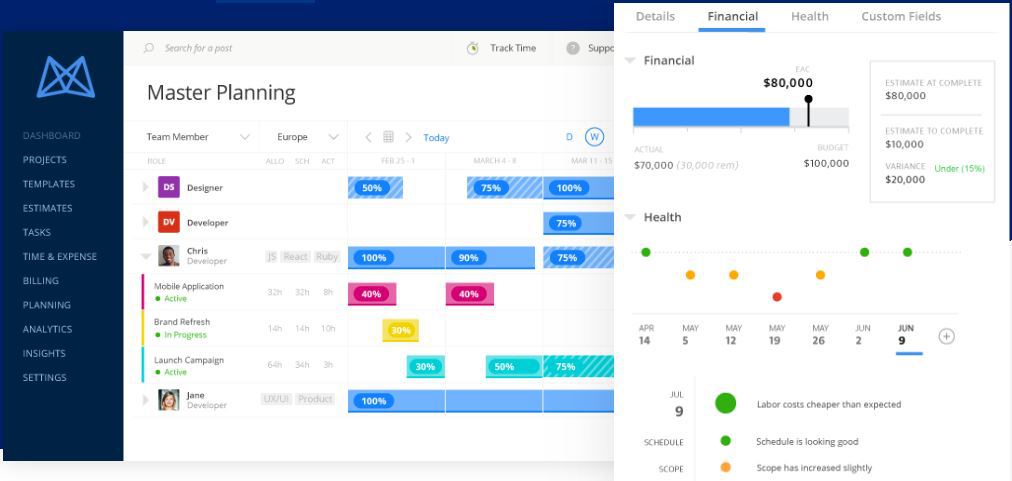 When project management of enterprise team collaboration is the need, Mavenlink software can be of great help. It is a cross-platform utility with quite a lot of handy features. The interface is such that can be easily understood; there's no technicality to that.
Mevenlink software also helps for projecting accounting, as well as support business intelligence tools to grow any business. Quite a lot of enterprises are already using Mavenlink, and the software has gained enough quantity of recommendations and good reviews from users.
7. Workplace by Facebook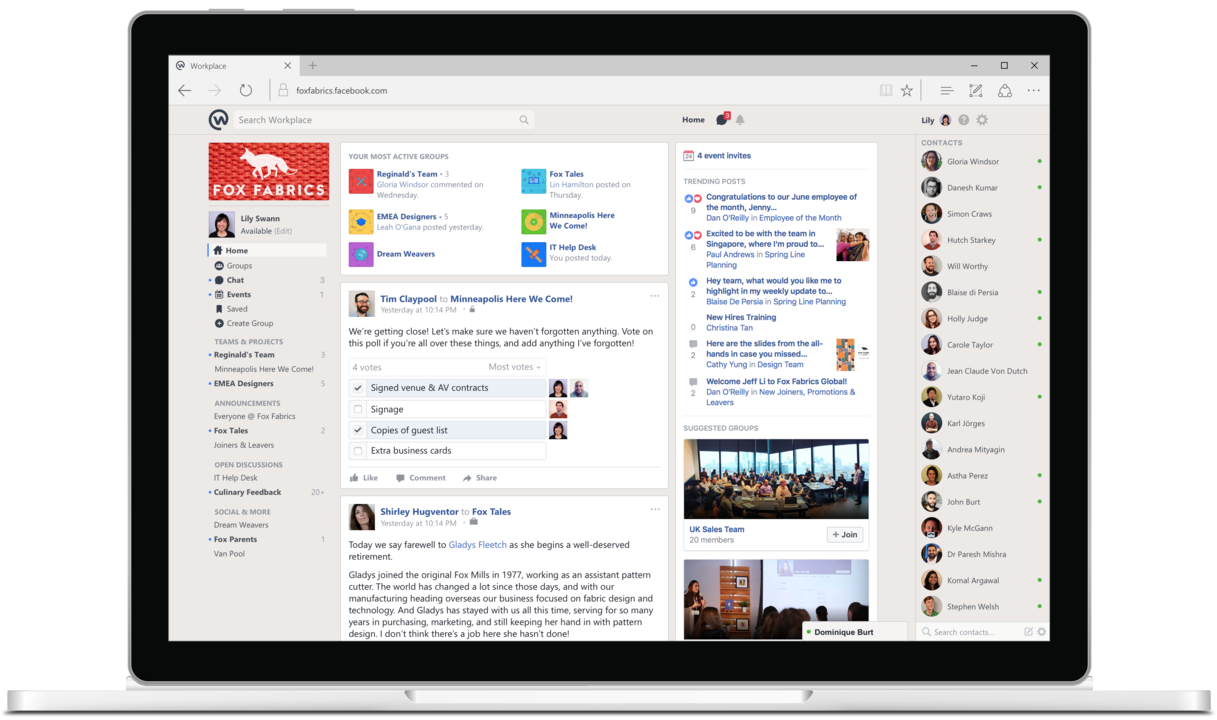 The Tech giant, Facebook had come up with this enterprise solution to help team members in an organization/firm to reach out to themselves at any time and work on many tasks remotely. Workplace supports a lot of enterprise features/tools, as well as Facebook features.
This business/project collaboration tool can be accessed across platforms, and the interface is undoubtedly friendly for everyone to understand. Facebook has carefully made the Workplace to suit all the demanding needs of enterprises in the different business sectors; it is very much flexible and comprehensive.
8. Smartsheet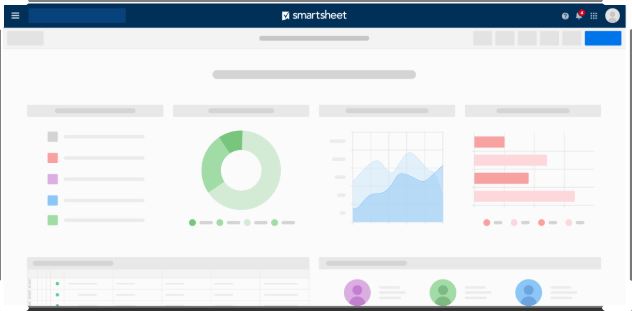 Growing a business requires intense teamwork and collaboration between all employees. Smartsheet provides a platform where team members can gather virtually and work towards achieving different goals without having to be physically present in a meeting.
This is an enterprise tool that can be integrated into many systems, and it comes with a lot of handy tools. Also, Smartsheet comes in as one of the best enterprise collaboration tools that meet the demanding requirements of most IT leaders. The interface is friendly, and its features are awe-inspiring.
9. Prysm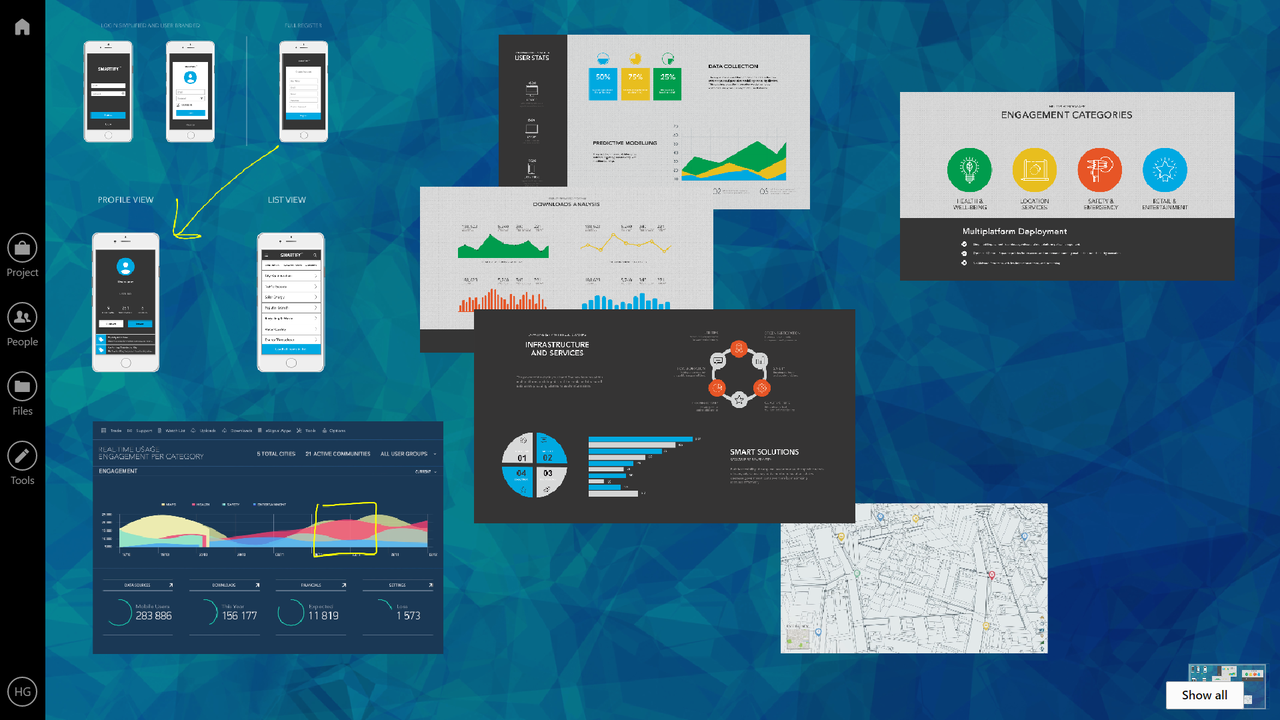 Prysm is another excellent collaboration tool for businesses and enterprises. The solution runs on multiple platforms to allow all corporate employees to work together remotely from any location.
It helps to simplify teamwork by providing a variety of handy tools that are efficient to help every member of a team accomplish specific tasks, as well as share ideas/documents with each other. Prysm flaunts a comprehensive interface; however, it is such that could still be easily understood by practically any corporate employee.
10. Fuze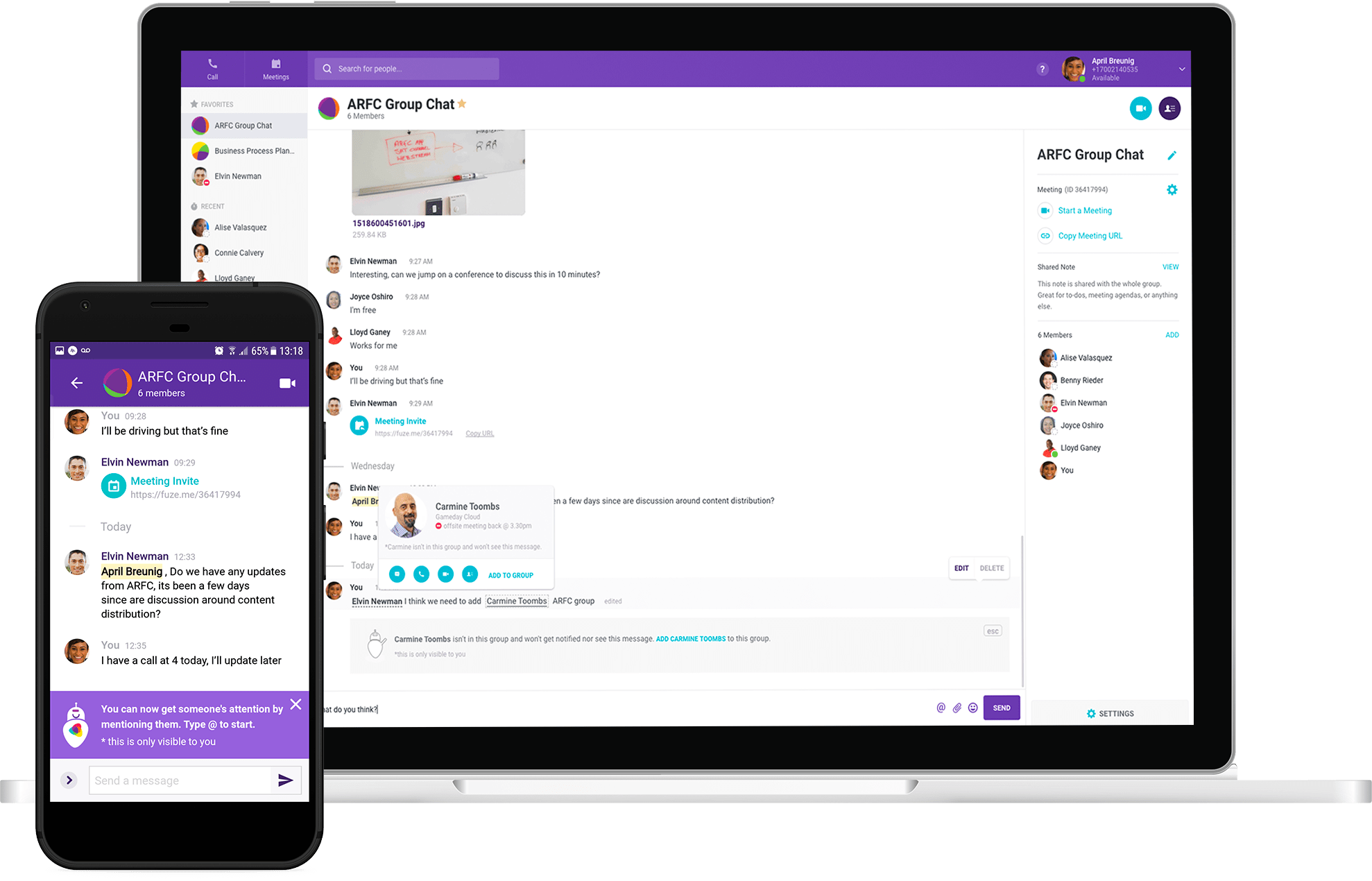 For the sake of demanding enterprise needs, Fuze had developed an interactive cloud-based solution to help enterprise team members to host/join conferences at ease from anywhere they are. This cloud enterprise collaboration tool supports sharing, meetings, chatting, and all types of calling.
Also, it is a flexible enterprise tool that runs through on any device. Quite a lot of enterprises are already using Fuze; its seamless interface brings every feature of the app to your fingertips.
Notable Mention: Xtensio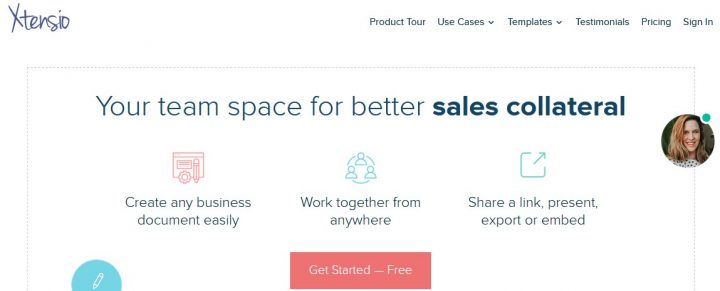 Xtensio is a cloud collaboration tool that is used by businesses to create and manage collaterals such as strategy documents, proposals, marketing materials, reports, product overviews, processes, landing pages, and more.
The documents created in Xtensio can be edited, shared, and presented in real-time. Its super intuitive interface makes it easy for users of all classes to use the platform without hassles.

Wrap Up:
If you're looking to enhance your team's productivity or looking out for a formidable cloud enterprise collaboration tool to help grow a business, these solutions available in this article are reliable and efficient. Using these robust business tools has proven to be one of the best modern strategies to tackle the most demanding tasks and needs of an organization.
Thus, this article is meant to provide you with the best tools to boost your team's productivity, as well as increase many aspects of your organizational strategies.